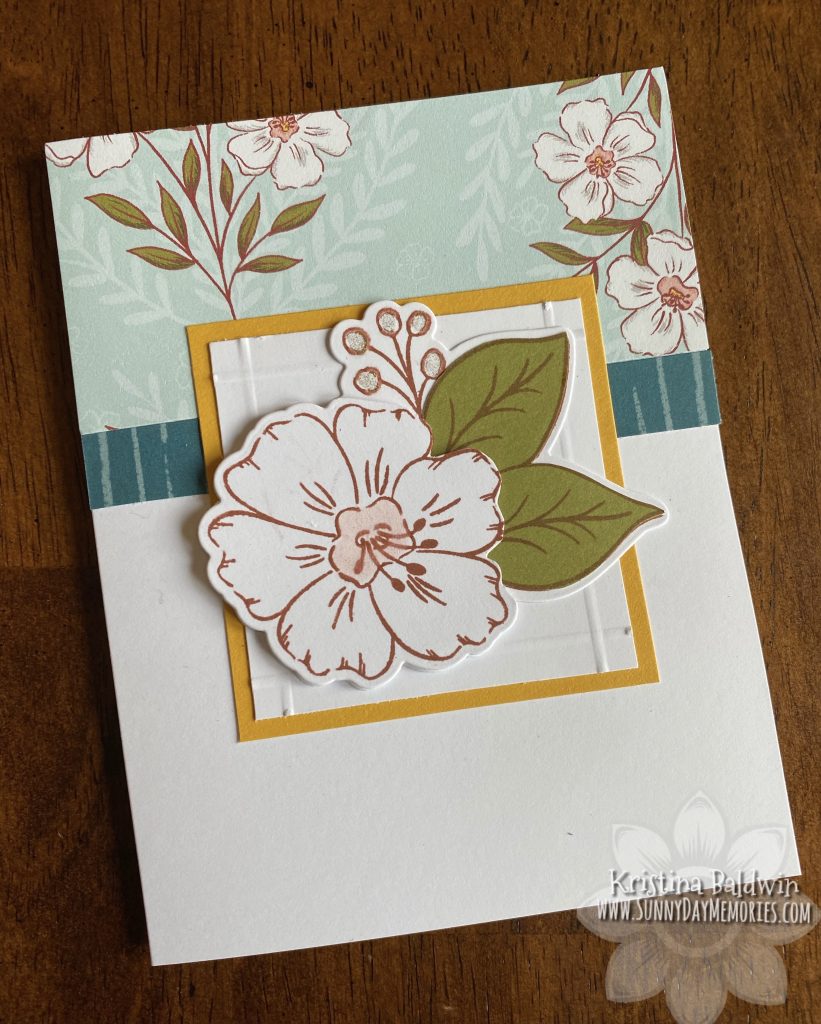 I'm so excited to share my Daisy Meadows Floral Card today. I've been loving the *NEW* Daisy Meadows Collection as there are so many looks you can achieve with it. For today's card, I wanted to focus in on the beautiful floral pattern in this paper collection. I paired the Daisy Meadows Paper with the Daisy Meadows Scrapbooking Stamp + Thin Cuts.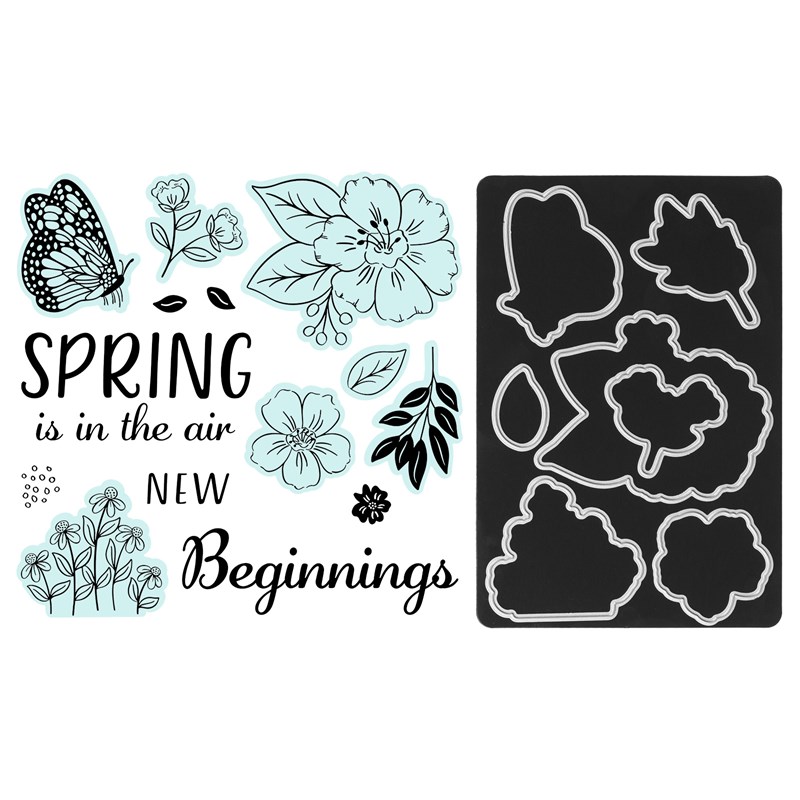 This is such a gorgeous set. And while this set is geared more toward scrapbooking with it's larger fonts and bigger sized images, it absolutely works beautifully with cards, too. So don't let the name fool you!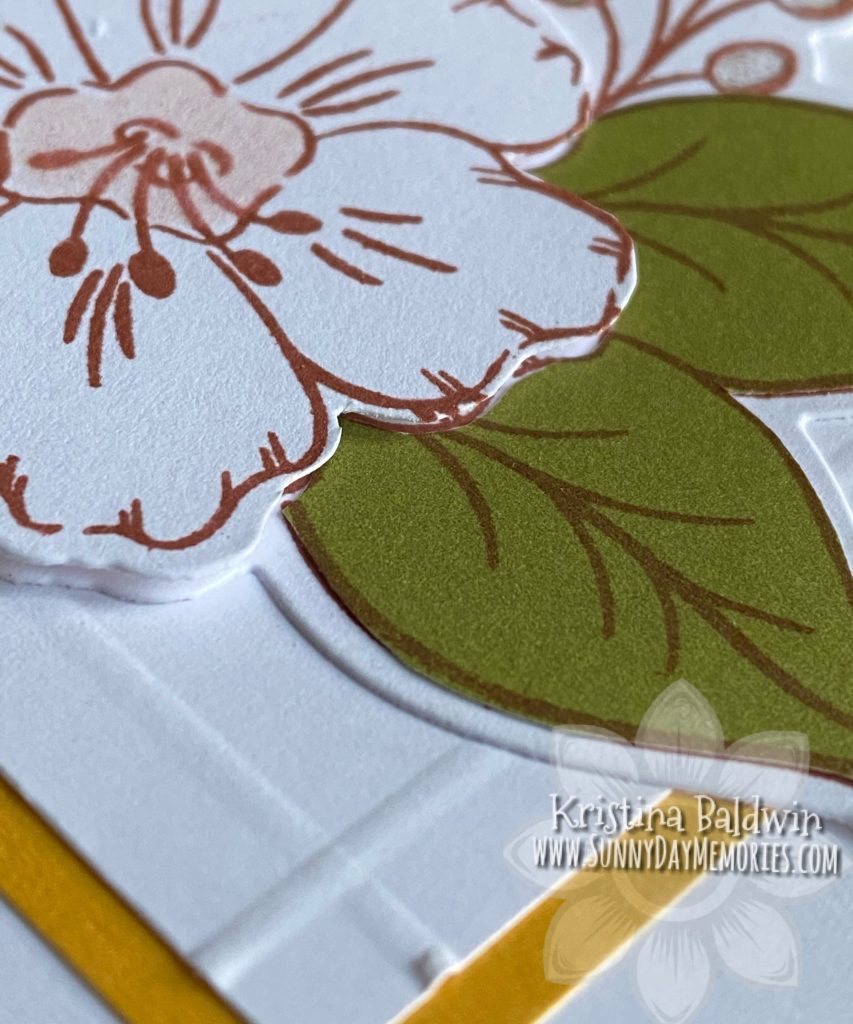 To make my flower mimic the flowers in the patterned paper, I did some paper piecing. I really love the results. I stamped all my images in Cinnamon ink. This might actually be my first time using Cinnamon ink and I think I'm in love with it. It has a bit of a neutral feel to it.
Does the pattern for my card today look familiar? It should! I used my cardsketch from last week's Make It Monday. I simply rotated the cardsketch 180 degrees and voila! Are you feeling inspird? I hope so! Pairing these beautiful papers with my cardsketch made the perfect recipe for this stunning Daisy Meadows Floral Card.