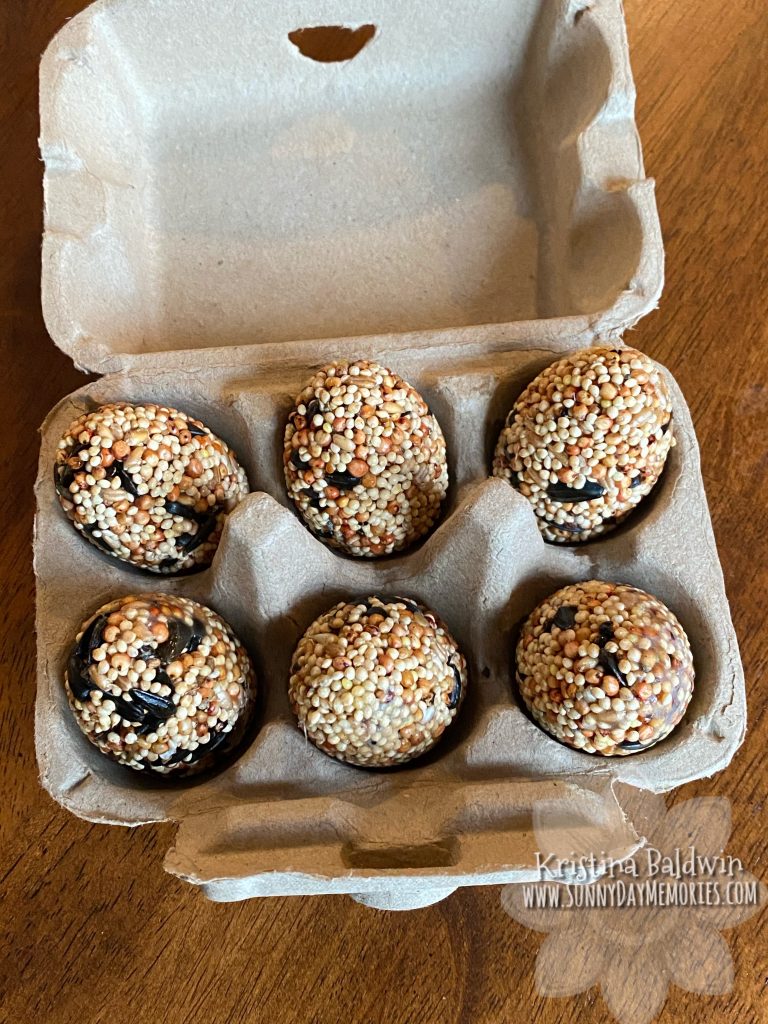 Today's project is going to be a little different from our usual papercrafting ones.  It's a fun and fairly easy project to do in preparation for Easter.  It's a perfect project for both kids and adults.  And the best part is that it'll bring joy to both you and to the birds that find the eggs!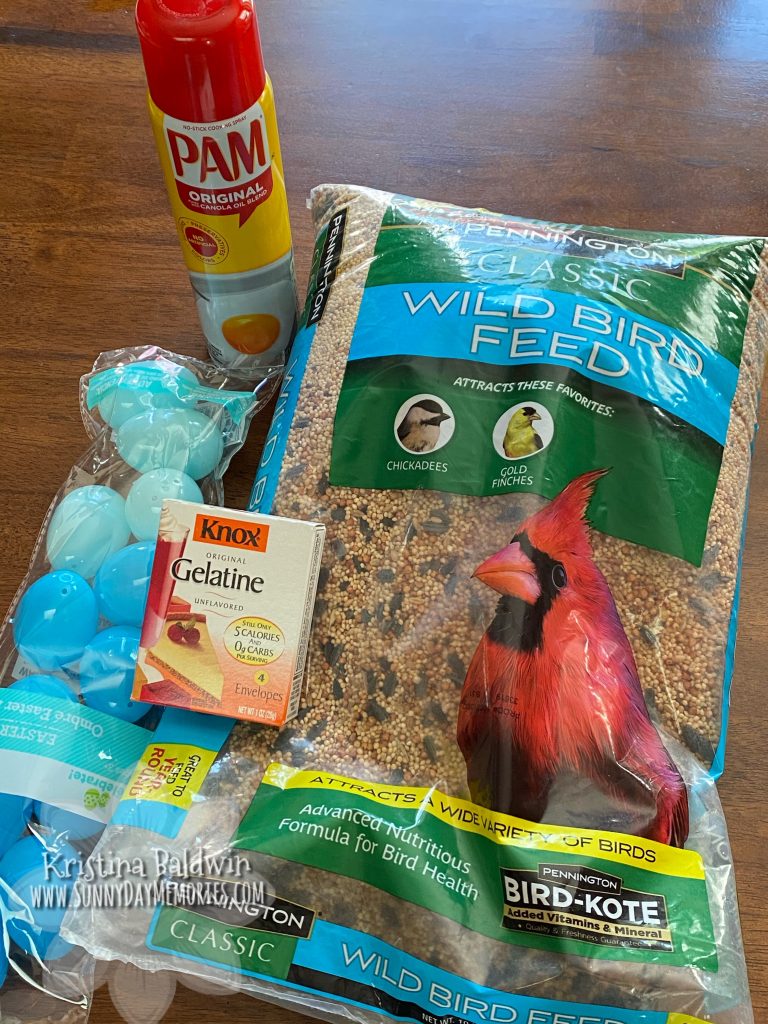 Here are the supplies you'll need to make your Birdseed Easter Eggs:
Plastic Easter Eggs
Pam or other non-stick cooking spray
Unflavored Gelatin Packs
Birdseed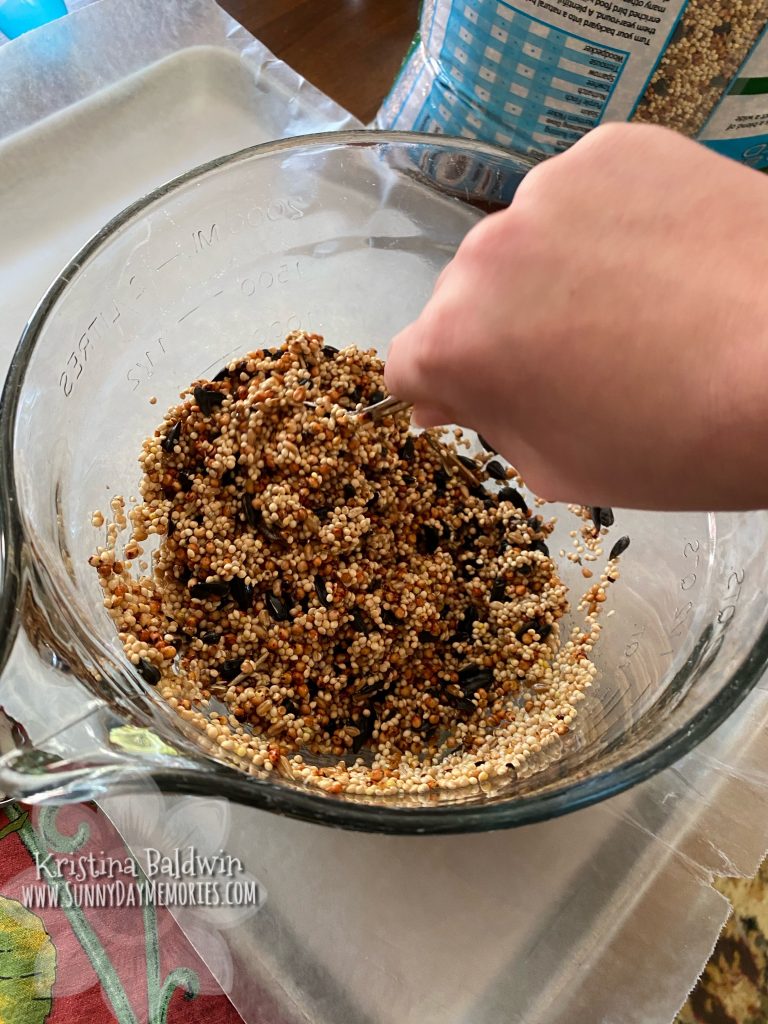 STEP 1:
Mix 1 package of the unflavored gelatin with 2 T. cold water and 1/3 C. boiling water.  Then add in 2 C. birdseed.  Mix together until all is coated.  (Note: this amount will fill 12 standard sized plastic eggs.)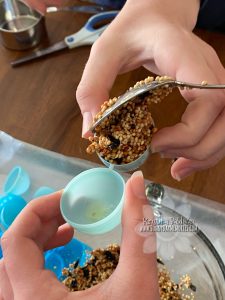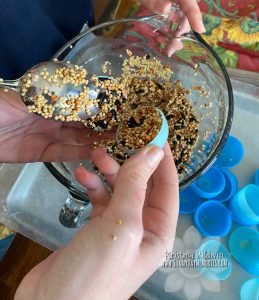 STEP 2:
Spray insides of plastic eggs with non-stick spray (this will ensure that the eggs release easily for you!)  Then pack (really squish it in there!) each side of your plastic egg until full.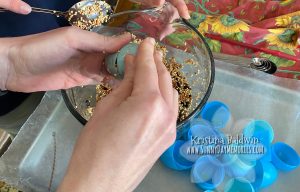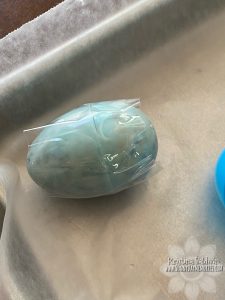 STEP 3:
Close plastic egg once full.  If the egg wont' stay closed (remember we won't them packed tightly so they take the shape of the egg mold well) use some tape to keep them shut.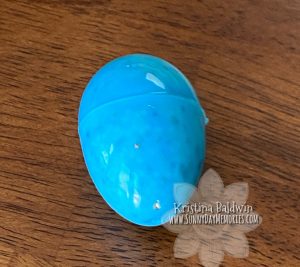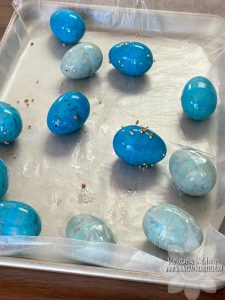 STEP 4:
Place eggs on a baking sheet or in a bowl for you to keep them from spilling on anything while you let them set in the fridge overnight.  I lined my baking pan with Wax Paper so it would be easy for cleanup.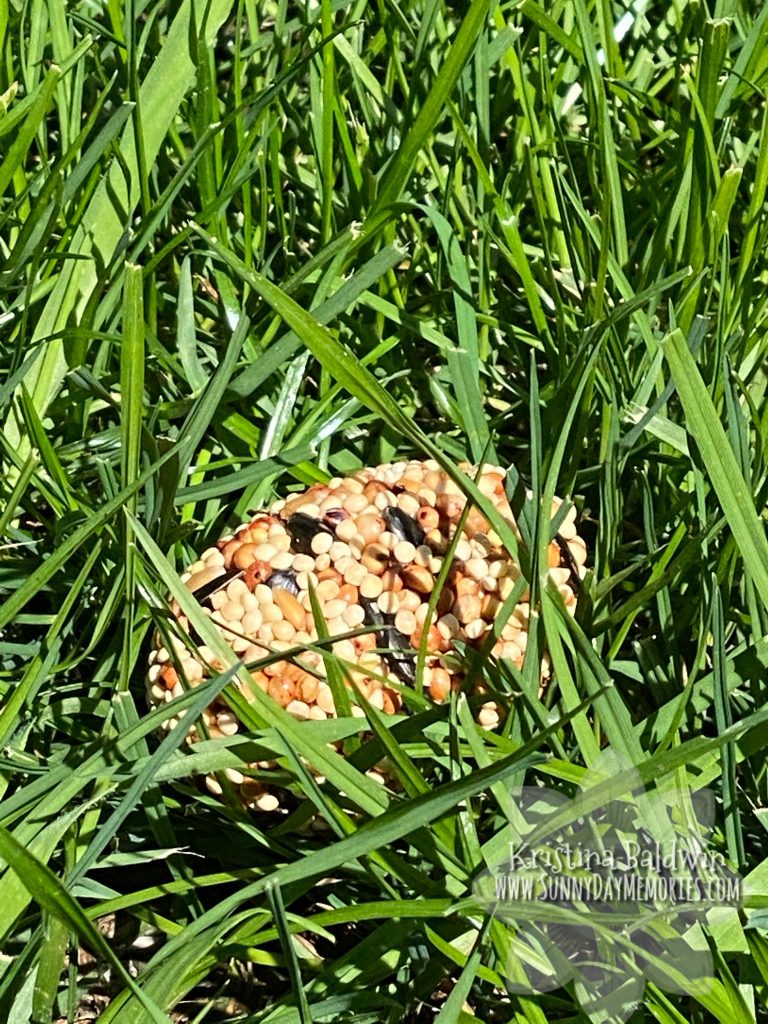 STEP 5:
Remove from fridge after they've had time for the gelatin to set.  Overnight is perfect.  Then open the eggs and release the birdseed eggs.  Take the eggs outdoors and "hide" them for the birds.
These fun creations take hardly any time to make (the bulk of the time is them setting in the fridge!)  I will warn you though, they are pretty sticky/messy to work with as you are stuffing the plastic eggs.  My kids were a little squimish in working with the mixture–which I found rather surprising!
I hope you enjoy making these Birdseed Easter Eggs.  And more importantly, that they bring some happiness to you as you enjoy watching some new friends delight in eating their Easter treats you made them. 🙂