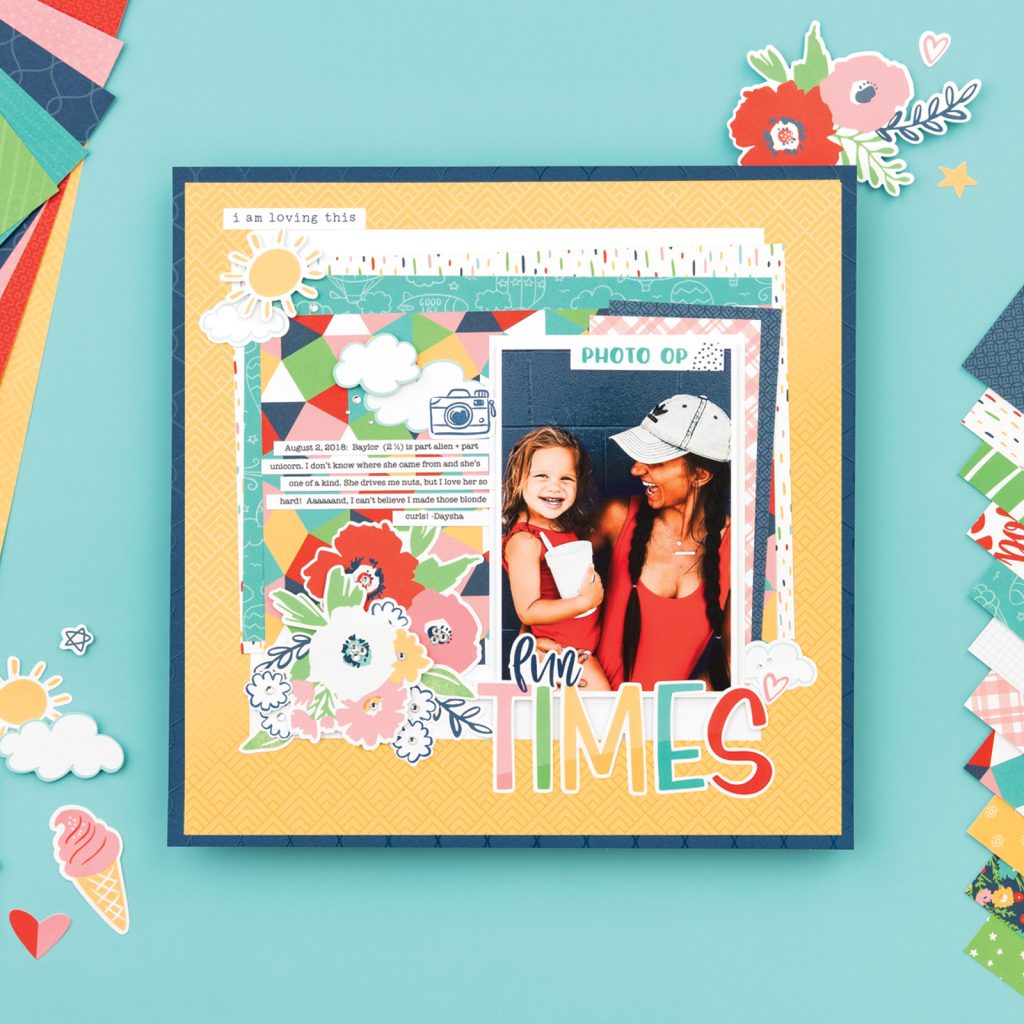 Craving some connection with other crafty peeps?  I know I am.  I miss my crafting time with friends a lot!
Next month is National Scrapbooking Month and Close To My Heart has some FUN plans for us!  First up, is an all-day craft event that is FREE.  
Mark your calendar now for Saturday, May 2nd.  Here are the details:
National Scrapbooking Day Celebration!
Join Close To My Heart for an entire day filled with creativity and fun as we celebrate National Scrapbooking Day! We will be live from 11am-11pm Mountain Daylight Time – everyone is welcome to join in and watch the FREE event on our Close To My Heart Facebook Page! We have some fabulous creative projects and fun giveaways lined up, so we hope you will tune in and be our virtual crafting buddies for the day!
If you would like to craft along with us, we will be offering product bundles with materials for completing the creative projects. These projects will include:
-Our exclusive Blue Skies 12″ x 12″ Cut Above Kit (Special for National Scrapbooking Month–above picture is a sample of the vibrant colors contained in it!)
-6 awesome 12″ x 12″ layouts featuring pocket cards from the Aurora and Stitched Together collections (*NEW* Paper Collections debuting in May-June Catalog)
-Cards featuring two exclusive stamp sets
-A wooden wreath décor piece featuring a new design: Home
In addition, we will also have special guest Stacy Julian joining us to put together a Story Starter album and share tips on telling our stories during this time.
Product bundles will be available soon, as well as a time schedule for each of the projects.  I'll be sure to share these once they become available.
Finally, be sure to RSVP by clicking the "going" button on this event page before Friday, May 1, in order to be entered into giveaways that will happen between creative sessions! You MUST RSVP to be eligible for giveaways!  Hurry go RSVP now 🙂  It's sure to be a lot of fun.