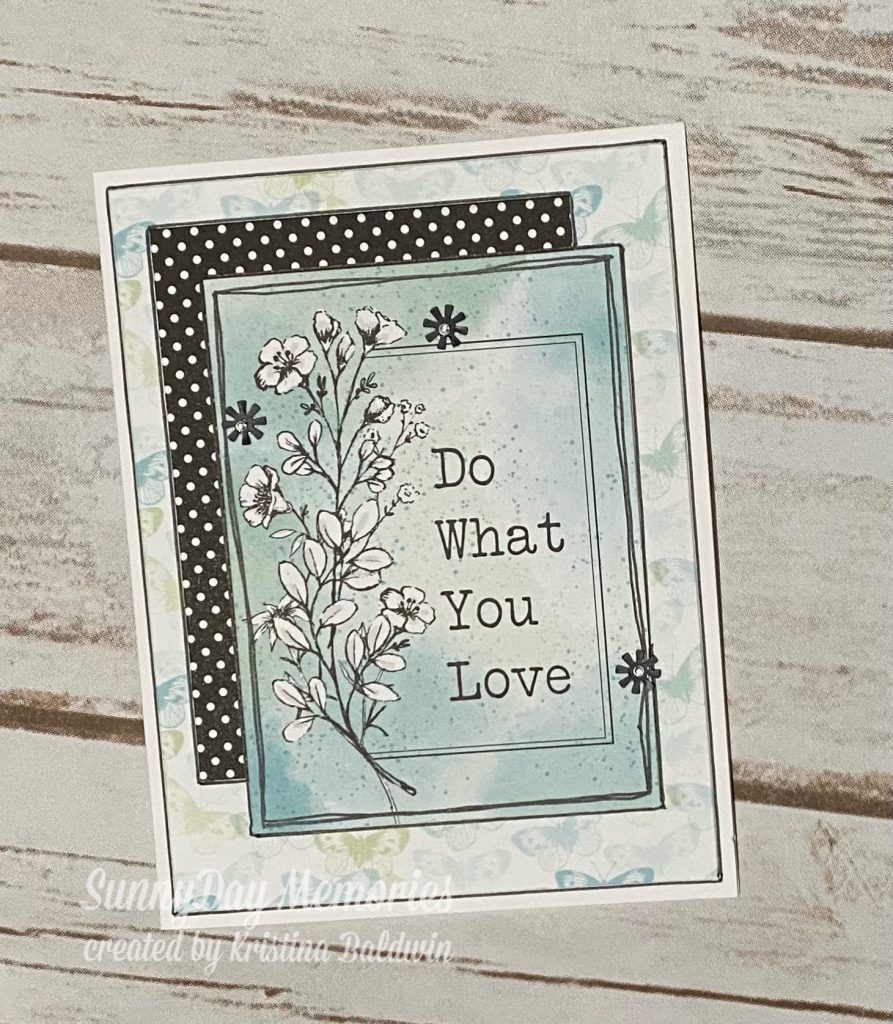 For this week's Mail It Monday, I have this super easy to create Do What You Love Card. This card can literally be put together in just a couple of minutes. Seriously!
First, I grabbed my In Full Bloom Picture My Life Cards. While these cards were originally designed for quick & easy pocket scrapbooking, they are amazing for creating cards, too!
I used one of the 4″ x 6″ Butterfly cards and trimmed it down to 4″ x 5-1/4″. I glued it to the center of one of our white cards. That left a 1/4″ border all around the card. I then cut down another 4″ x 6″ card so that it measured 3″ x 4″ (Black Polka Dot one.) I layered the 3″ x 4″ "Do What You Love" card on top of the Black Polka Dot one–leaving a similar border on top and the left side.
Finally, to tie it all together nicely, I added some black borders and doodle lines with my .03 Black Journaling Pen. And to embellish the card, I added 3 Black Bursts with a Bitty Sparkle in the center of each.
Can you see how quick and easy it was to put the card together? It truly can be put together in just a couple of minutes. And it looks so pretty! I've included my Card Sketch so that you can create your own Do What You Love Card.