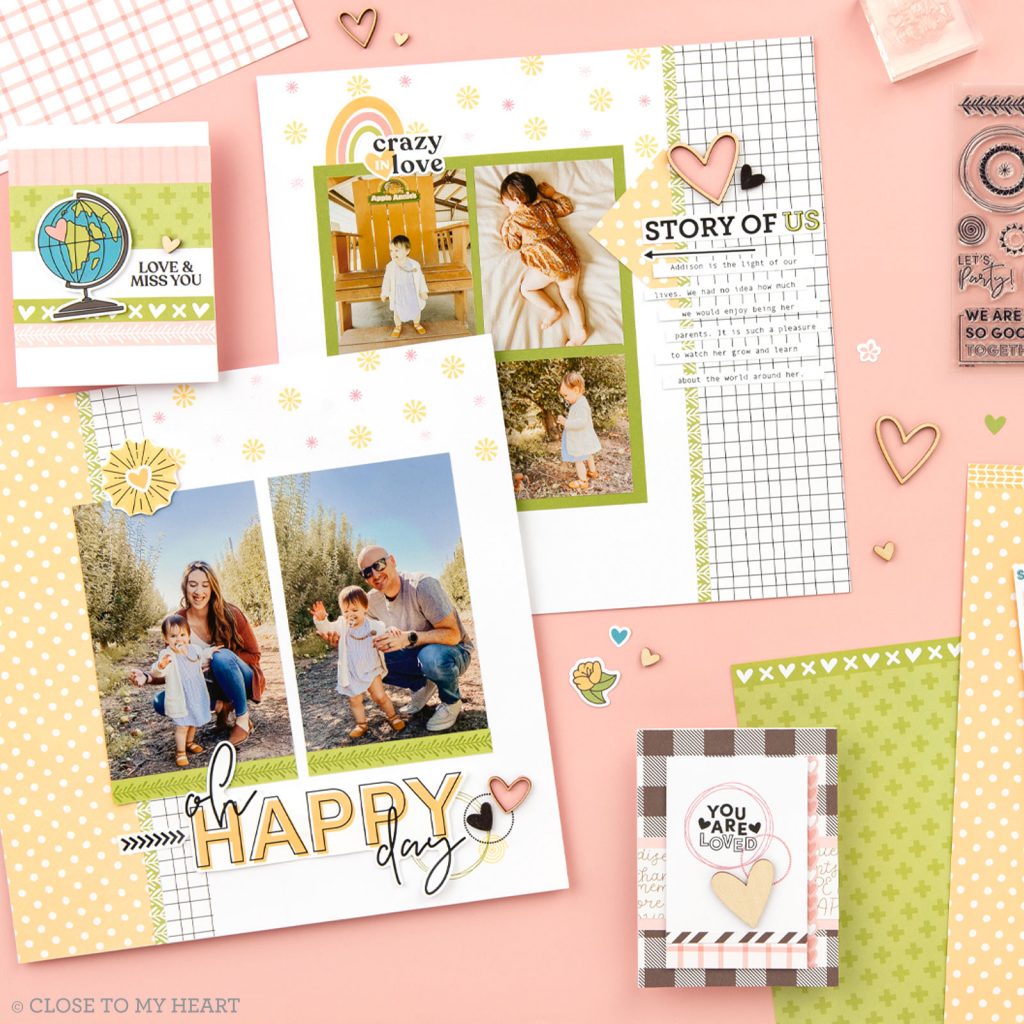 Tomorrow is the first-ever FREE VIP Event hosted by Close To My Heart. I'm so excited! I first shared about this exclusive event last month. The projects they designed for VIPs to create look fabulous. These amazing layouts and cards are all created with an exclusive VIP product bundle only available to–you guessed it–VIPs.
Unlike other virtual events they've hosted they provided the cutting guide ahead of time for the cutting prep work to all be done ahead of time. I loved this change! Additionally, they created a video where they walked you through the cutting process. They provided tips on how the cutting guide is set up as well as general tips to help you with your cutting. It was such a nice way to do it because it worked well for those who might need extra time for this process. It allows you to start and stop the video as needed.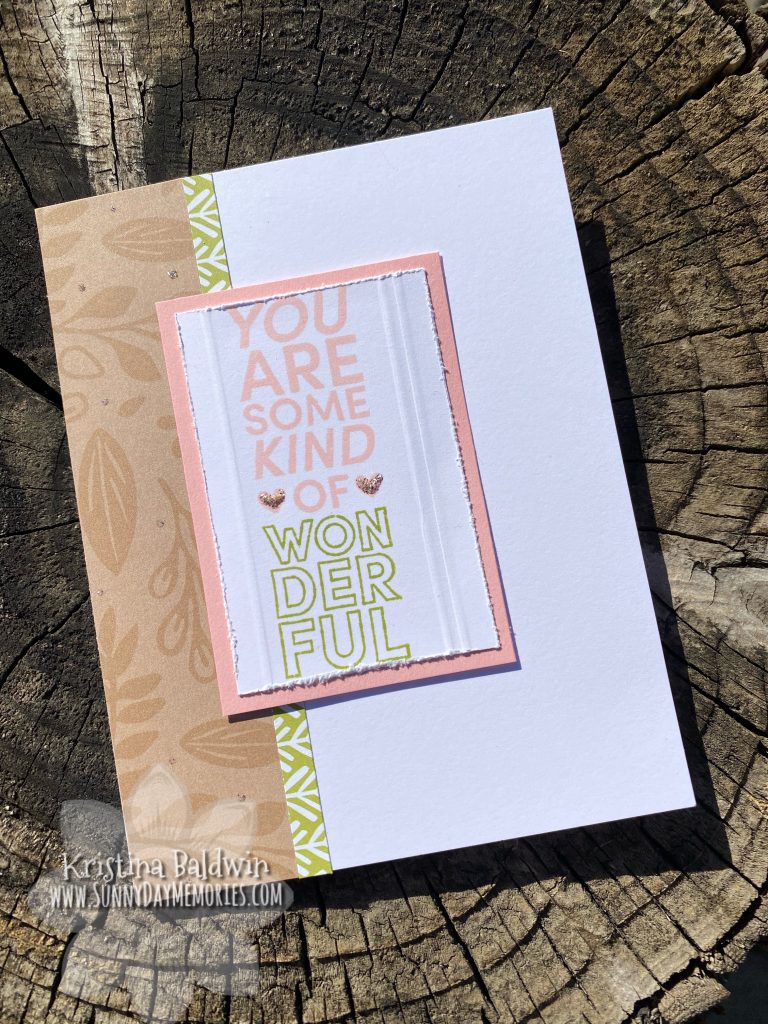 I mention this new aspect as it allowed you to see what extras you have left over after everything is cut up for the event. This meant I could start creating with my leftovers! And who doesn't love getting crafty after you've done a bunch of cutting, right?! I used bits of left over papers as well as the exclusive We Are Good Together Stamp Set (stamped in Peach and Avocado.) I also added in some Glisten Stickles (love this color so much!) Since I was keeping the design pretty simple, I added a little dry embossing as well as scissor distressing to my sentiment piece to make it pop a little more.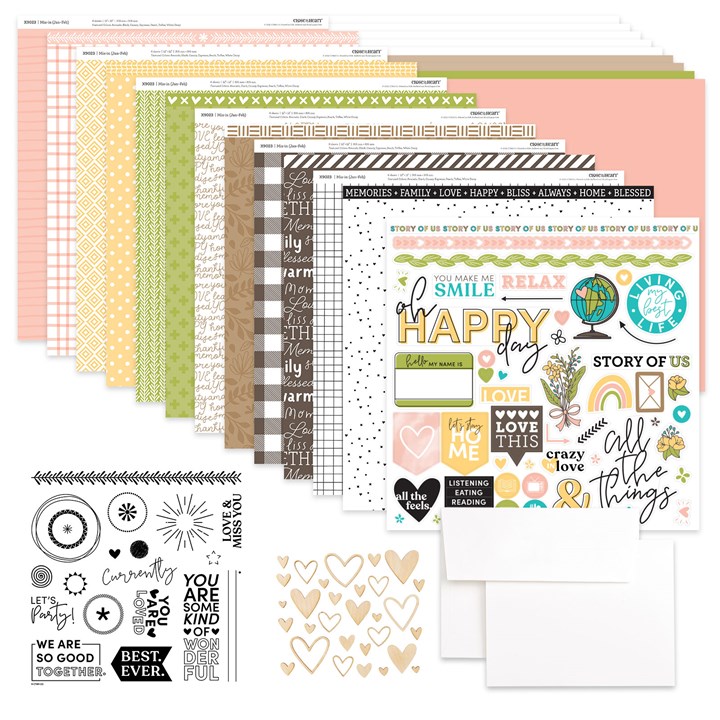 If you have been on the fence on whether or not to become a CTMH VIP Customer–now is a GREAT time to act! There's still time to get in on the fun. This exclusive VIP Kit is available through next month (while supplies last.) And even without the kit, you can still join in on the live workshop tomorrow (or do the replay later when your kit arrives.) Or do the event with your own supplies. There are no rules. Just fun to be had!
I hope you'll join me for the first-ever FREE VIP Event tomorrow!