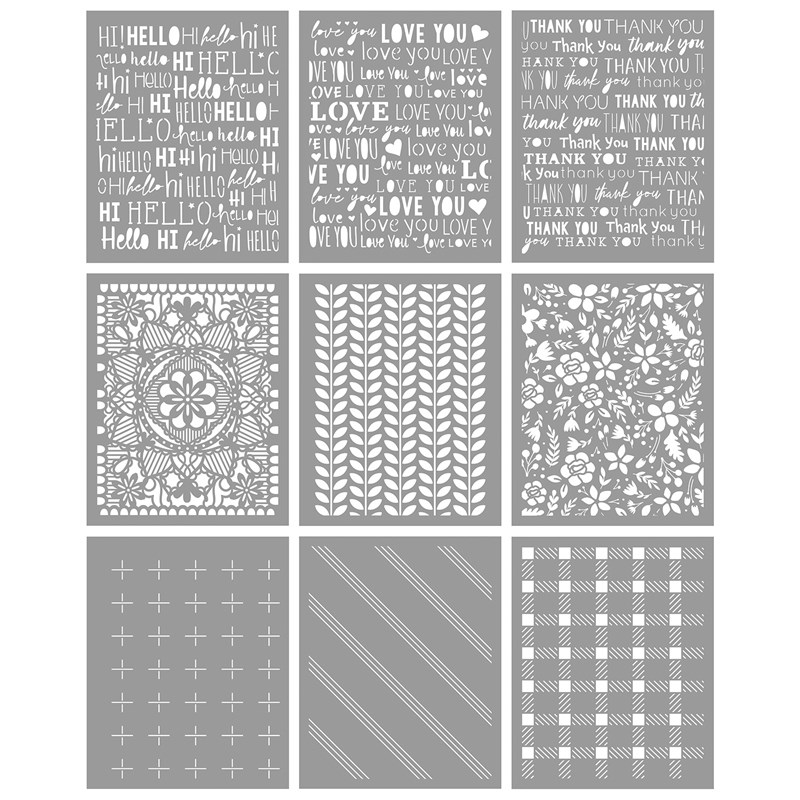 Ready to get a FREE gift when you become a VIP? All month long, I'm giving *NEW* VIPs one of our brand *NEW* Card Front Stencils. These fun stencils work beautifully with our ink pads, Distress Oxide Ink Pads, Gloss Sprays and more. There are so many fun & creative ways to use these stencils. I can't wait to see what you'll create with them!
Have you been on the fence about becoming a VIP Customer? NOW is the time to act. This program is AH-MAZING!! Seriously, I've seen people earn and get SO MUCH FREE PRODUCT.
$15 in FREE Product Credit as soon as you sign up
Earn 15% on your purchase toward Product Credit
Get the Stamp of the Month for FREE ($18.95 value) when you place a $50 or more order
Exclusive specials and products throughout the year–just for VIPs
PLUS…now there's my extra incentive! I will send you one of our *NEW* Card Front Stencils as my thank you gift to you when you sign up to be a VIP this month.
Already one of my VIP Customers? Guess what? You can get a FREE Card Front Stencil, too. Just make any online purchase this month and I'll send you one, too. All my VIPs are getting thanked with a fabulous new product. 🙂
Ready to start earning some FREEBIES? Of course you are! Sign up now to be a VIP. Or place your online order if you are already a VIP. All month long, you can get a FREE gift when you become a VIP or make a purchase as an existing VIP.