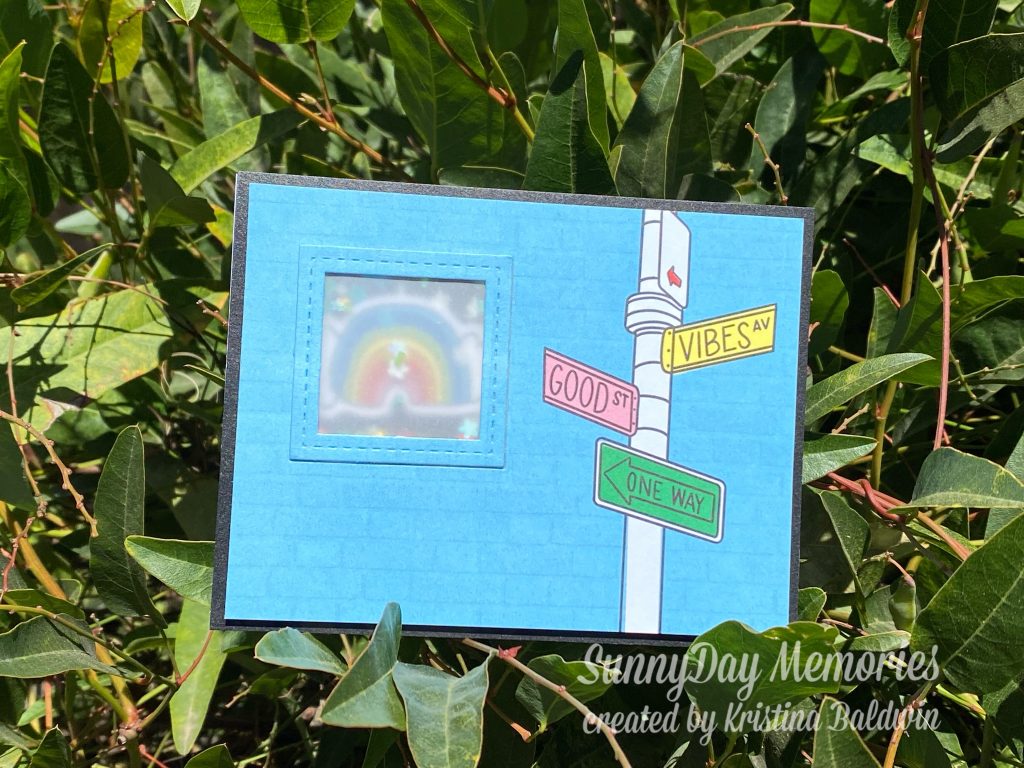 Today's Fresh Paint Shaker Card was SO easy to put together. I started with the fun Fresh Paint Picture My Life Cards. It's always fun to create cards using these because they come with the perfect sized pieces. You can layer together the cards or simply use just one like I did here.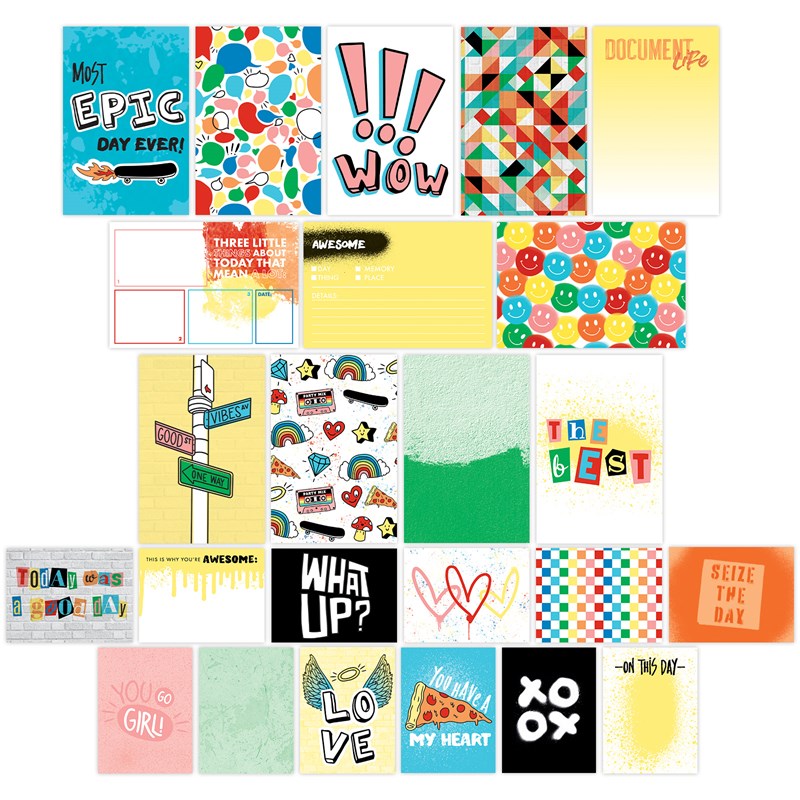 When I saw this sign post card, I knew it would make a great Shaker Card–especially since it was offset. I grabbed our Stitched Square Frames Thin Cuts and cut out the smallest square.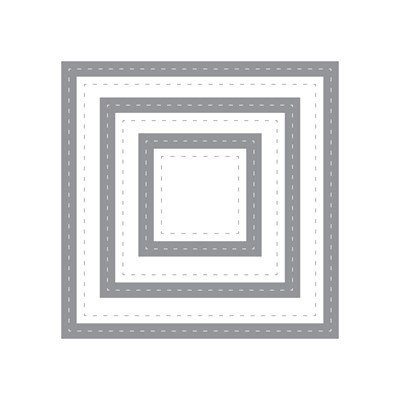 I attached the rainbow sticker from the Sticker Sheet that came with the Fresh Paint Paper Collection. The die-cut opening was my guide for placement of the rainbow. I then added 3-D Foam Tape around it to create a well to hold my shaker element. Initially, I intended to use only our Primary Sprinkles, but then decided to use some of our Iridescent Flower Confetti, too. (They sort of remind me of clouds when placed with the rainbow.) To soften the window to the shaker a little, I used Vellum Paper.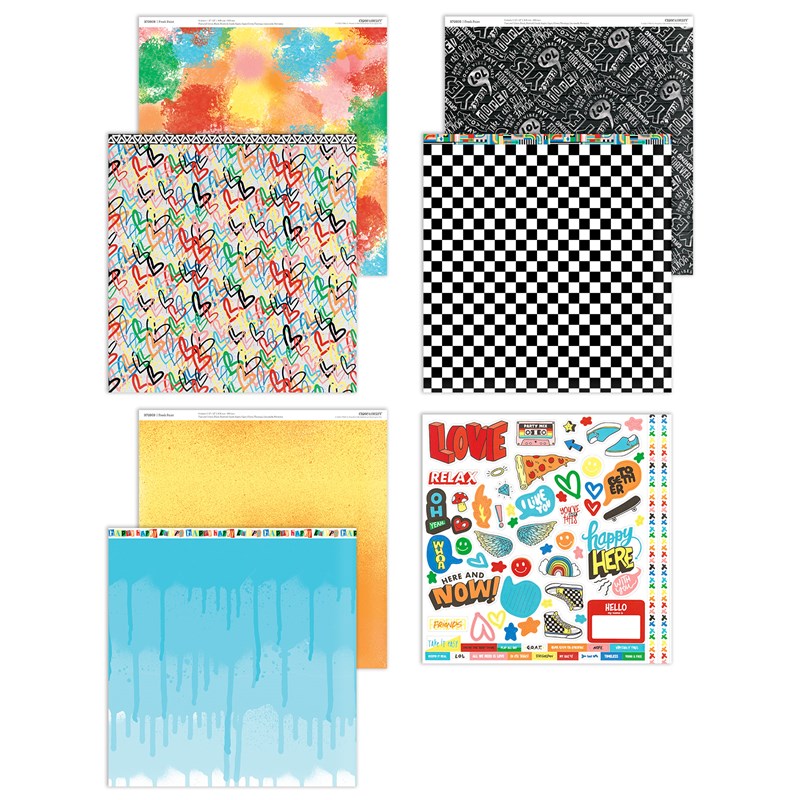 Finally, I used Thin 3-D Foam Tape to adhere the Stitched Frame on top of the Vellum. It added a nice subtle touch to finish off the shaker element. That's one of the great features of this die–it cuts out 2 images. You get both the stitched frame as well as a stitched square. So now I have the square left over to use on a future project.
It really was a quick card to create. That's the beauty of these Picture My Life Cards! They may have originally been created for pocket scrapbooking, but I reach for them over and over to create quick cards. And I must say, this Fresh Paint Shaker Card while quick to make, sure looks great!