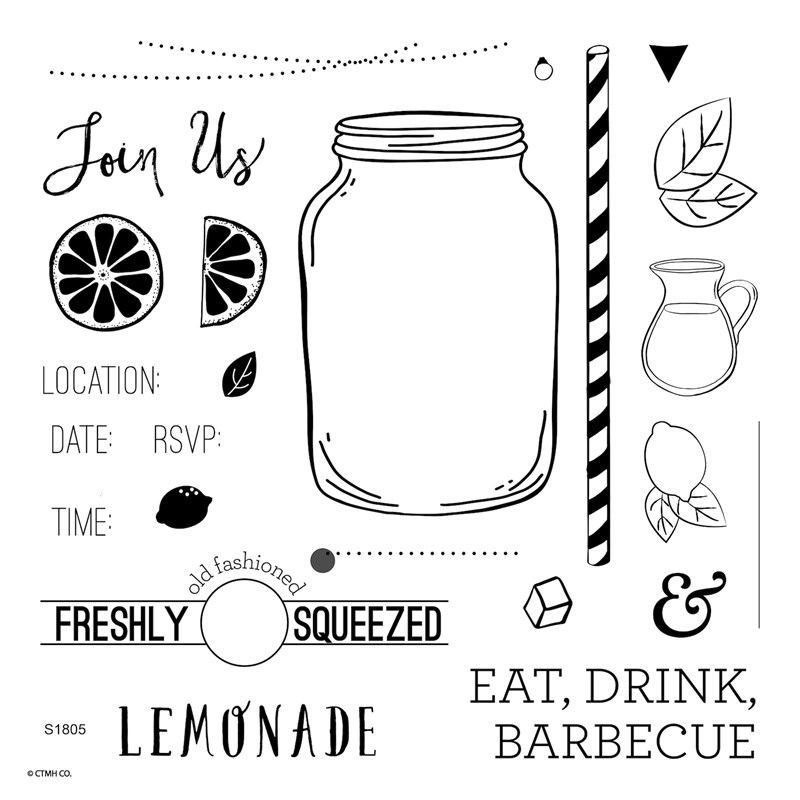 This month's Stamp of the Month is perfect for any summer celebration!  Plus, it pairs nicely with this month's Postcard Perfect Special.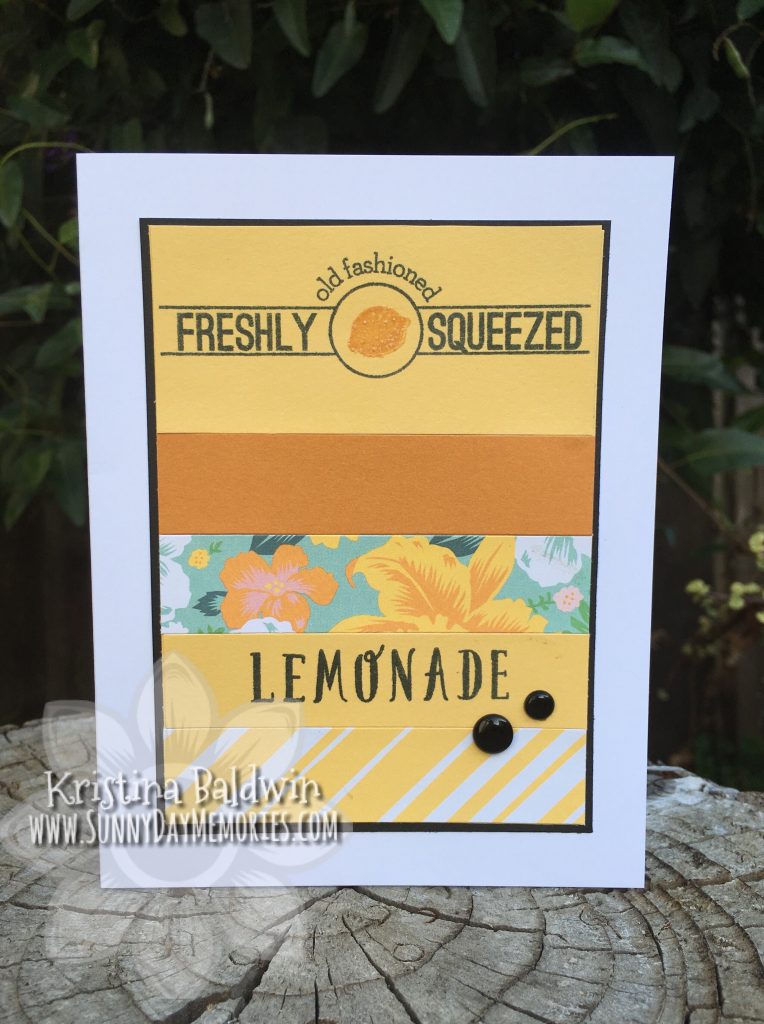 Another perk to this Classic Summer Bash Stamp Set is that it works wonderfully for the Scratch and Sniff Embossing Technique.
Scratch & Sniff How-to:
1 part Sugar-Free* Lemonade or Lemon Jello (*it's important it's sugar free because otherwise when you heat it up the sugar will burn and give you the opposite effect you want!)
1-1/2 part Clear Embossing Powder
Mix the 2 together to create your own custom embossing powder (I did 1 t. Sugar-free Lemon Jello with 1-1/2 t. Clear Embossing Powder.)  You'll stamp your image using either Versamark or a Pigment Pad (I did Goldrush Pigment Ink) then sprinkle on your custom embossing powder and finally heat set it using a Craft Heater.
You can get your own Classic Summer Bash Stamp Set for only $5 with the purchase of any $50 in Close To My Heart products.  Visit my ONLINE CTMH STORE and grab yours today!