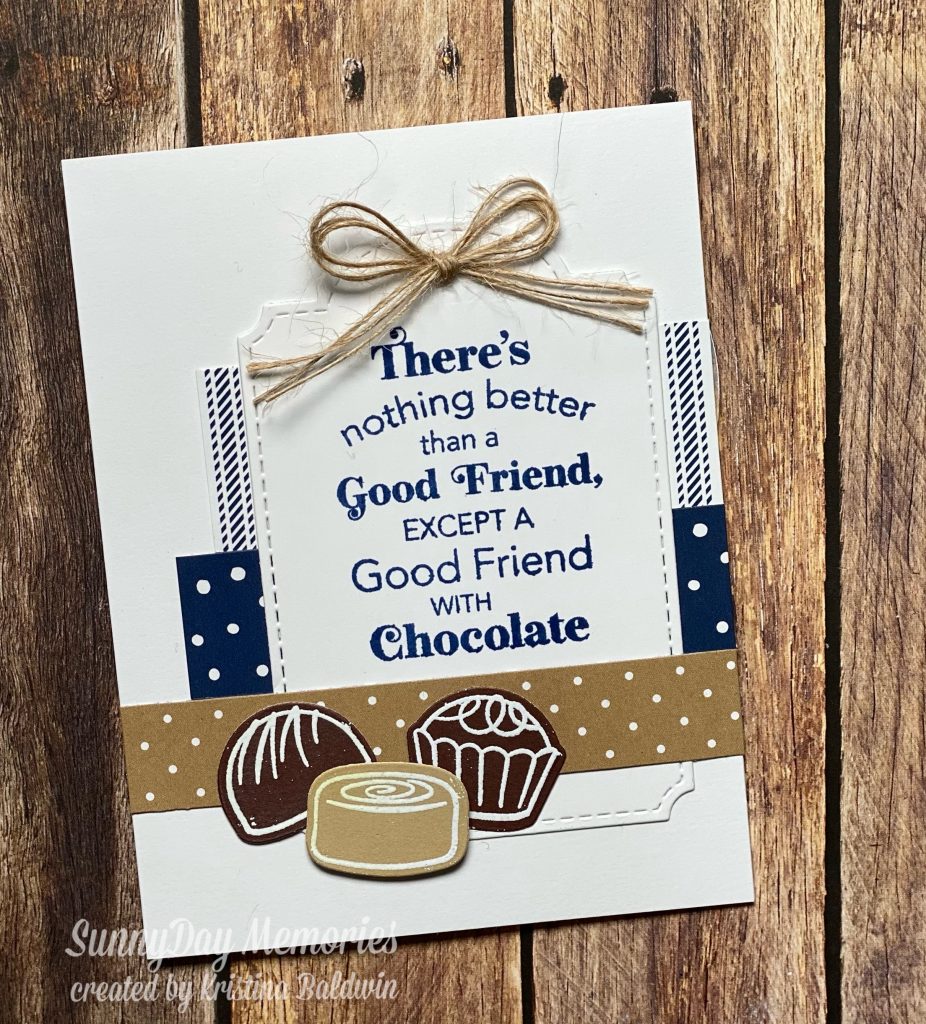 Yesterday was National Send a Card to a Friend Day. And of course friends and chocolate go together, right? So I whipped up this fun card using the *NEW* Eat Chocolate Stamp + Thin Cuts.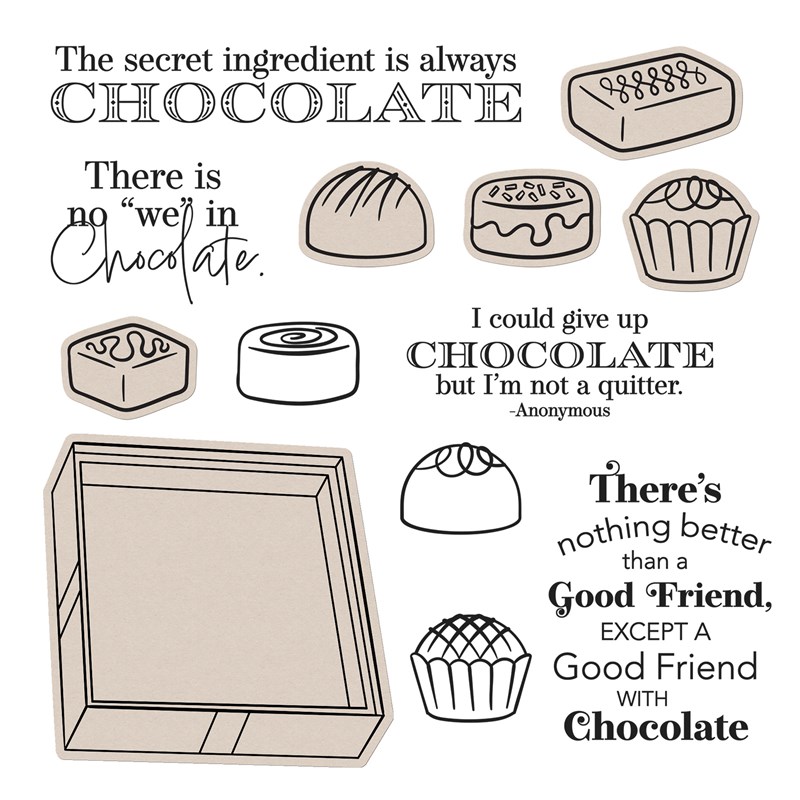 While my card today doesn't utilize the candy box in it's design, I did want to mention how awesome that particular die is. It actually cuts a slit along the edge so that you can tuck the chocolates in. This helps add some extra dimension by giving some depth to it. Since you can't really tell from the image alone, I felt it was important to note that!
Here is a card that shows off that feature…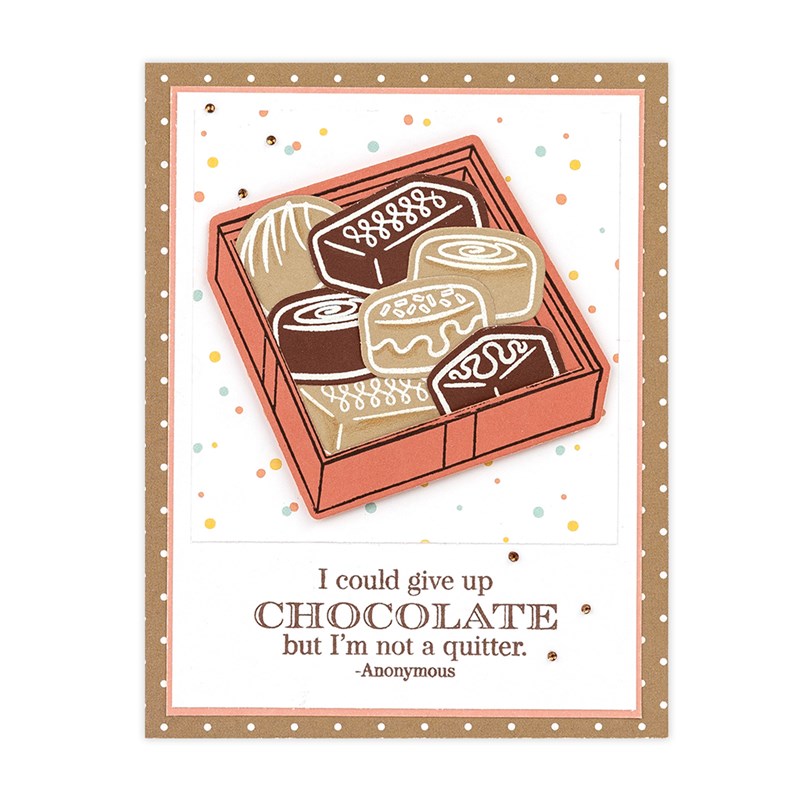 I paired this stamp set with the *NEW* Mix-in Collection. It's one of my favorites! The colors and the patterns are so versatile!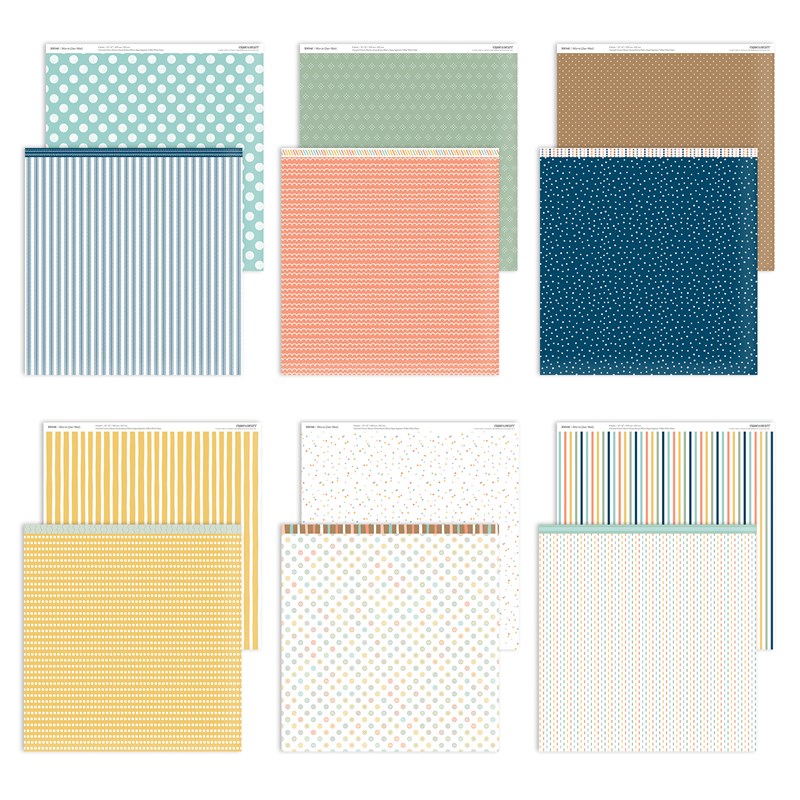 The card came together quite nicely. But perhaps the best detail is the embossed candies. The glossy nature of wet embossing just adds a nice touch of realism to the die-cut candies. First, I die-cut the candies in Toffee and Mocha Cardstock. Then I stamped them with VersaMark Ink and sprinkled them with White Embossing Powder before using the Heat Tool to finish them off. (Oh, and don't forget to rub the die-cuts with your Anti-static Pouch before stamping and embossing! This adds a nice safeguard that you won't have stray bits of powder on your project.)
The card really does come together so quick and easy. And the results are pretty great. It's a nice clean looking design that truly resonates just how true it is that friends and chocolate go together!