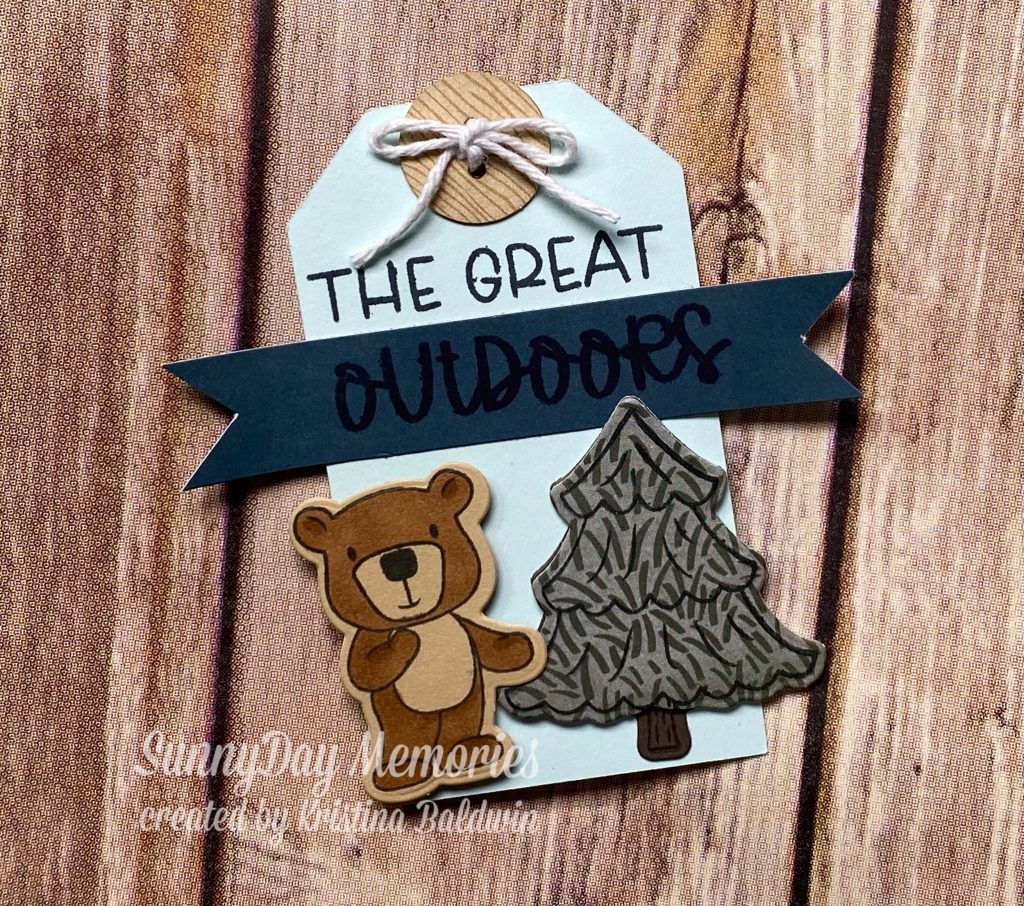 My Mystery Project Kit for orders placed with me last month is this darling Great Outdoors Handmade Tag. If you're unfamiliar with my Mystery Project Kits, here's the deal with them…as a special thank you for making a purchase with me, I send you a mystery project kit in the mail the following month after your purchase. It's a mystery because you never know what it will be! It could be a tag, a card, a 3-D item–it's a surprise! They always come pre-cut, stamped, and ready to assemble. Plus, I make a how-to assemble video for you help guide you in putting together the project.
Didn't make a purchase with me last month? No worries. Using the video and my list of supplies below you can create your own tag. Or you can take it up a step like I showed in the video and even create a card.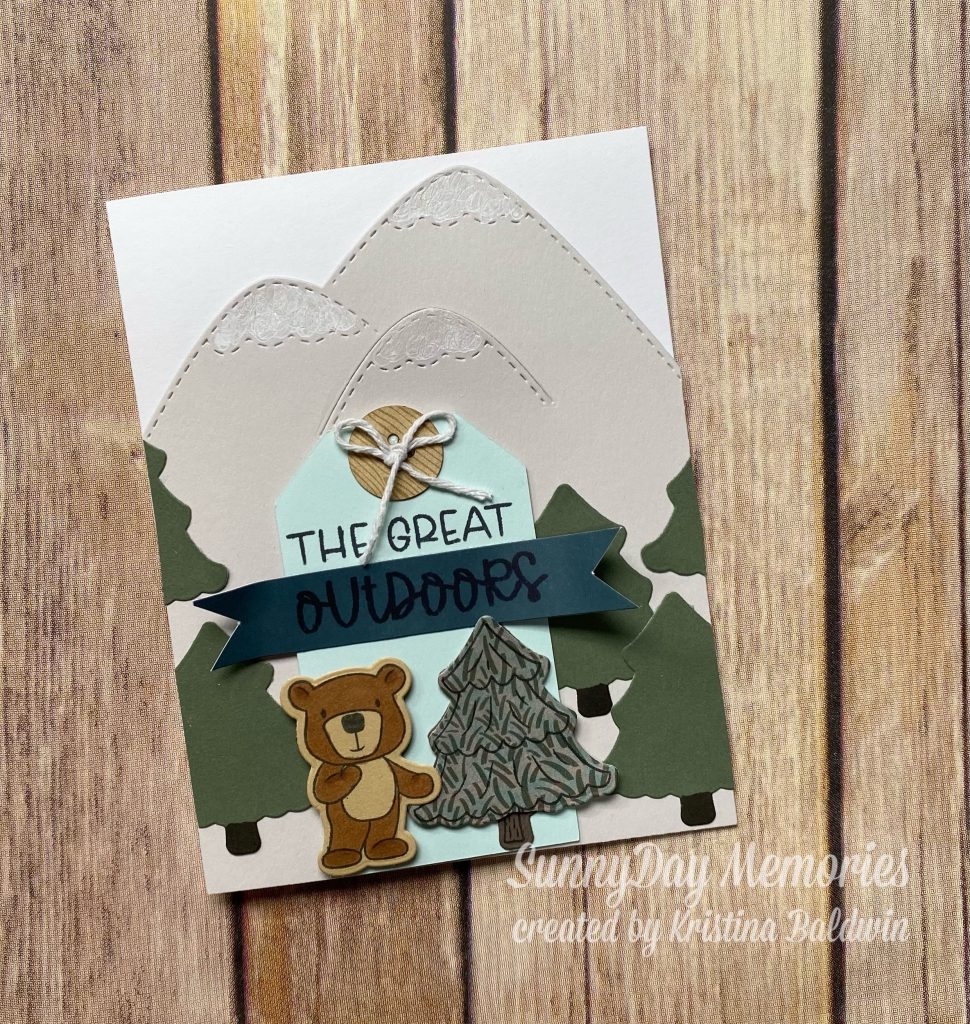 Here are the supplies I used to create the Tag and Card:
STAMPS
INKS
PAPERS
ACCESSORIES
Whether you received a kit from me or you just decide to create your own, I hope you love this darling Great Outdoors handmade tag as much as I do!