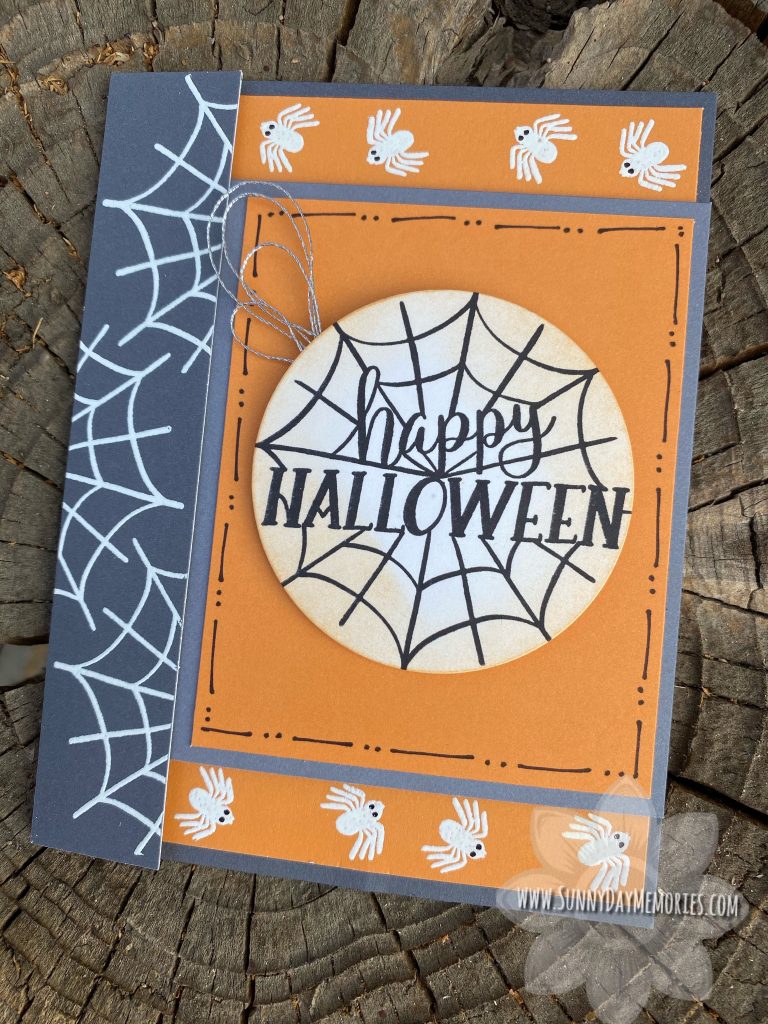 Since today is the last day of summer, it seemed like a great time to share this Happy Halloween Embossed Card. It's the perfect time to start preparing for Halloween, right? I received this card from Brenda Hussen in a swap and loved several elements of her card. In fact, I thought the color combination would be great for today's Make It Monday (27th edition.) Today I challenge you to create with Nectarine, Black and Charcoal. Whether it's for a Halloween project or not, this makes for a great color combination.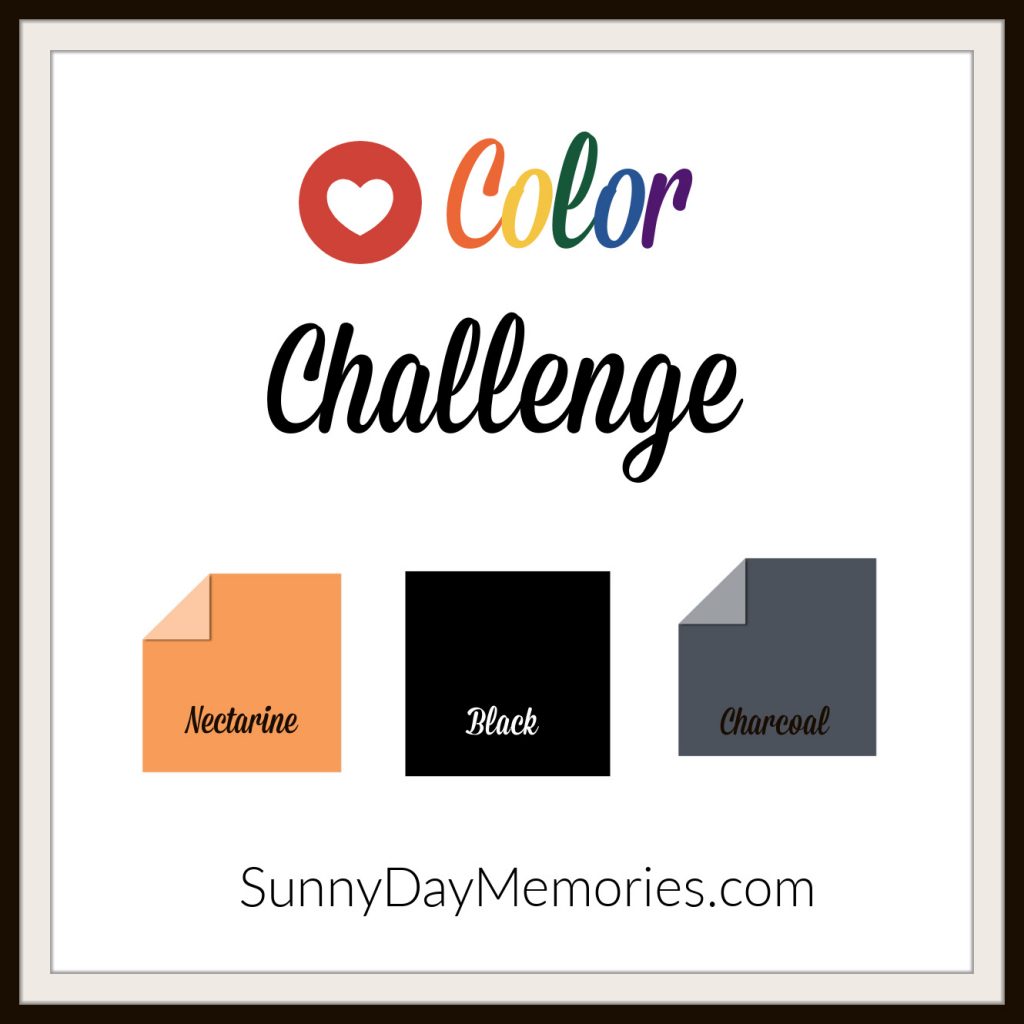 I love that she embossed with White Embossing Powder on this card. It's perfect especially for the webs. And she was very strategic in how she stamped the webs so that she didn't get the sentiment as well. So clever. She definitely maximized her use of this *NEW* Happy Halloween Web Stamp Set!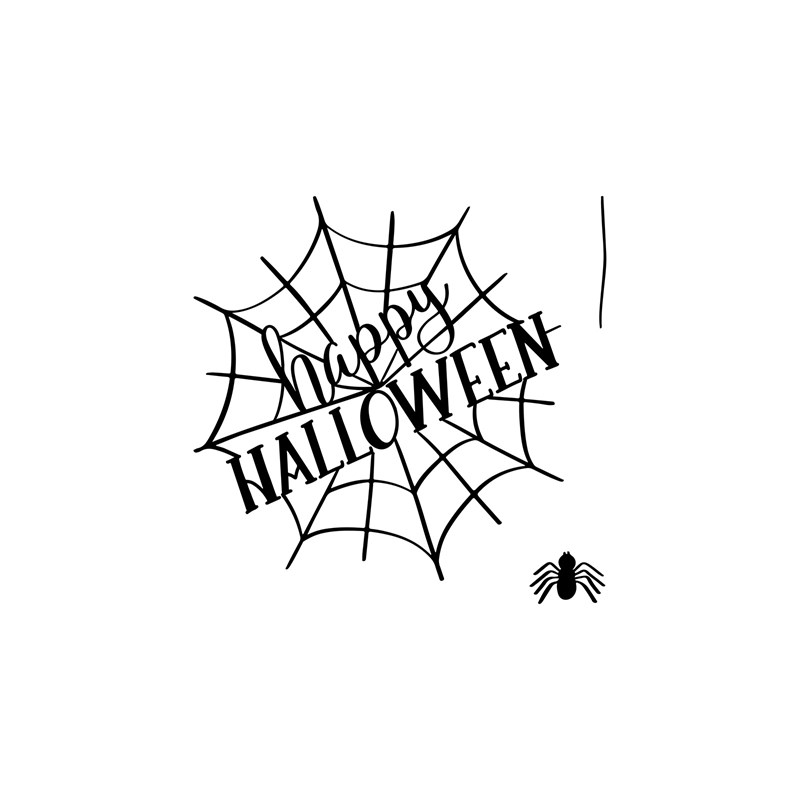 She also was able to utilize the 2-tone effect of our cardstock with the Charcoal Cardstock. The base of the card (where she stamped the webs) is the true Charcoal color, while the center piece that holds the sentiment is the backside of the cardstock–Light Charcoal.
And how fun are those white embossed spiders? Actually, as I look at them a little more, they might be a little creepier in white! Adding the small detail of dotting their eyes with a Black Journaling Pen is a great (and simple!) trick. Additionally, she was able to tie in that journaling pen she used for the eyes by also doing a faux stitch around the Nectarine Cardstock with that same pen. Brilliant!
I hope you are inspired to create a project with today's Color Challenge. Remember, it doesn't need to be for Halloween like today's Happy Halloween Embossed Card.