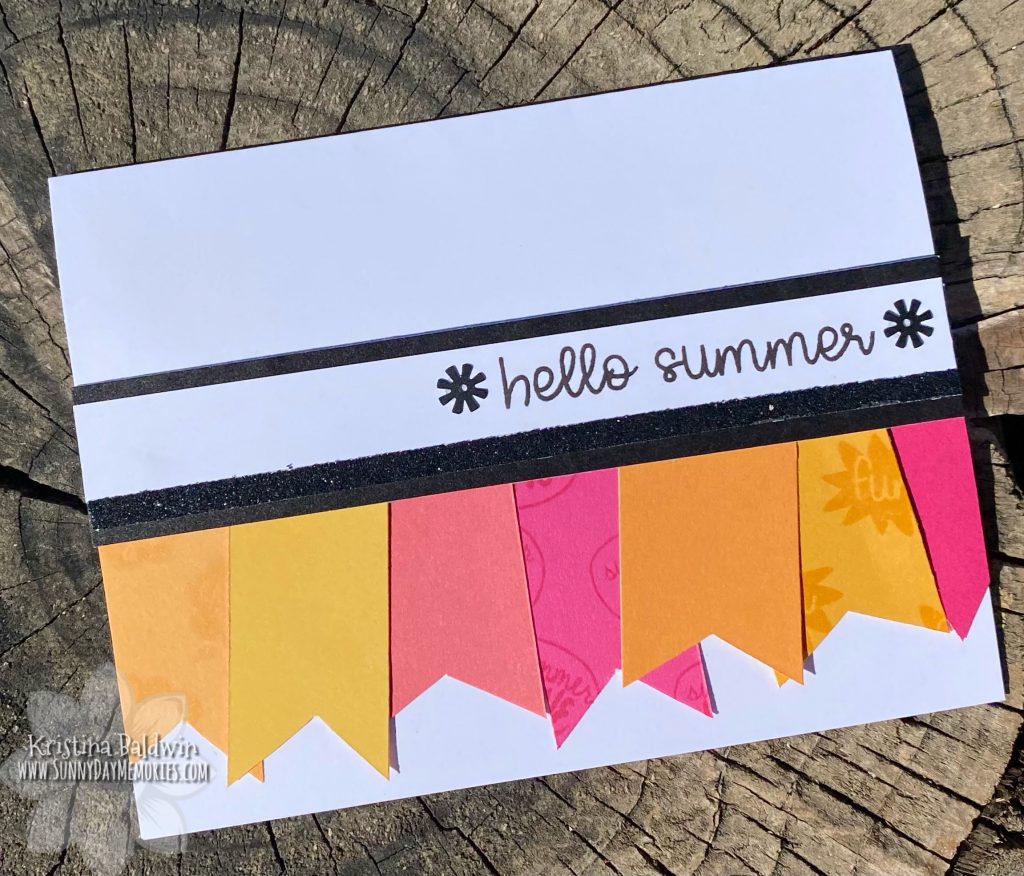 For this week's Make It Monday (67th edition), I have this bright & fun Hello Summer Banner Card to share. It's the final days of June. Which means the opportunity to get this month's Stamp of the Month, Outdoor Borders, is coming to a close.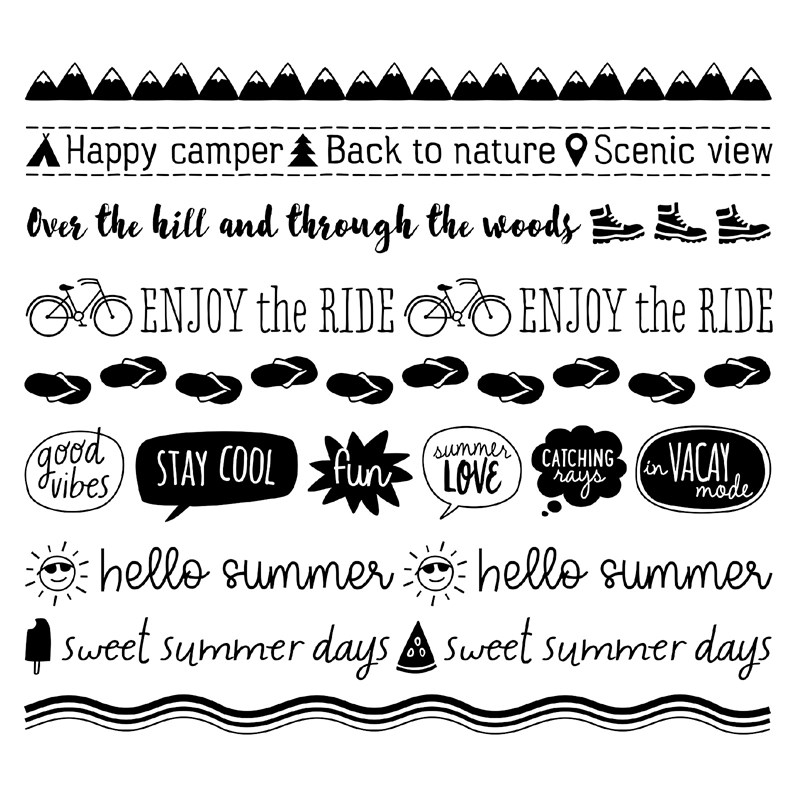 I love the bright, cheery color combination of my card. It has the perfect summer vibe to it. So I'm sharing it today as the Color Challenge for this week!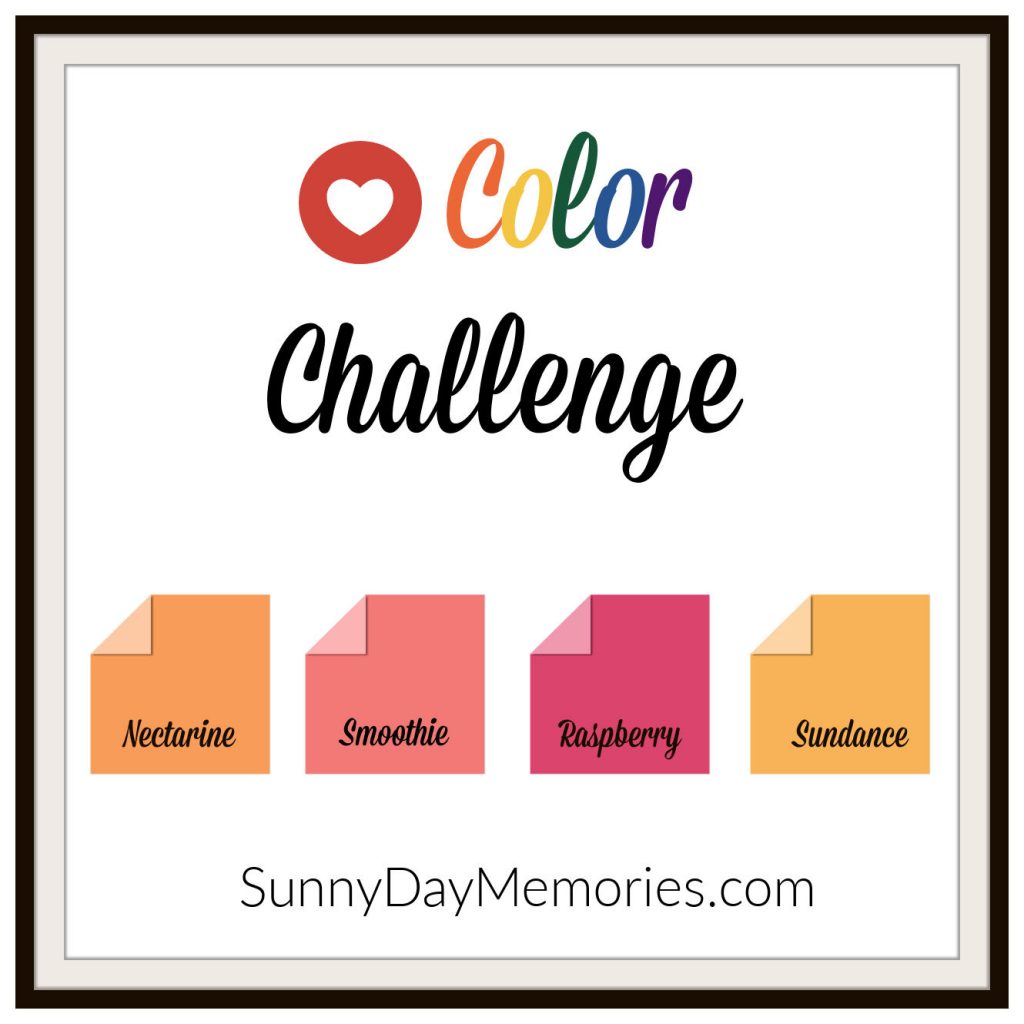 What made it so fun was being able to use both the true color as well as the light shade of each color. Our 2-tone cardstock makes creating so fun and versatile! Another fun element to my card was doing a tone-on-tone stamping technique on some of the banner pieces. I wanted to ensure it was random so some pieces are the true color stamped with that same shade of ink. While others were the light shade with Second Generation Stamping in that same color. And still others were the light shade of cardstock with the full color ink stamped on it. It made for a nice variety.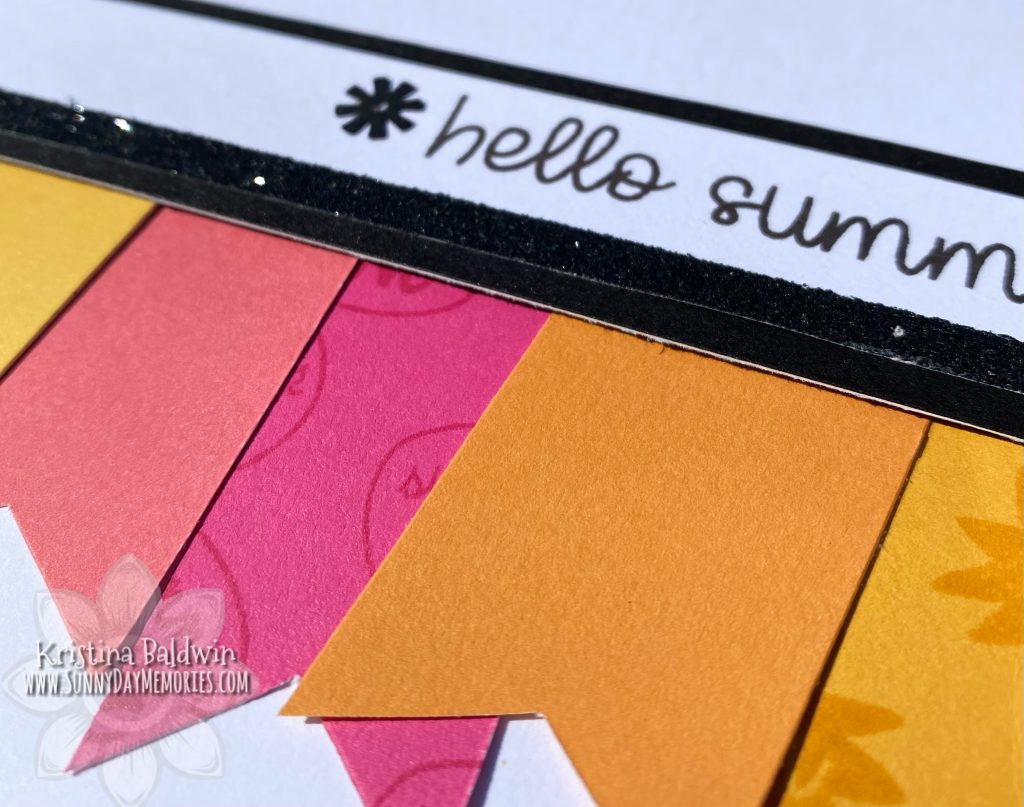 To make it easier to create this card, I actually cut the speech bubble border apart. Have you ever tried this before? It can be scary to cut your stamps. But it's so freeing, too. It adds to your creative possibilities. Plus, you can still place the stamps back together in their original form and stamp. The cut marks line up so easy. It's like a puzzle! And you don't even notice they've been cut when you stamp them all together again. The trick is you need to make sure you cut slowly so that you don't accidentally snip any of the image.
By having these images cut apart, I could use different images on different banner pieces. Once I had all the pieces stamped, I simply adhered everything together. I added in some Black Shimmer Trim for a bit of sparkle. You always need some sparkle, right?! And then I framed the sentiment with our Black Bursts. I love these embellishments. Not only are they unique, but they are flat, too. I truly appreciate flat embellishments when it comes to mailing the card.
I hope you enjoy my Hello Summer Banner Card as much as I do!