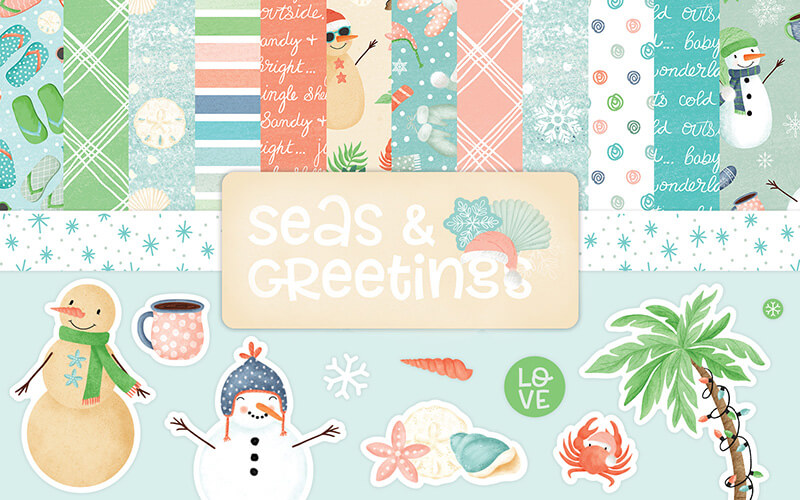 Are you ready to celebrate the holidays in either a snowy or beachy look? With Close To My Heart's *NEW* Seas & Greetings Collection you can do just that!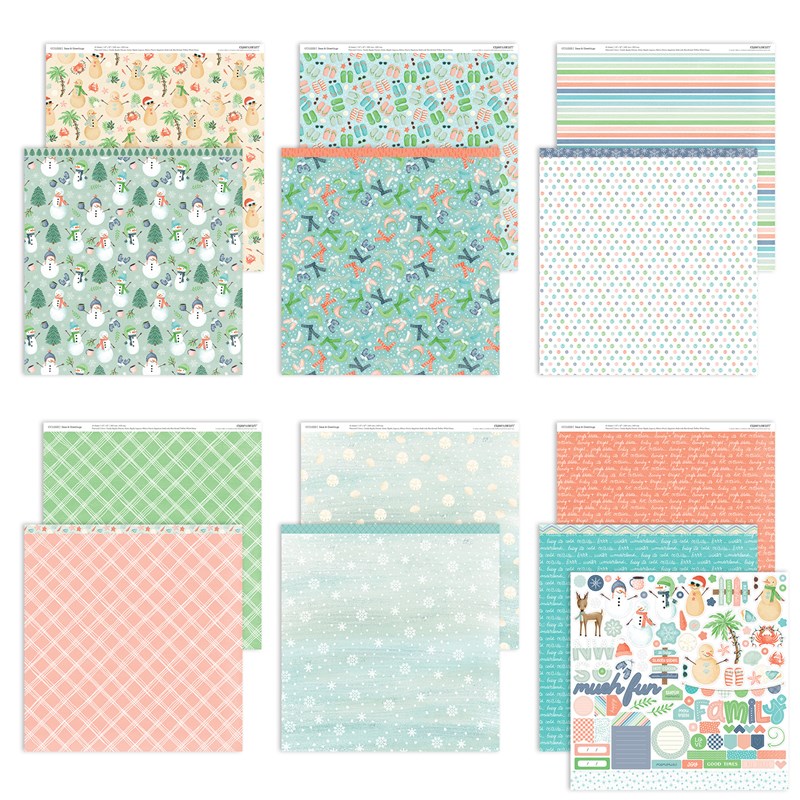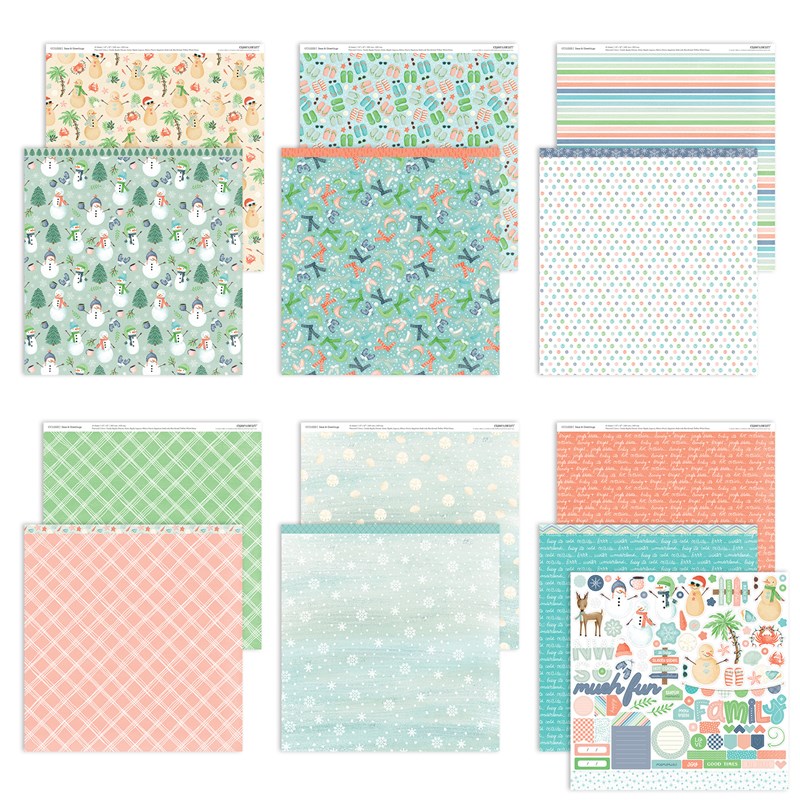 With our double-sided papers, you are able to choose what works best for your project–the winter patterns or the beachy patterns. Both are so great. I first created a Beach Snowman Card.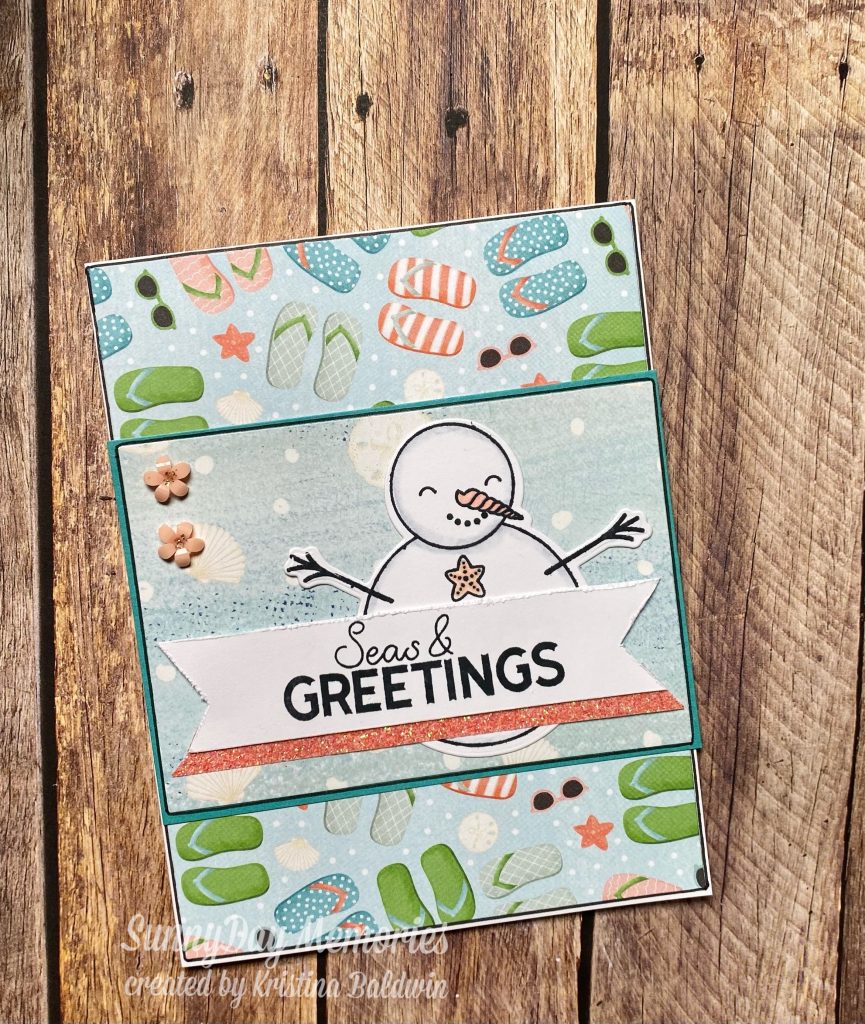 So adorable, right? The Seas & Greetings-Beach Stamp Set is super fun. It takes the traditional cold snowman image and makes it into an adorable beach vibe one.
If you like puns, you'll appreciate these cute sentiments. I know it's not for everyone, but I think they are quite fun!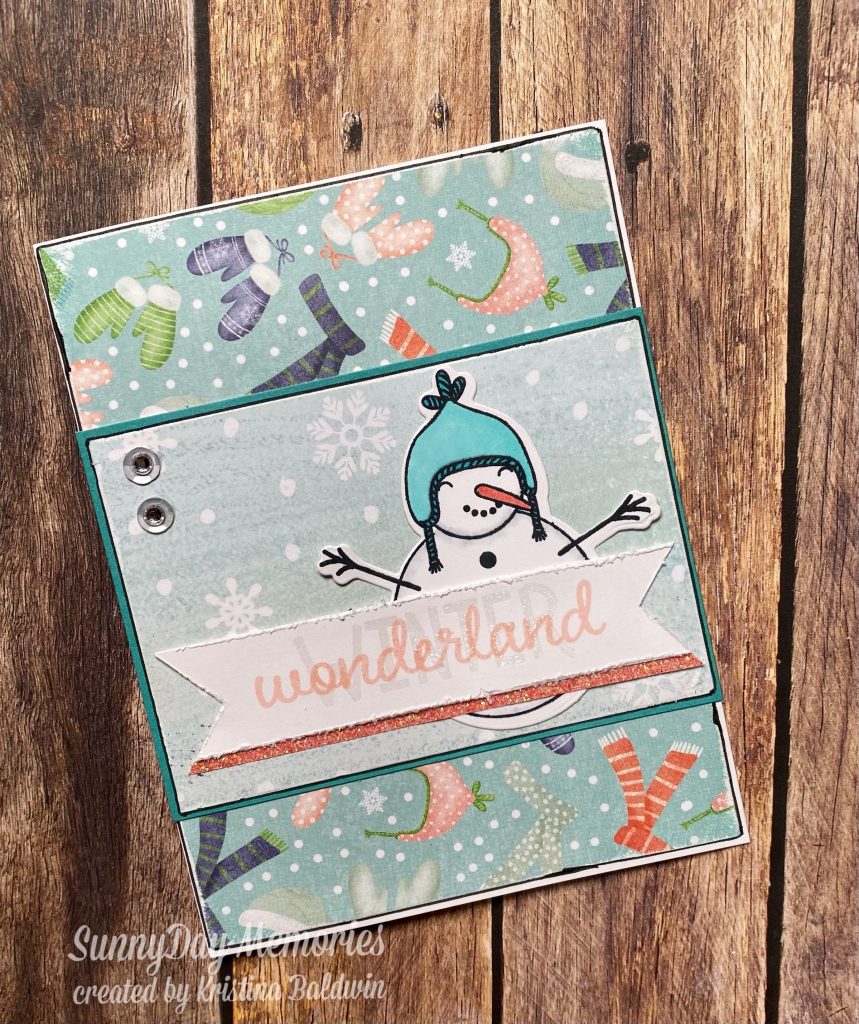 After creating my beach vibe snowman card, I decided to create a counterpart. I used the same papers–just used the opposite side. So instead of channeling that beach vibe, I got the chilly winter vibe. I also used the Seas & Greetings-Winter Stamp Set instead of the beach one.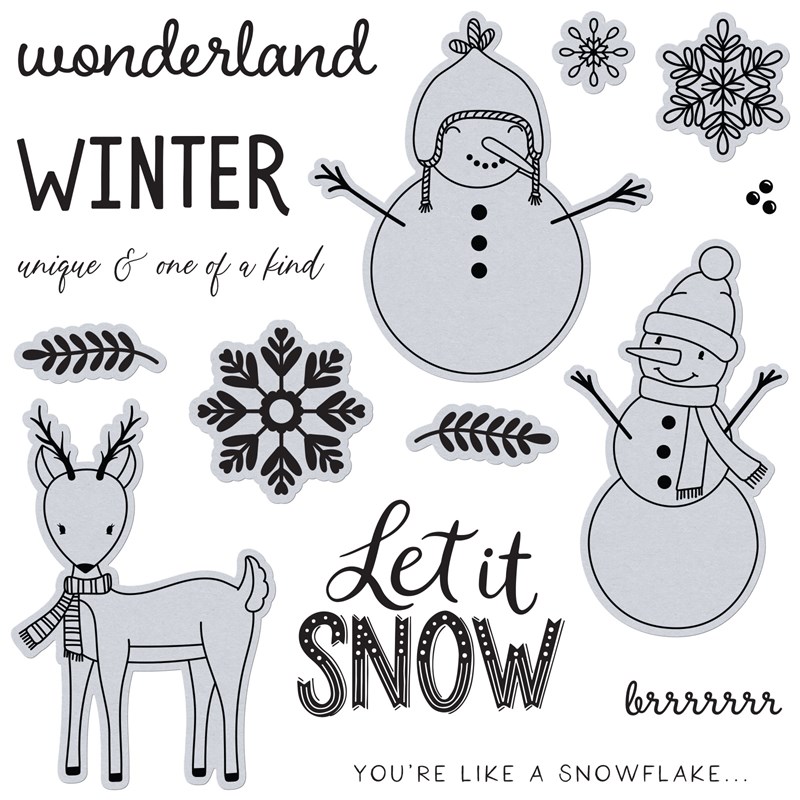 It's quite adorable, too! And if you can't decide which you like better–the beach or the winter, you can get the whole Seas & Greetings product bundle. Plus, with the bundle, you save some money! Nice, right?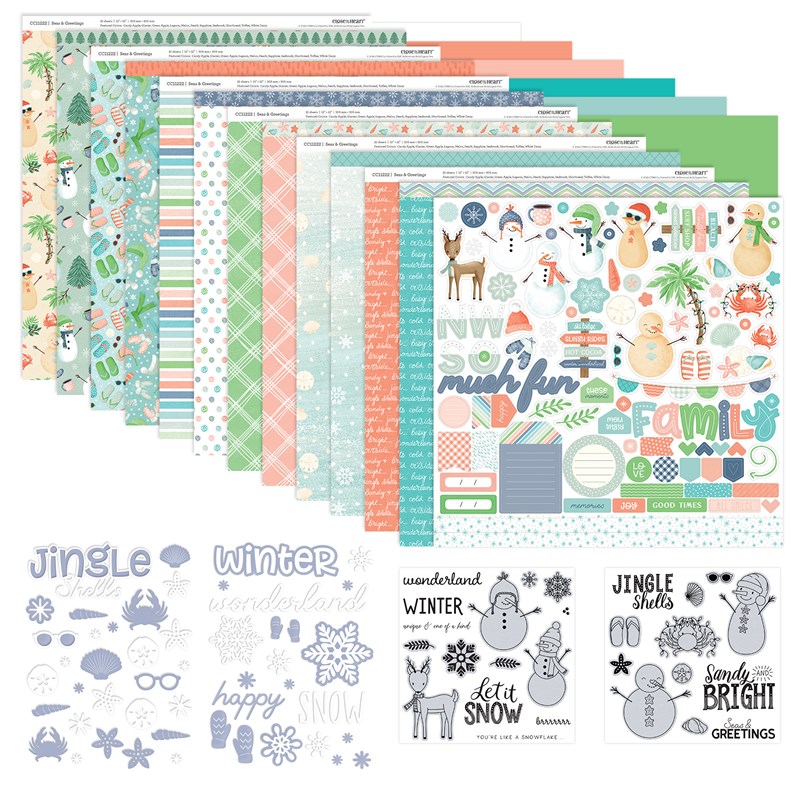 You even get the exclusive Beach & Winter Embellishments, too. This guarantees you the ability to celebrate and document the holidays in either a snowy or beachy look.