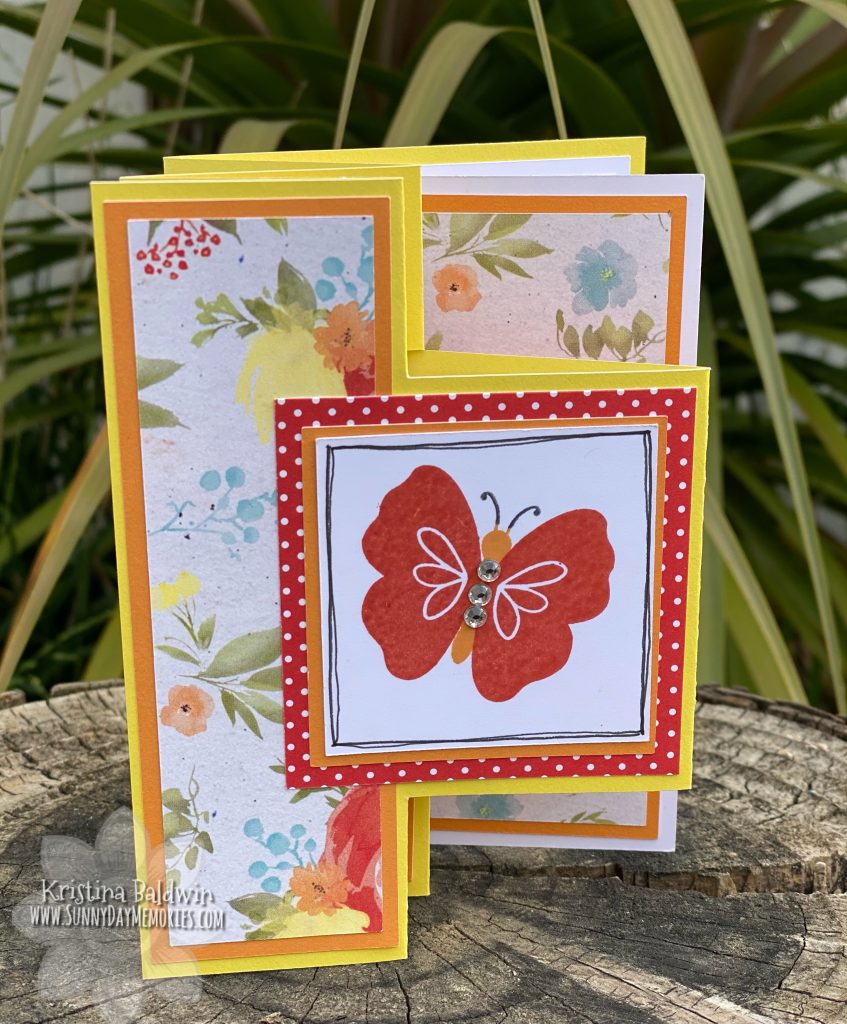 Today I'm sharing this beautiful Mothers are the Best Butterfly Card. If you haven't yet, it's time to start thinkng about Mother's Day. And this stunning card would be perfect for a Mother's Day Card. Or really for any day as I kept it pretty generic; not using the Mother's Day specific sentiments contained in the Mothers Are the Best Stamp Set.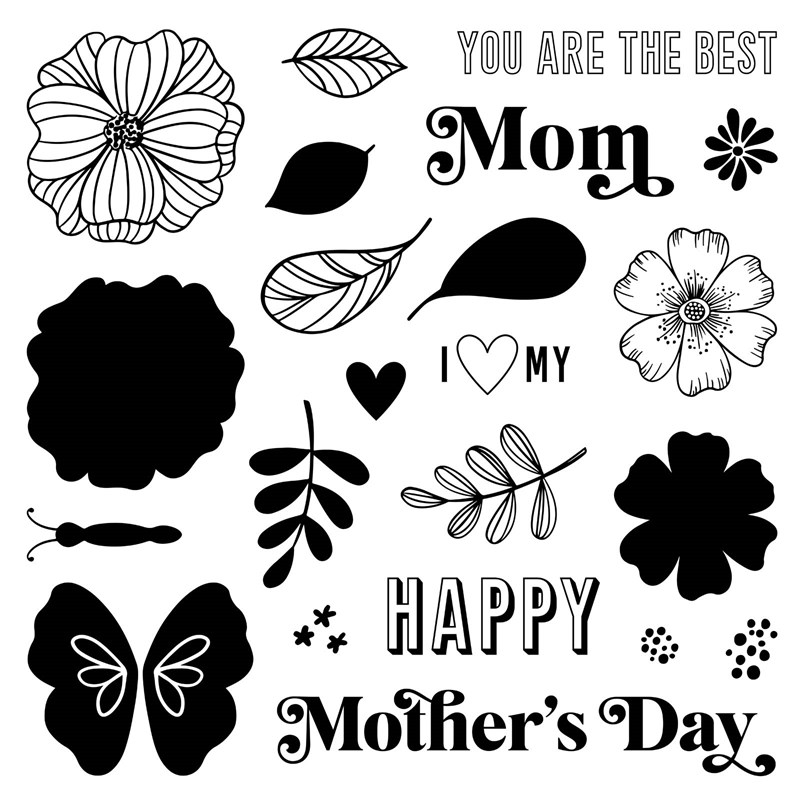 I loved pairing two of our paper collections together to create this beautiful card. It all started with the gorgeous Linen Floral Pattern from the Eat Play Love Collection. I chose to bring out the Lemonade and Nectarine colors as they are so vibrant and cheery. To bring out more of the Candy Apple color, I added the Polka Dot Pattern from the Sweet Safari Collection.
It's so easy to pair patterns with Close To My Heart. Their exclusive color palette is consistent across all their offerings. It doesn't matter whether you're trying to work with patterned papers or adding in embellishments or choosing ink colors. You know if you need Candy Apple embellishments to match the Candy Apple Patterned Paper, it's going to match and coordinate beautifully. This helps guarantee beautiful results when you pair different paper collections together like I've done today.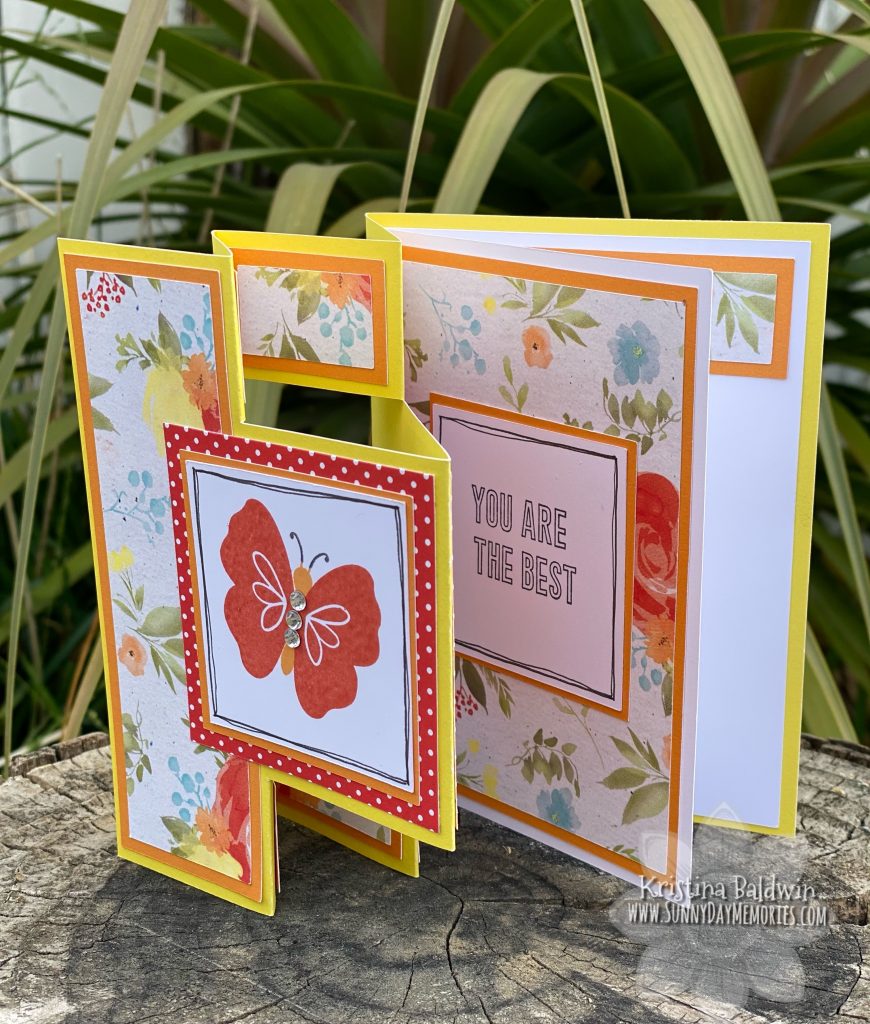 This *NEW* stamp set truly is so beautiful and versatile, too. You may remember when this stamp set was first released earlier this month, I said it wasn't just for Mother's Day. It offers so many creative options with the images contained in the set. While this Mothers are the Best Butterfly Card would be perfect for Mother's Day, it would also be perfect for a friend or co-worker, too.