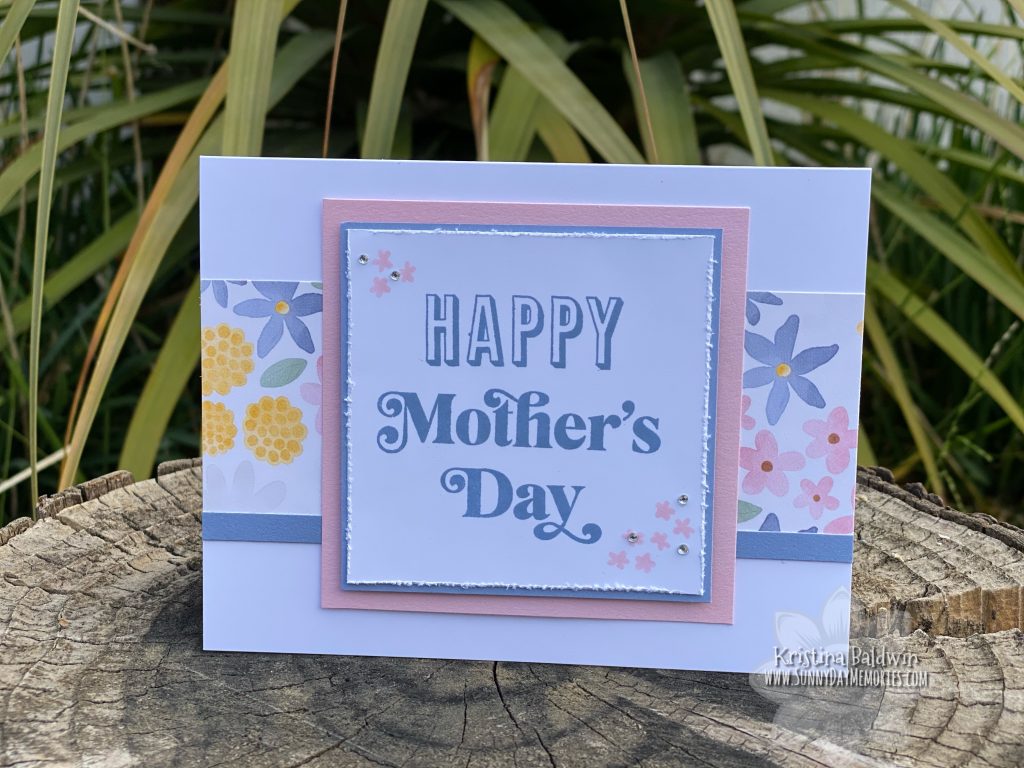 If you haven't done so in the past, why not make a handmade Mother's Day Card this year? Yesterday, I shared a gorgeous card that I created with our *NEW* Mother's Are the Best Stamp Set. And before that I had shared another lovely card created with this same set. Both of these cards used this stamp set but not specifically for a Mother's Day Card. So today I figured it made sense to share a card that uses this set AND is specifically intended for a special mom in your life.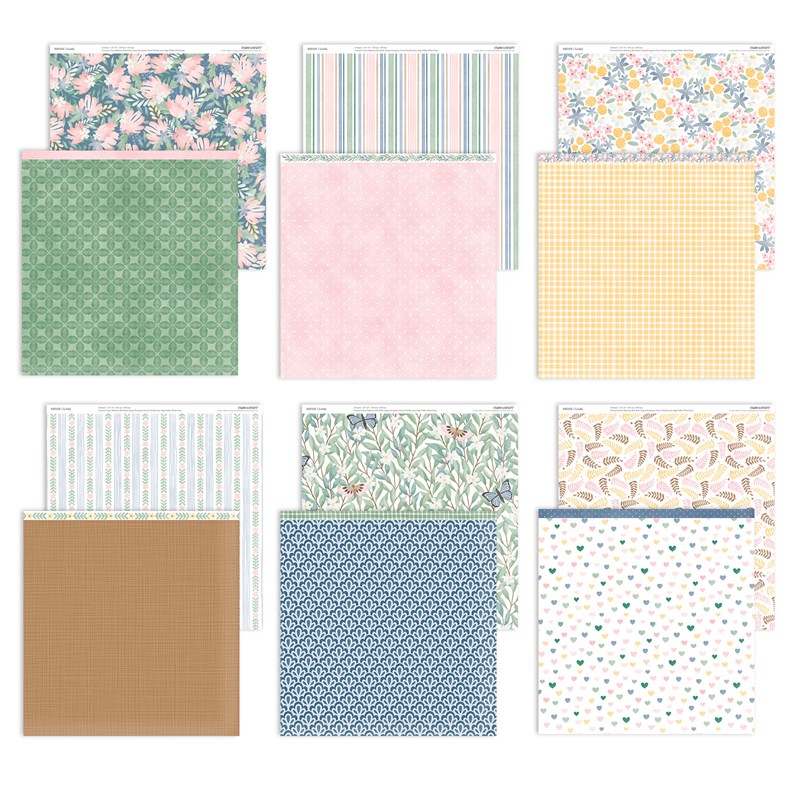 Our Lovely Paper Collection makes for a great addition to this beautiful stamp set. It's appropriately named, wouldn't you say? The Small Floral Pattern seemed like a great place to start with my card. I pulled out the Blue Belle and Ballerina colors to be the focus of my card. The card design itself is really simple but I added in a few extra touches.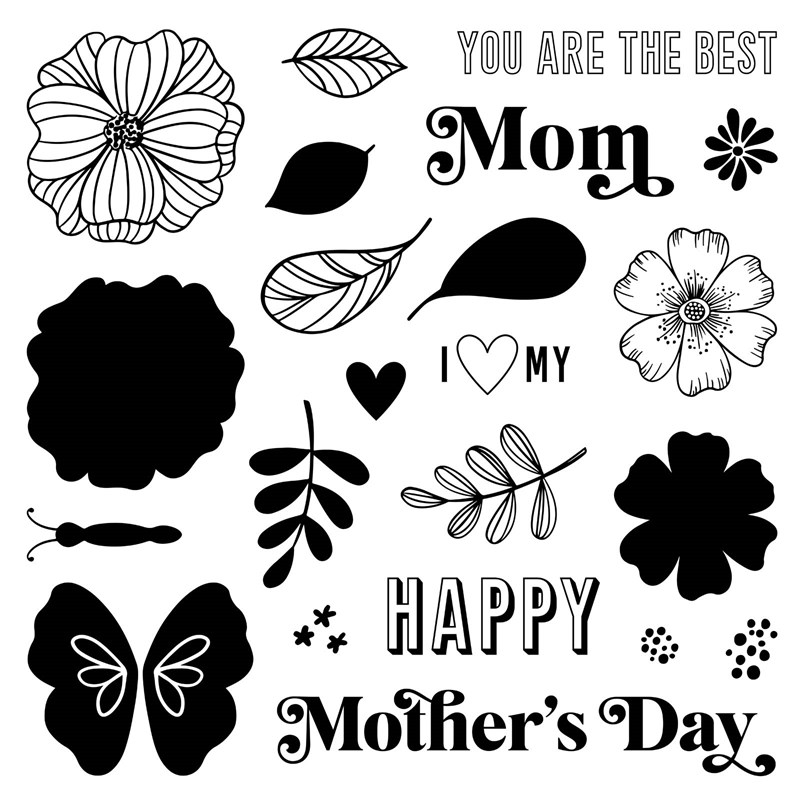 I stamped the sentiment in Blue Belle ink and added a few of the small flower images in Ballerina. Next, I scissor distressed the edges of the White Daisy Cardstock. It adds some nice texture and really draws your eye to your focal point. I finished my card by elevating the sentiment a little using Thin 3-D Foam Dots. And finally adding a few Bitty Sparkles to the small stamped flower clusters.
Receiving a card is always such a wonderful thing. You know someone was thinking of you. And when you receive a handmade card, it's extra special. You know someone was not only thinking of you, but took some extra time and care to create something just for you. Whether they used your favorite colors or a flower image they know you love, it's so much more personalized and meaningful. So whether it's for your own mom or another special mom you know, I challenge you to make a handmade Mother's Day Card or two this year.