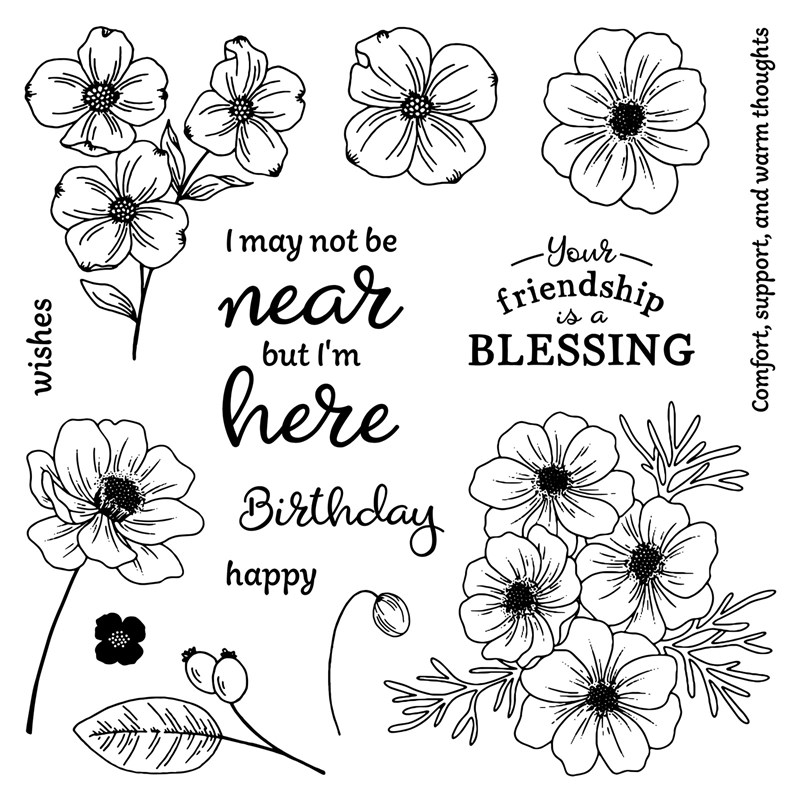 Look at how beautiful this new Friendship is a Blessing Stamp Set from Close To My Heart is. It's one of two new stamp sets that were just released as part of their Lest We Forget Special. I couldn't resist getting this set. It has all these gorgeous floral images. And can anyone really have too many floral stamp sets?! Plus, the sentiments are so lovely–as is the font used. I especially love that they separated out some of the words so that you can easily create your own custom sentiment.
The *NEW* Make It From Your Heart Volume 5 along with the Love of Color I discussed in a blog post earlier this week, made putting this card together a snap. First, I decided on using Pattern 25. It offered a great way to make my sentiment my focal point but also have a really fun background, too.
I chose to have Almond as my main color. From there I added in a touch of Peacock with the Stripe Pattern Paper from the Mix-in Paper Collection. I did tone-on-tone stamping with my Glacier Cardstock and the flower images. Such a pretty look! I love how my card turned out. I can definitely see this new Friendship is a Blessing Stamp Set as one I'll reach for over and over again!