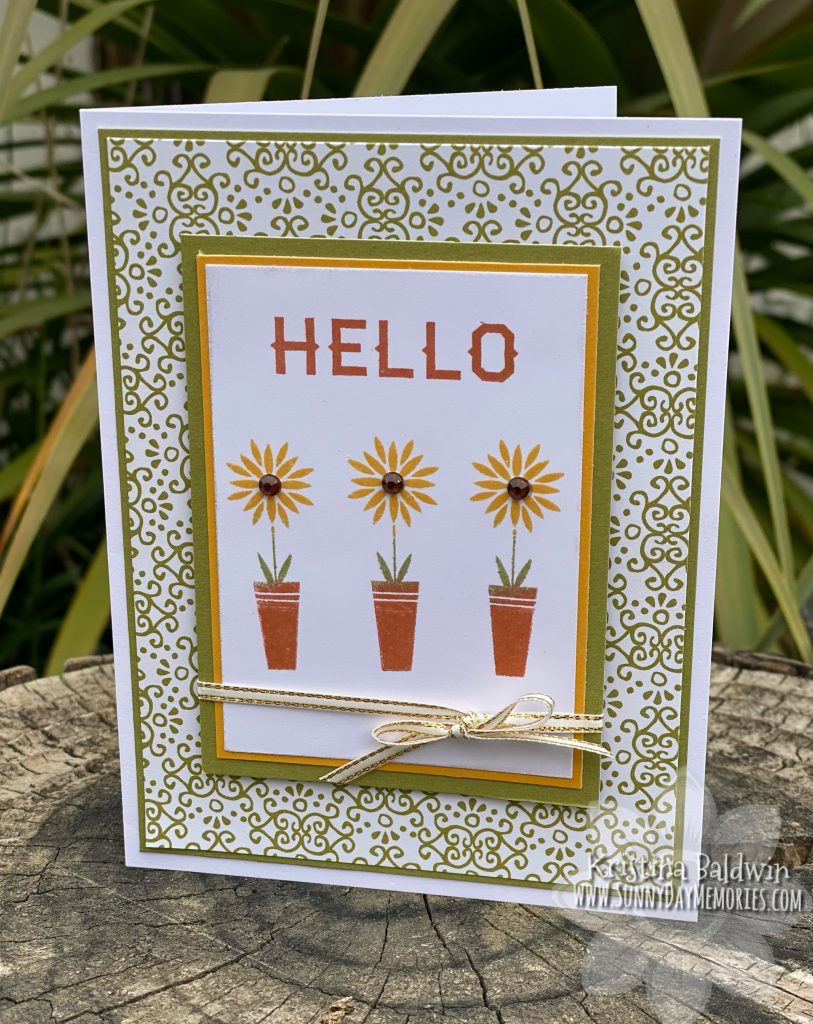 For today's Make It Monday (57th edition), I'm sharing my Scandinavian Folk Art Greetings Sunflower Card. It's another project I created with this month's Stamp of the Month. And I love it. It's so simple. It's hard to believe I was hesitant about this stamp set when I first saw it. I've been creating so many fun things with it! And the color combination I used was perfect for creating a cheerful hello sunflower card. So it's officially today's Color Challenge!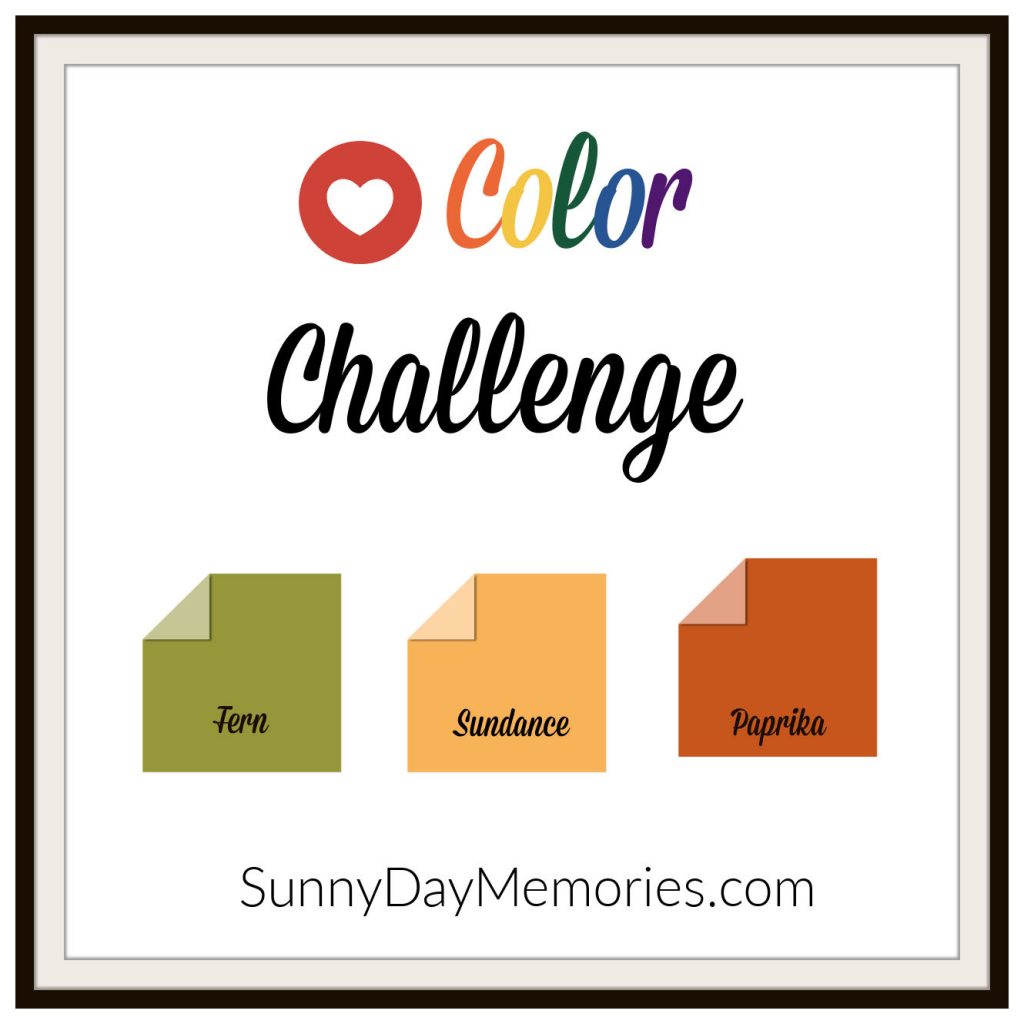 The Paprika was perfect for creating terracotta like pots. Our new Sundance color was a nice warm, rich yellow for creating a sunflower. And of course you need some green for the stem, right? Enter in Fern. Since I was using Fern for the sunflower's stem, I couldn't resist pulling in this beautiful Fern Patterned Paper from the current Mix-in Collection.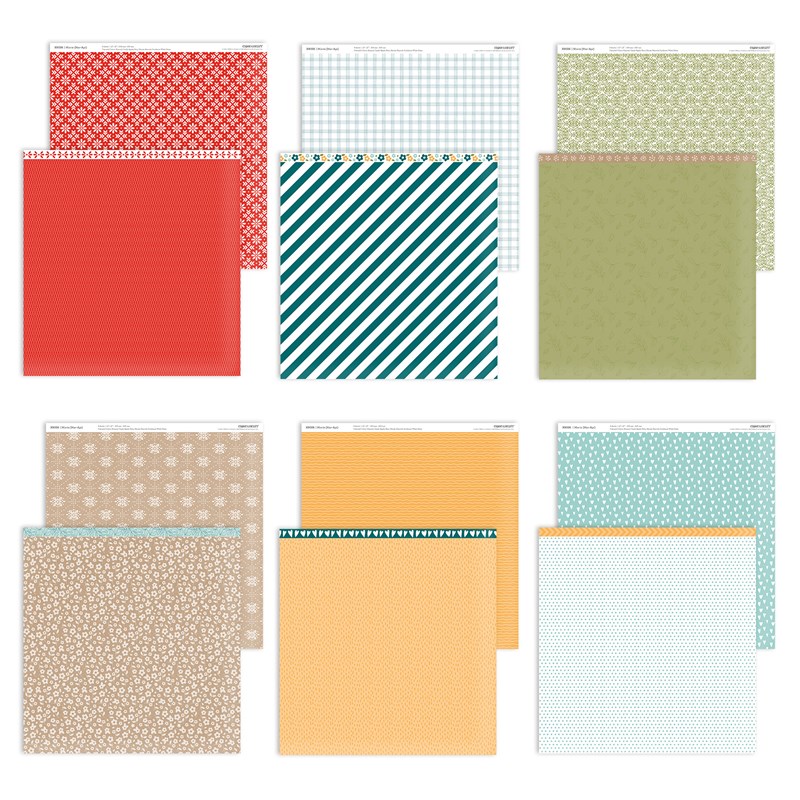 Our Mix-in Paper Collections really are such a great staple to have on hand. I must admit that for the longest time I didn't use these. I guess I didn't really see all the possibilities. Once I tried them, I was hooked. Now they are always one of my first purchases when a new catalog comes out!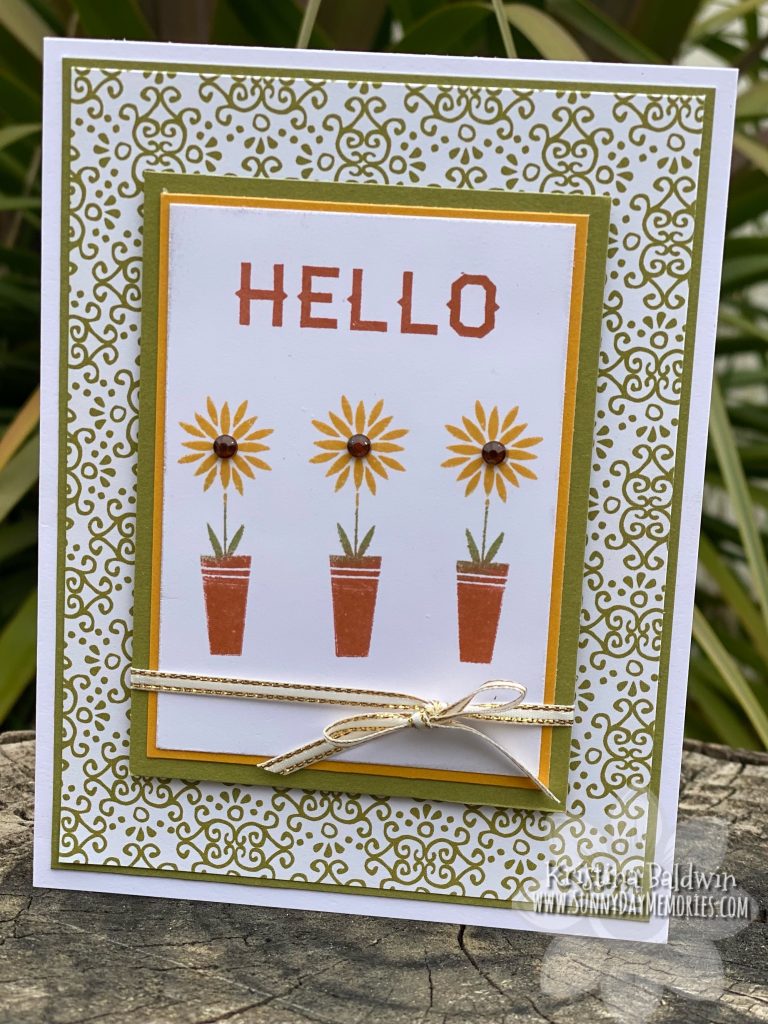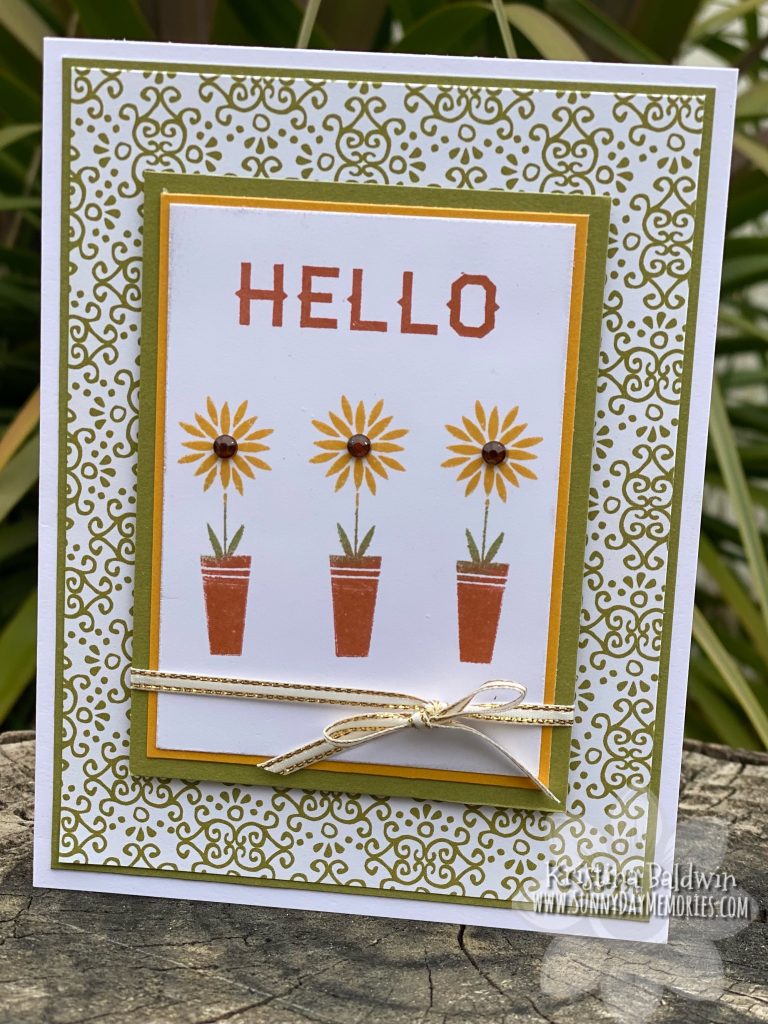 Have you tried the super easy technique of customizing our Clear Sparkles by coloring them with our Alcohol Markers? So easy. And such great results.
Are you feeling inspired to give today's Color Challenge a try? Or maybe you're feeling inspired to create with this month's Stamp of the Month? Have you seen my Box Card or my Symmetrical Stamping Thanks Card that I've made with this set? You should take a peek if you haven't seen them yet. Each one has a completely different look to it. And each time a I create a new project with this stamp set, I fall in love with it more. It should be no surprise given my love of sunflowers, that I'm smitten with today's Scandinavian Folk Art Greetings Sunflower Card!