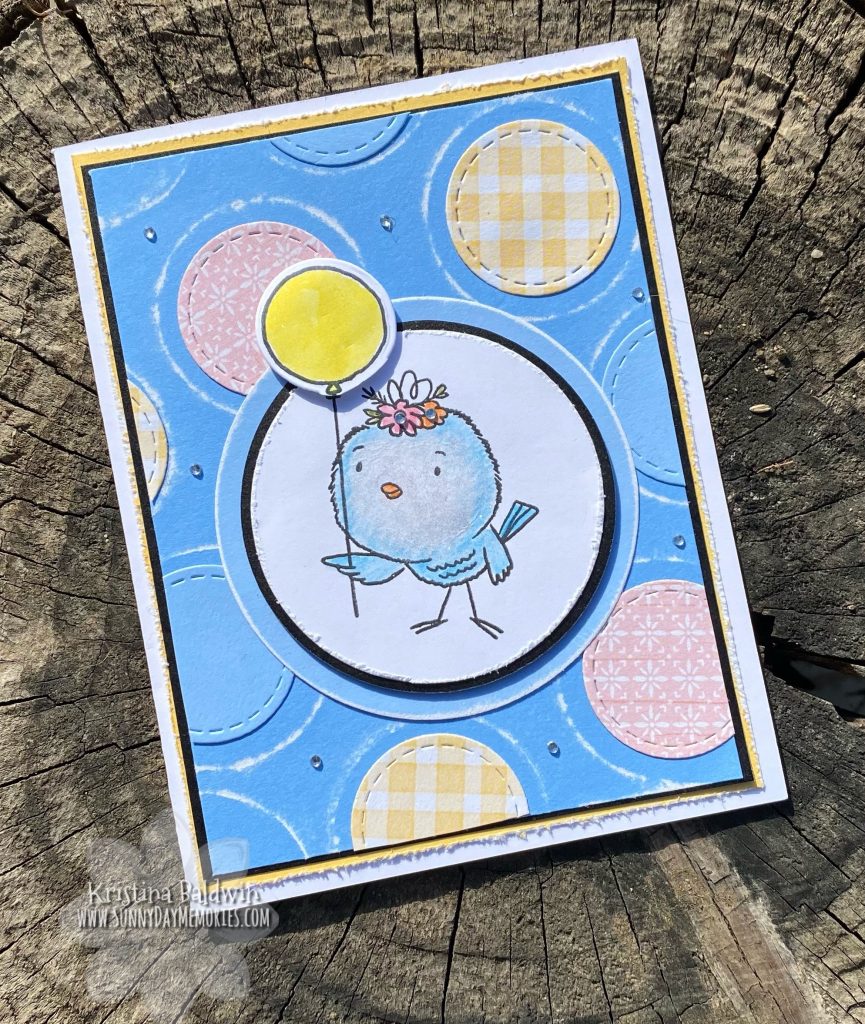 Today I'm sharing a positively adorable So Tweet Bird Handmade Card. When I first saw the *NEW* May-June Close To My Heart Catalog, I was instantly in love with this *NEW* So Tweet Stamp + Thin Cuts Set. Of course, you can also get the So Tweet Stamp Set alone without the dies. But let's be honest, these little birdies are so cute that you'll want to have the dies on hand to cut them out, too!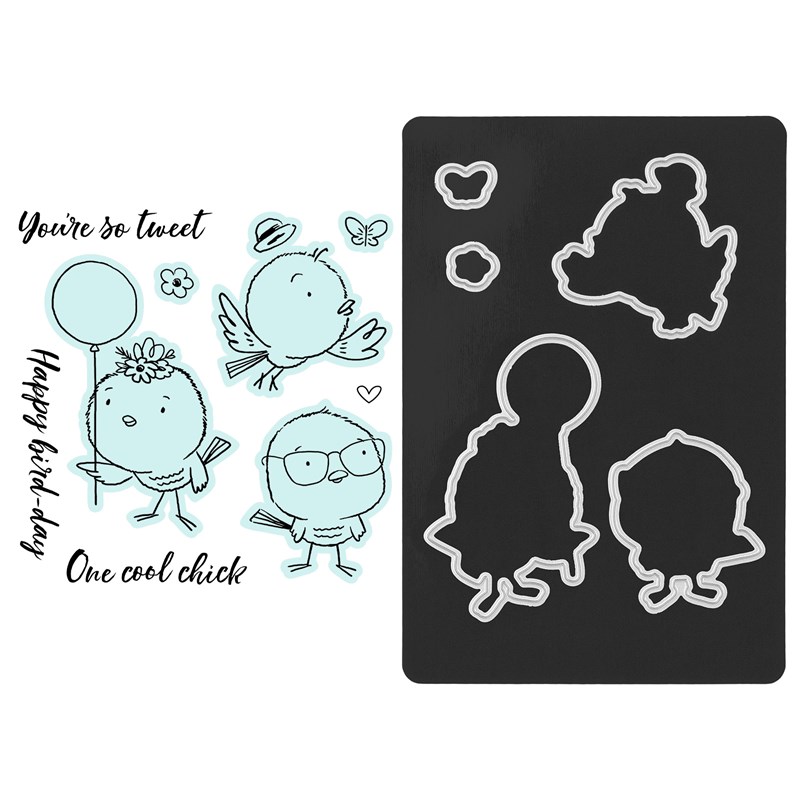 Each of these little birds have such a cute factor to them. I especially love the one with glasses. Reminds me of the Chicken Little movie that came out some time ago.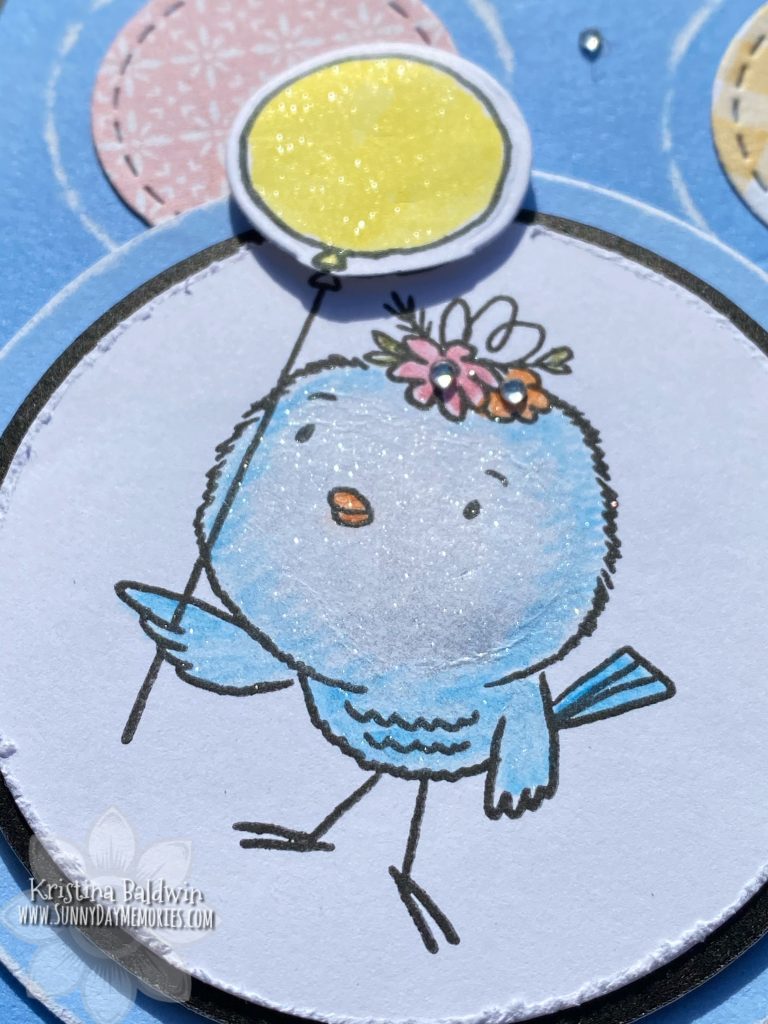 This bird seems so cheerful and happy with her flowers and holding a balloon. It was fun to embrace that cheerfulness. It was easy to do by incorporating a bunch of circles using a mix of patterned paper and cardstock. I used the Lovely Paper Collection to get the Canary Gingham Pattern. And the *NEW* Hillside Cottage Paper Collection for the Flamingo patterned circles.
The best part though was coloring in the bird. I used our Watercolor Pencils. To smooth out the lines/strokes from the coloring, I painted over it all with our Clear Shimmer Brush. If you haven't tried this before, you definitely should! It's like magic how easily it smooths out the colors. And it adds a lovely shimmery effect, too. Since I was already bringing the beauty of our Shimmer Brushes, I colored in her balloon with our Lemonade Shimmer Brush.
You also notice that I took advantage of the beauty of our white core cardstock by doing some sanding as well as scissor distressing. It adds some nice texture to the card. Plus, it helps accent all the circles. I'll definitely be sharing a lot more projects with this darling set. And I think it's safe to say that this So Tweet Bird handmade card turned out as cheerful as I had hoped it would.