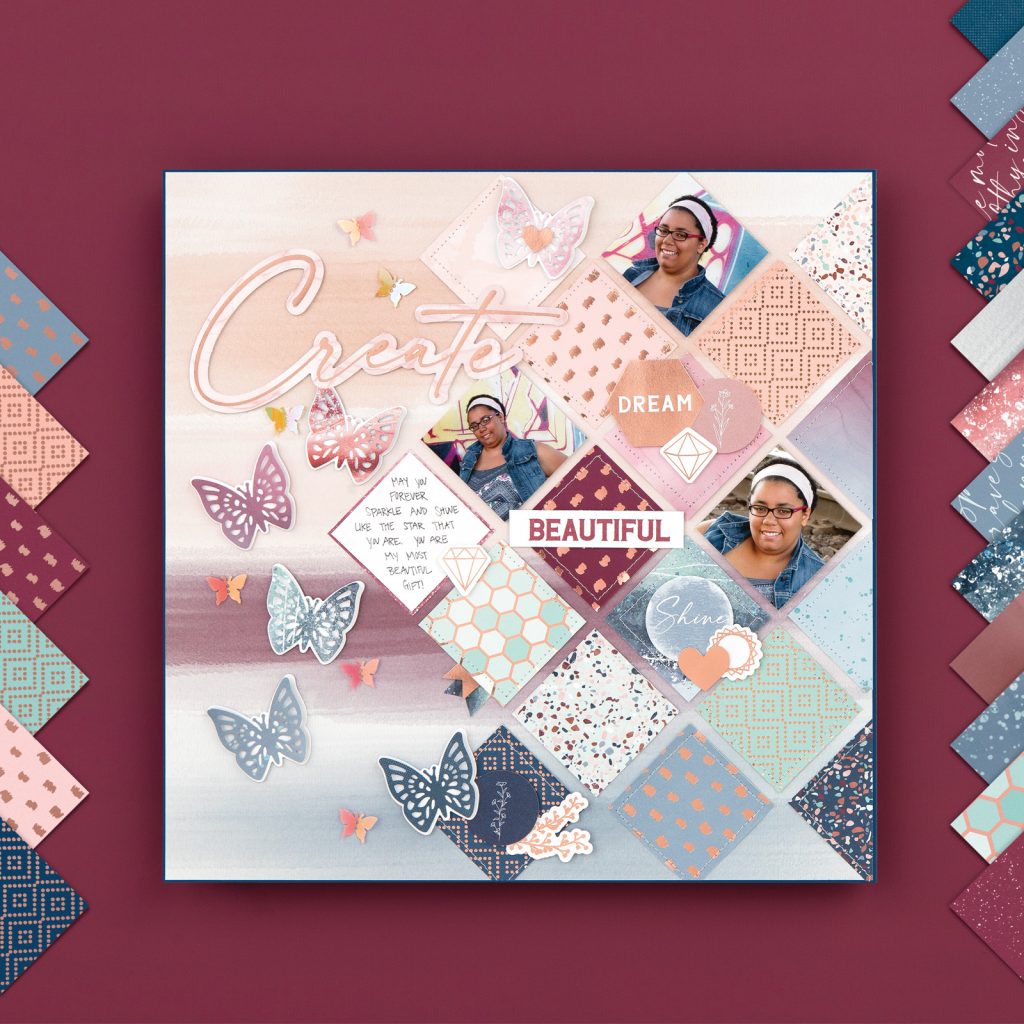 To celebrate National Scrapbook Month, Close To My Heart has shared a You Are Enough FREE scrapbook pattern. First off, the You Are Enough products are a beautiful collection. Secondly, a FREE scrapbook pattern–how can you go wrong?! So that you don't miss out, I'm sharing it all with you here.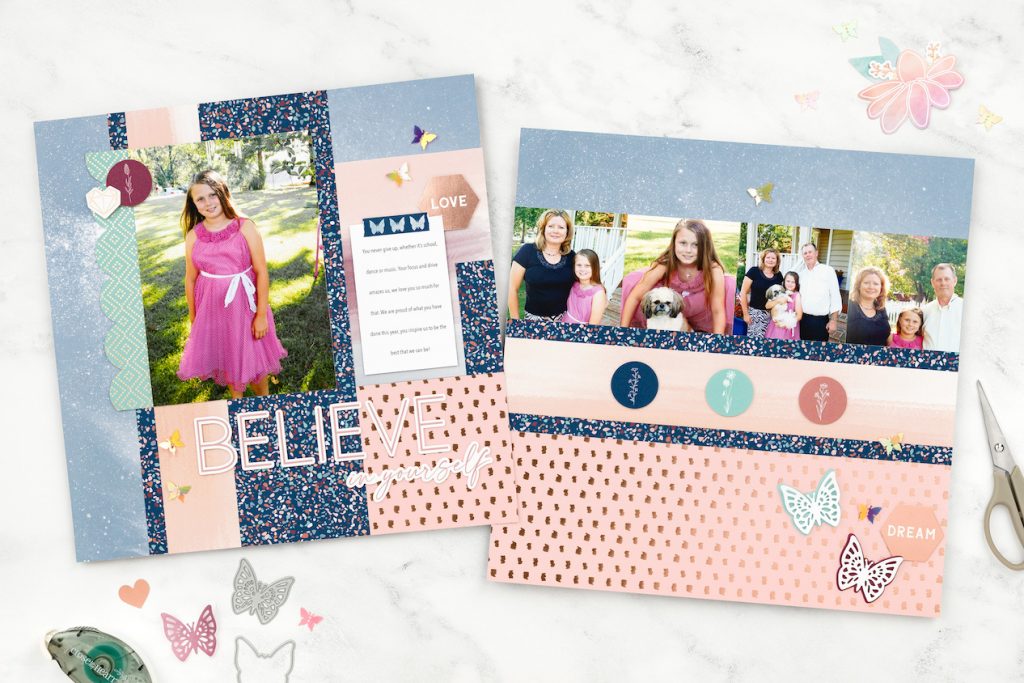 Our National Scrapbooking Month celebrations are in full swing around these parts, and what better way to get everyone to join in the festivities than with a free downloadable scrapbook pattern, complete with cutting diagrams and all!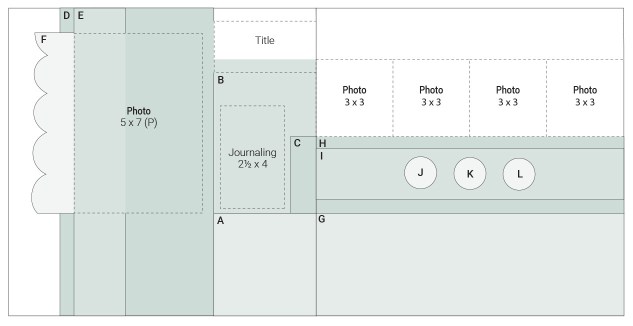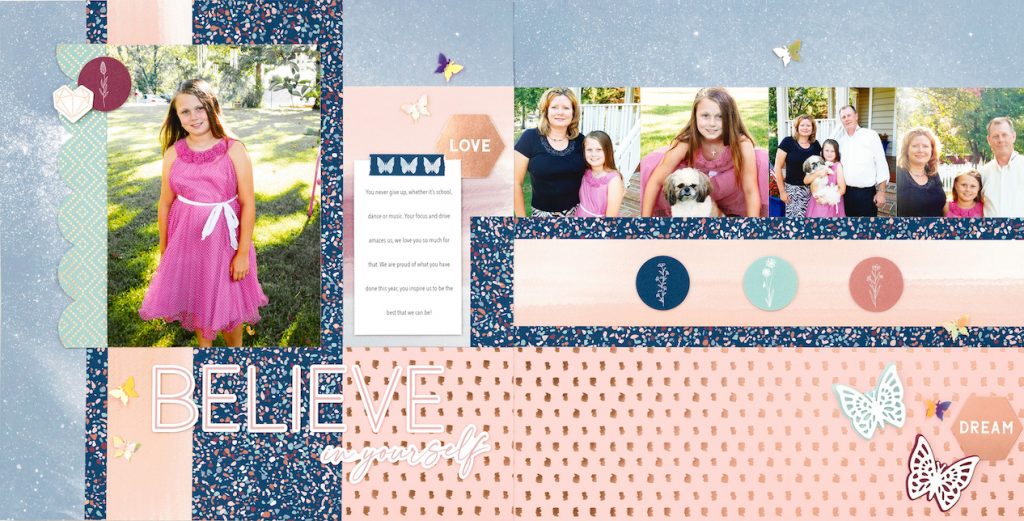 Making its original debut with the Daydream Workshops On the Go®, we paired this timeless 12″ x 12″ pattern with our gorgeous You Are Enough collection!
The You Are Enough collection is a celebration of life and all of its perfect imperfections. "You are enough" does not mean that you are or have to be everything. You don't have to be perfect, just be who you were designed and made to be. Our You Are Enough collection features beautiful stone designs with stunning rose gold accents and a gorgeous sticker sheet full of positive affirmations, enabling incredible artwork that celebrates everything that life has to offer!
Along with providing products that you will consume and not just collect, we also pride ourselves in being the "let me show you how®" memory-keeping company, and in providing the most comprehensive scrapbooking and cardmaking patterns. When you download the Daydream scrapbooking pattern, you will find that it also comes with cutting diagrams, making it even easier to create these pages from any of your favorite papers and embellishments, not just what we are showing you here. All of our patterns lend themselves to any memories that are special enough to preserve.
Download this free scrapbook pattern below and let us show you just how easy scrapbooking can be!
For even more timeless scrapbook patterns, check out our Make It from Your Heart™ pattern books! If you love the free scrapbook patterns we share on the blog, you're sure to be blown away by the patterns and inspirational artwork in all of our how-to books.
Are you feeling inspired to create your own layout now? It's true that these wonderful layout designs lend themselves to any papers and accessories you have on hand. You could use the same design over and over simply changing out the papers you use for a new look. This You Are Enough free scrapbook pattern is definitely a keeper!