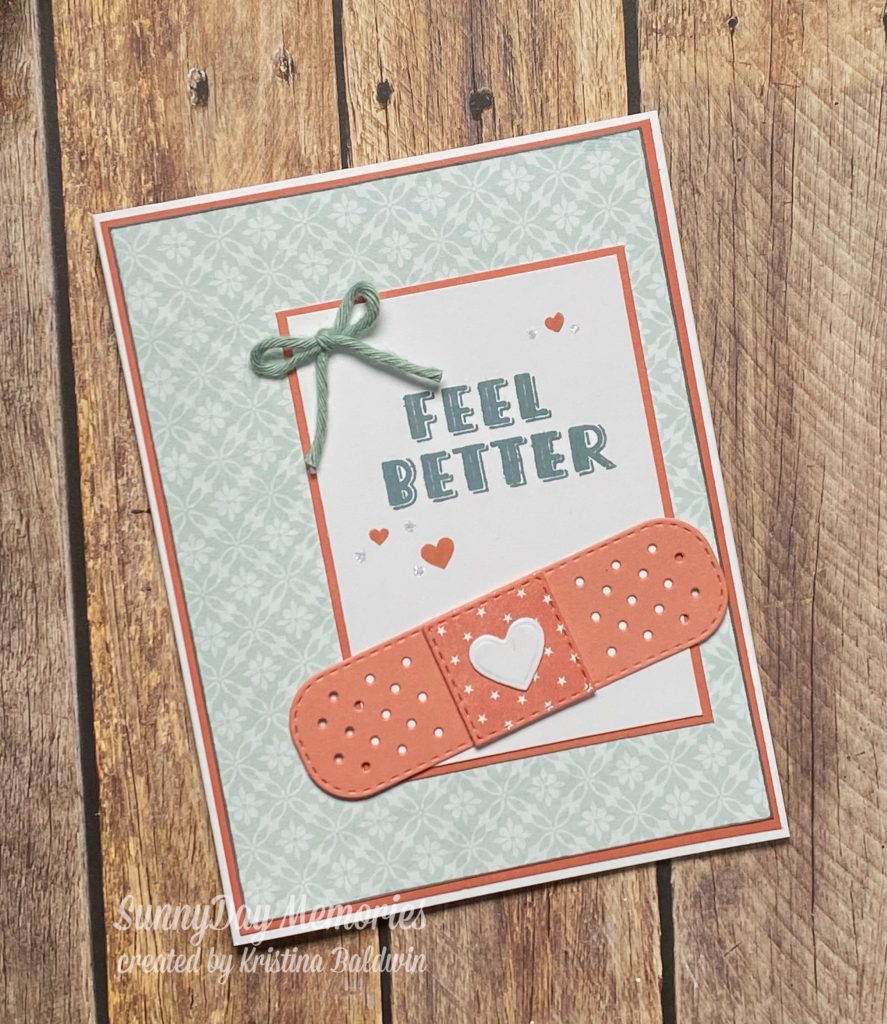 Today I have the perfect Feel Better Card to share with you. With the release of the *NEW* Apr-Jun Close To My Heart Catalog, there are so many wonderful products available.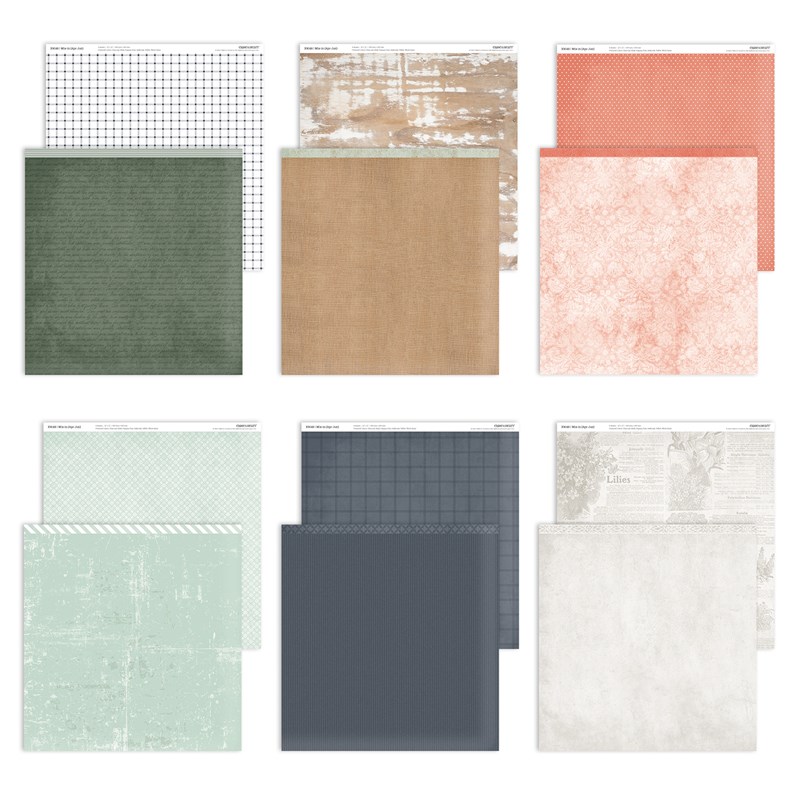 If you've never taken notice of the Mix-in Paper Collections offered with each new catalog, you are missing out! These paper collections have definitely become one of my favorites. I immediately loved the calming & soothing feel to the Apr-Jun Mix-in Paper Collection.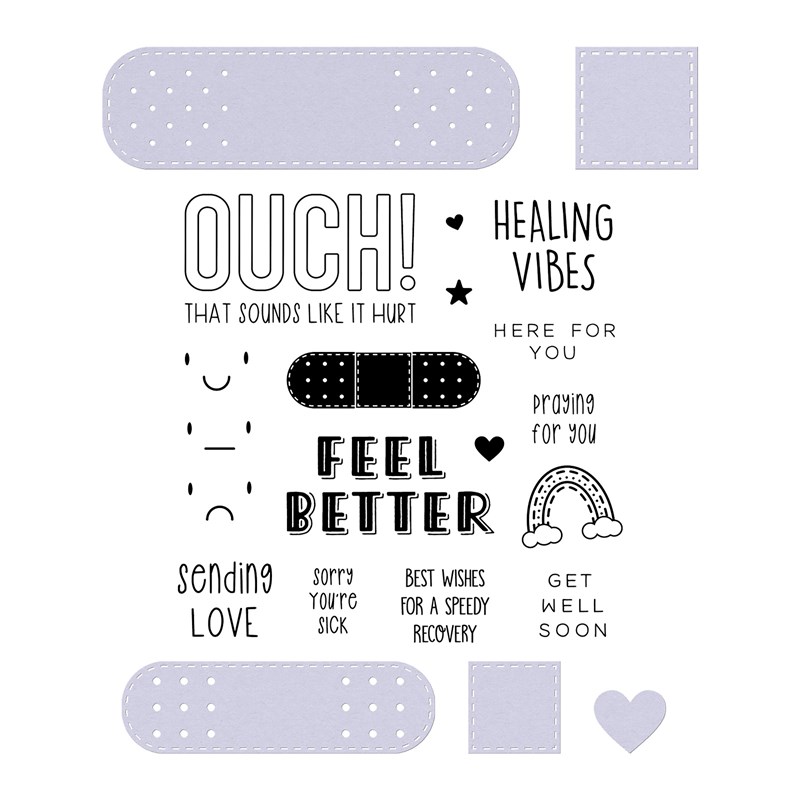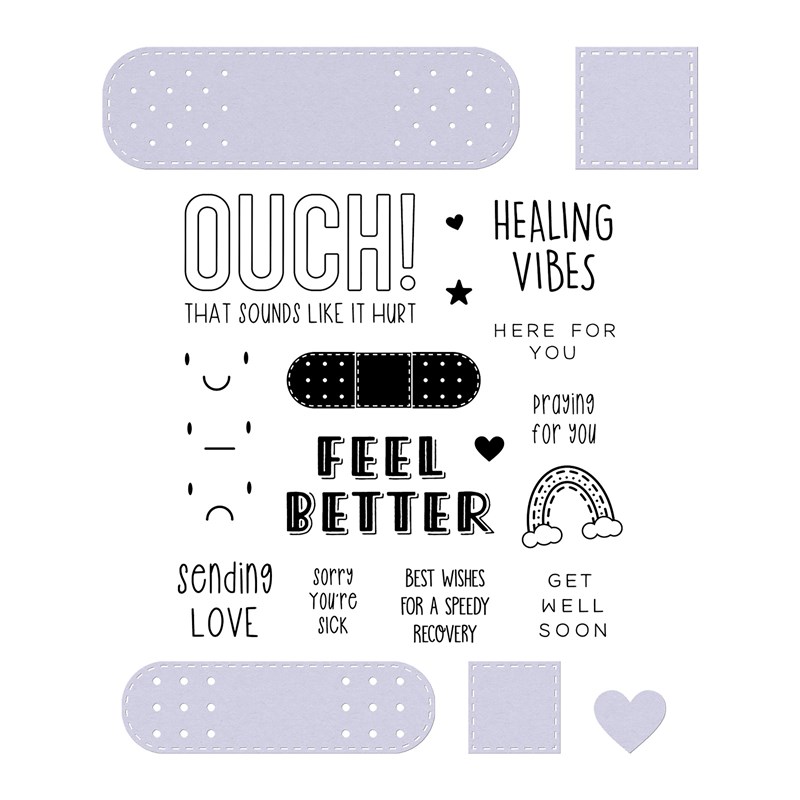 The Mix-in Papers seemed perfect to pair with the *NEW* Sounds Like It Hurt Stamp + Thin Cuts. You can also get this set without the dies. But honestly–why would you not want these adorable band-aid dies?? They are so cute!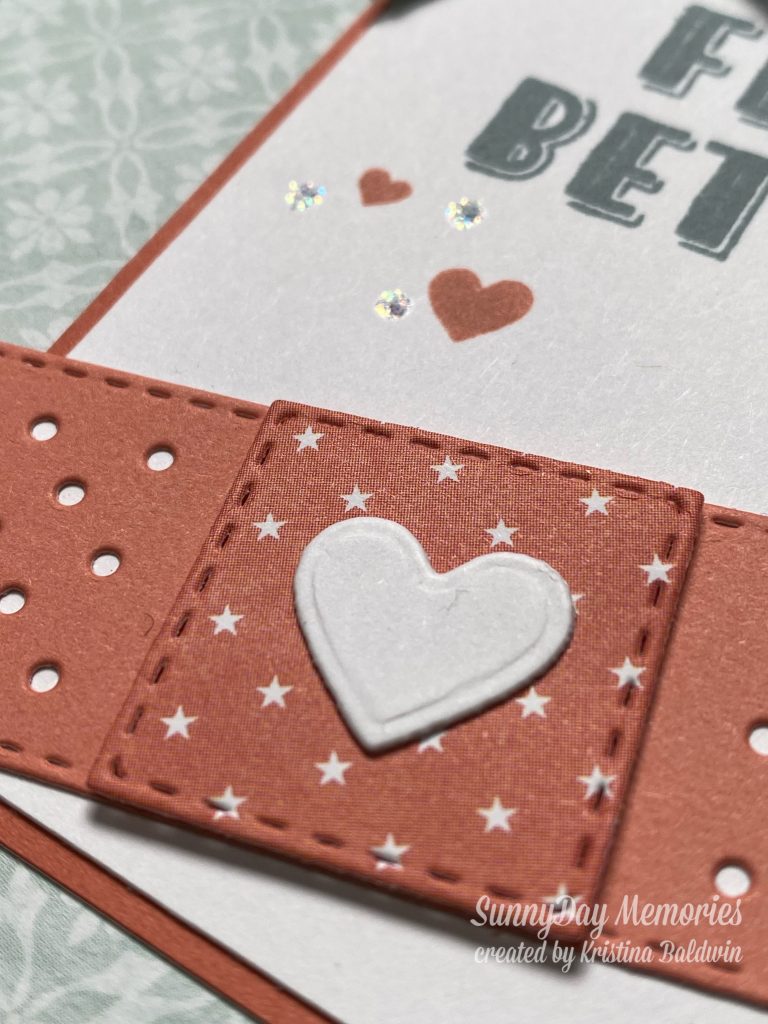 I love that the band-aid dies come with separate pieces so you can build the band-aid as you like. Instead of keeping it all solid cardstock, I cut out the Star Pattern from the Mix-in Collection for the center square of the band-aid. At first glance, it appears as though they are just dots, like the rest of the bandage. But when you look closer you see the fun pattern better.
Combining these two products together was the perfect choice. I love how the card turned out. And truthfully, I think you could create the perfect feel better card every time when you use the Sounds Like It Hurt Stamp Set.