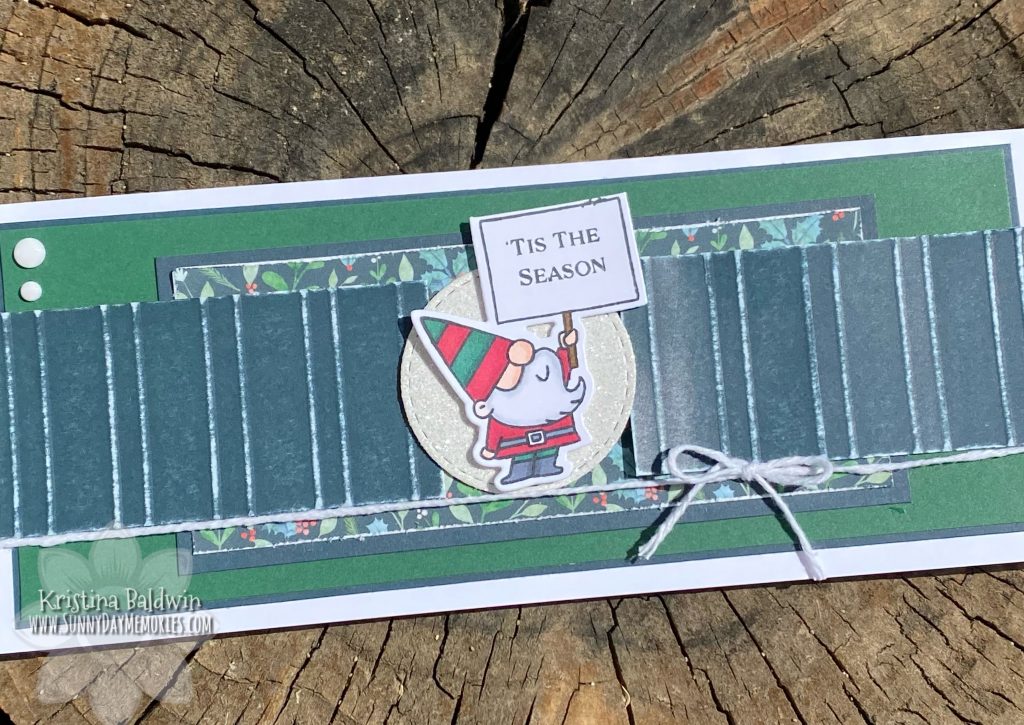 For this week's Make It Monday (80th edition), I'm sharing this darling 'Tis the Season Slimline Card. This card actually inspired my Mystery Stamping Challenge over on my SunnyDay Memories Facebook Page. It was an impromptu challenge in honor of World Cardmaking Day on Saturday. Did you celebrate by making a card or two?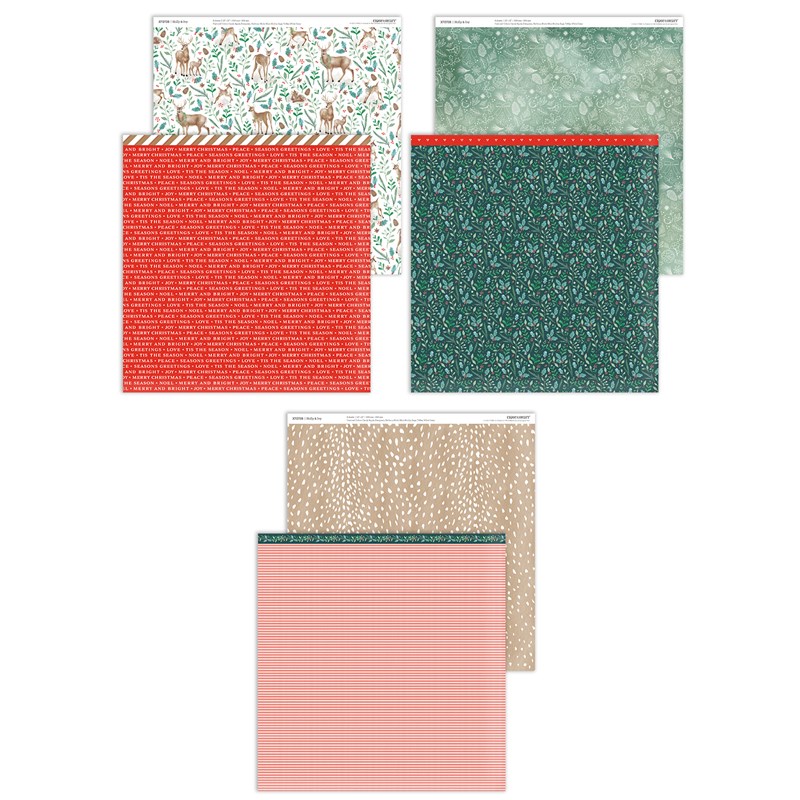 This card was a lot of fun to create. I especially love the strong presence of Harbour. Harbour is definitely my favorite *NEW* color that Close To My Heart just released last month. I've been using it so much. It worked perfectly to focus on this color by using the Holly Pattern Paper in the Holly & Ivy Paper Collection.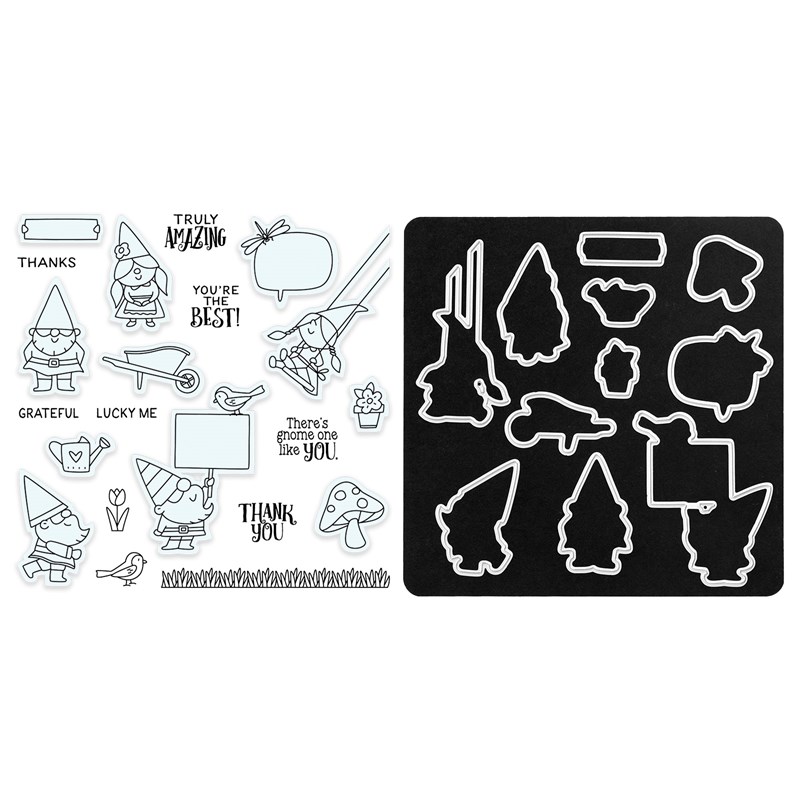 I've also been in love with the Mini Garden Gnomes Stamp + Thin Cuts that was released in celebration of National Stamping Month. This stamp set, along with the other 3 sets released in celebration, are only available through the end of the month. So if you love them–get them before they're gone!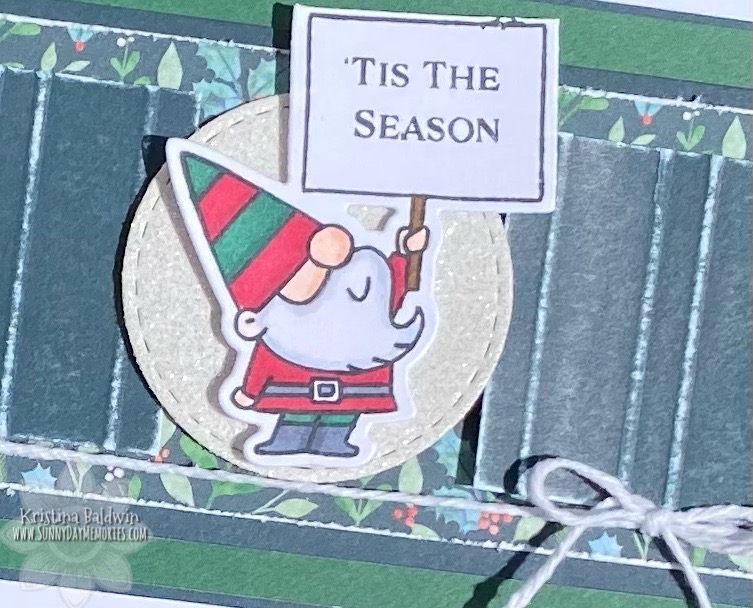 While all the sets are fabulous, this gnome set has been so fun to play with. I loved turning the traditional garden gnome into a little Christmas elf for my card. And my daughter took the swinging gnome and created a Halloween card where the gnome was Wednesday from the Addams Family. Love it when you can stretch your supplies and use them beyond the face value of what they are.
Want to start creating for Make It Monday? You can go check out the clues from Saturday and create your own 'Tis the Season Slimline Card or any Slimline Card you wish!