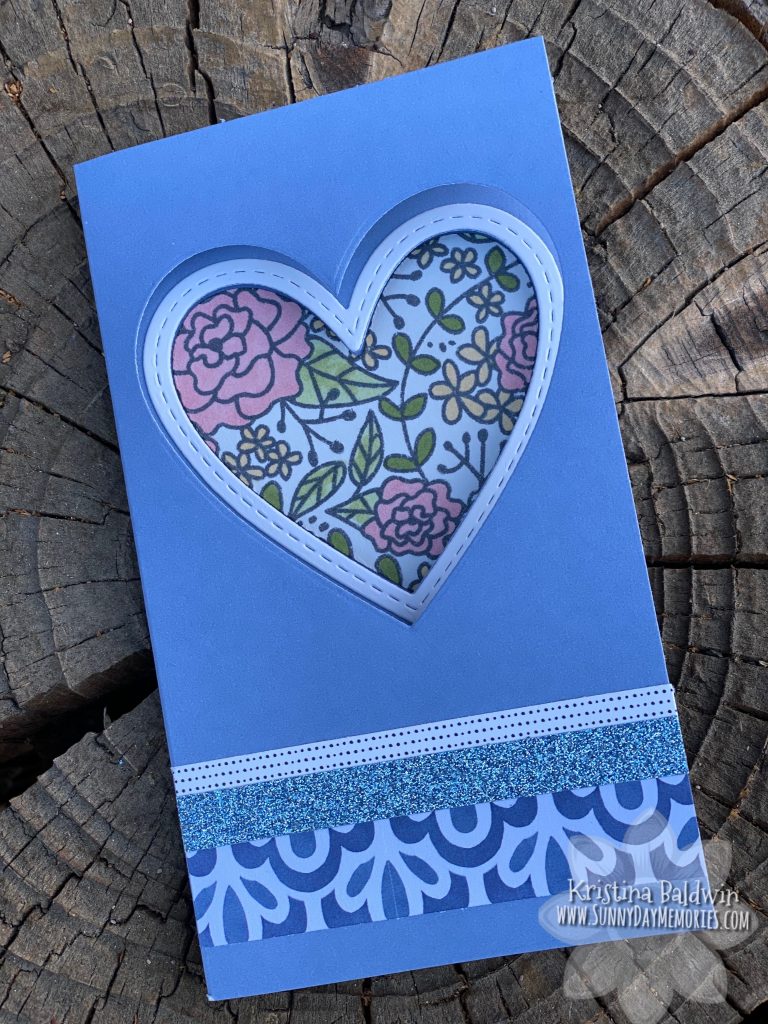 Today's With All My Love Card is created with Close To My Heart's October Stamp of the Month. It's hard to believe that there are only a couple of days left to get this exclusive stamp set! I created this modified Slimline Card for my Technique Time Class this month. The beautiful big floral heart image in the With All My Love Stamp Set was perfect for the focal point of this card.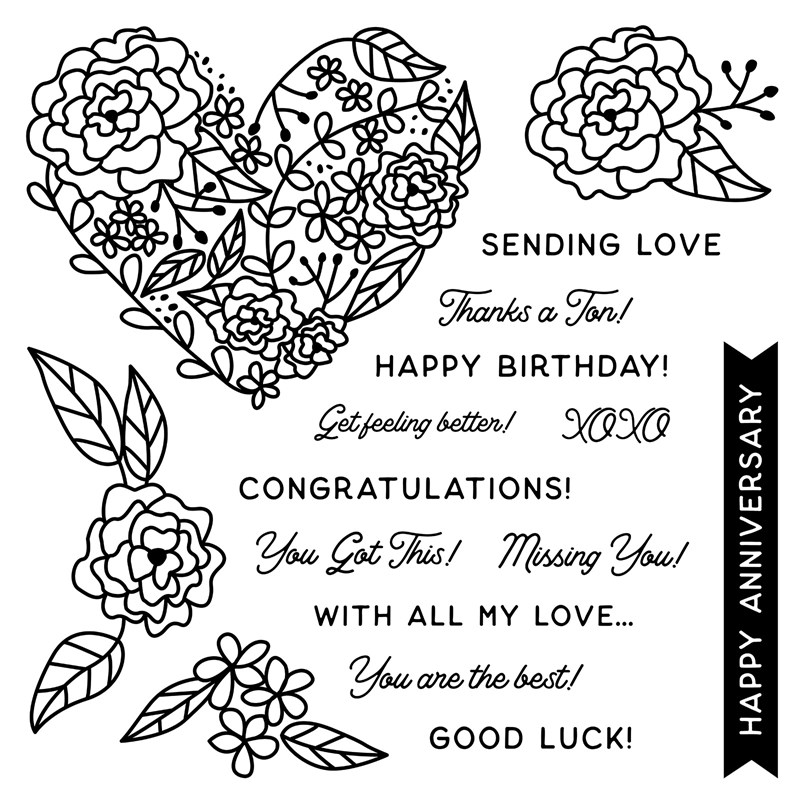 I used our *NEW* Heart Shaker Window Thin Cuts to create this fun Tri-fold Card.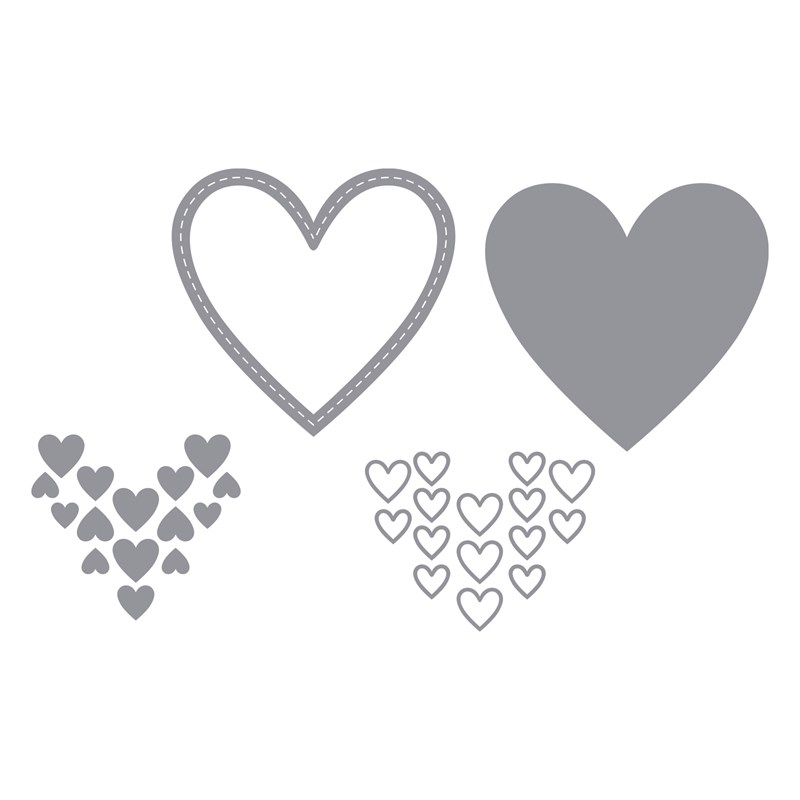 I always love being able to use a product in multiple ways. Instead of creating a Shaker Card as these dies were designed, I used the different elements to create this fun effect as you open the card. The hearts all line up beautifully as you look at the front of the card and continue to open each flap.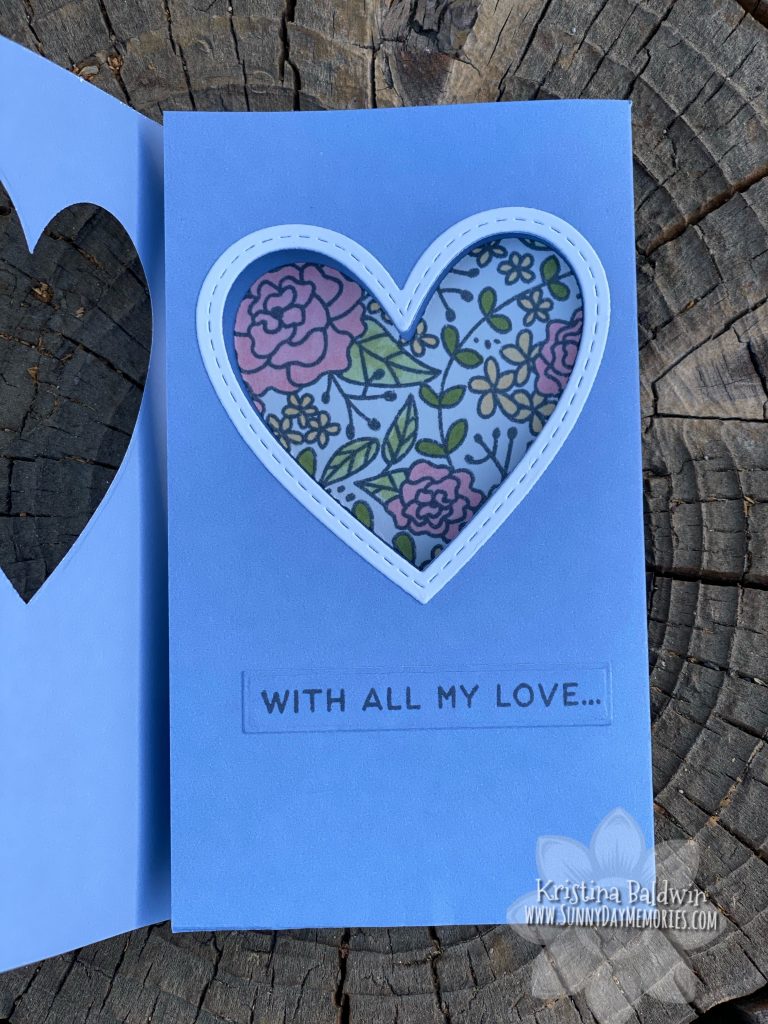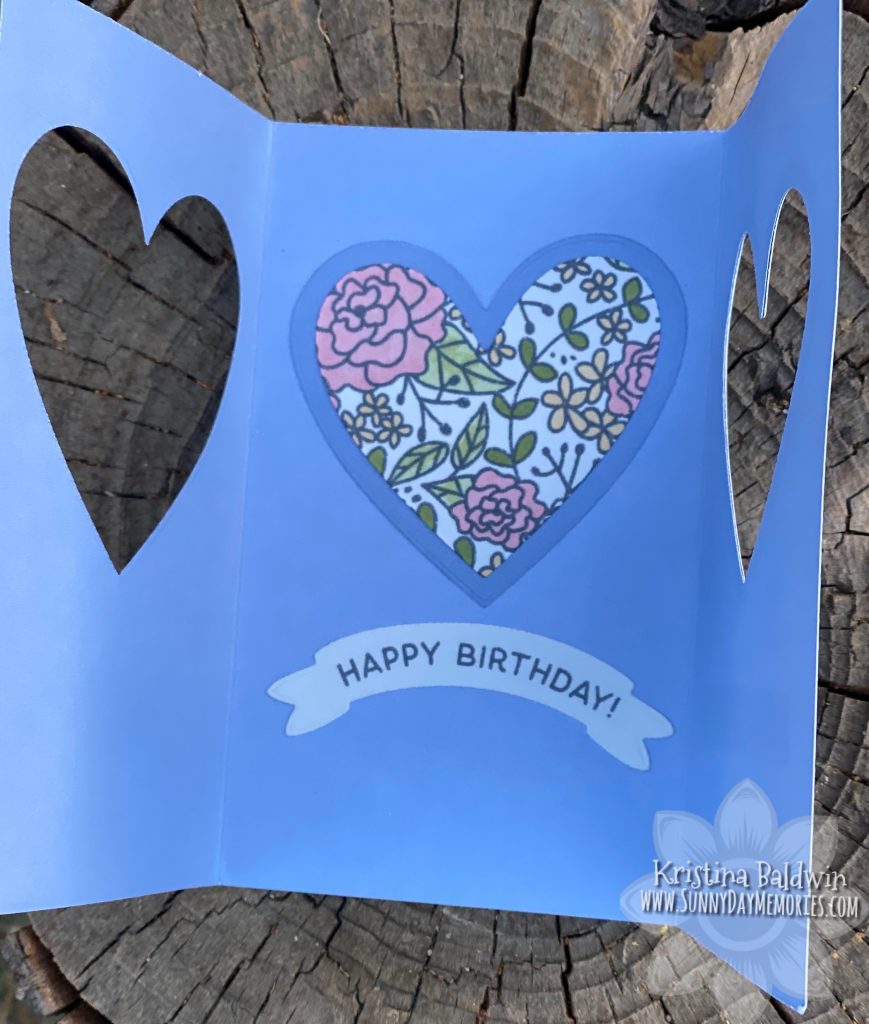 The card design concept all began with that floral heart as the focal point. From there I knew I wanted to use the dies to accent that look. I kept the color scheme pretty neutral to allow for coloring in the floral heart with any colors desired. The bulk of the card is created with our Color of the Year, Blue Belle (so pretty!) I also added in a small amount of Linen instead of using White Daisy. It seemed more subdued and in line with what I was trying to achieve.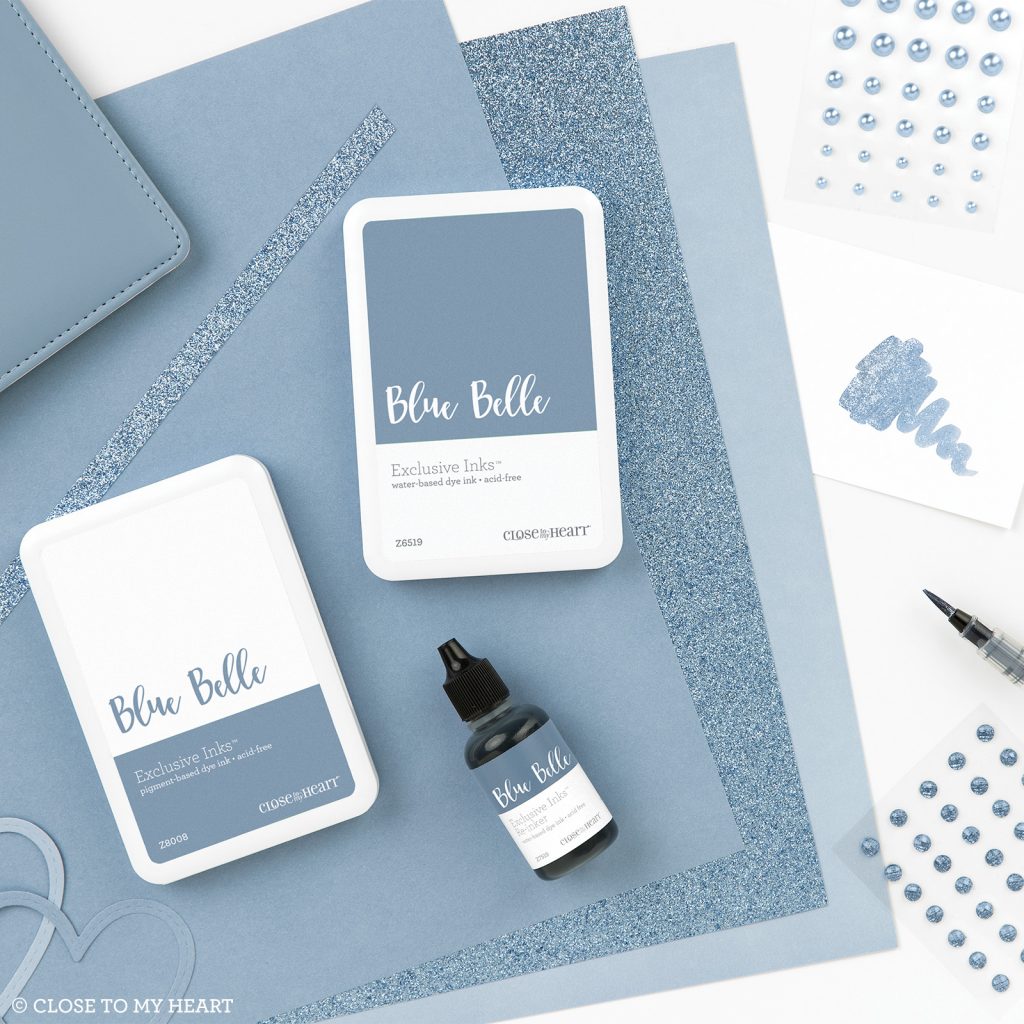 So if you love this stamp set, be sure to grab it soon! We're quickly approaching the end of the month. As always you can get it for only $5 with a $50 purchase. But better than that, you can get it FREE when you become a VIP Customer! That's right, FREE! You can learn more HERE.
I hope you've found a little inspiration today with the October Stamp of the Month. I loved the way my With All My Love Card turned out and hope you do, too.