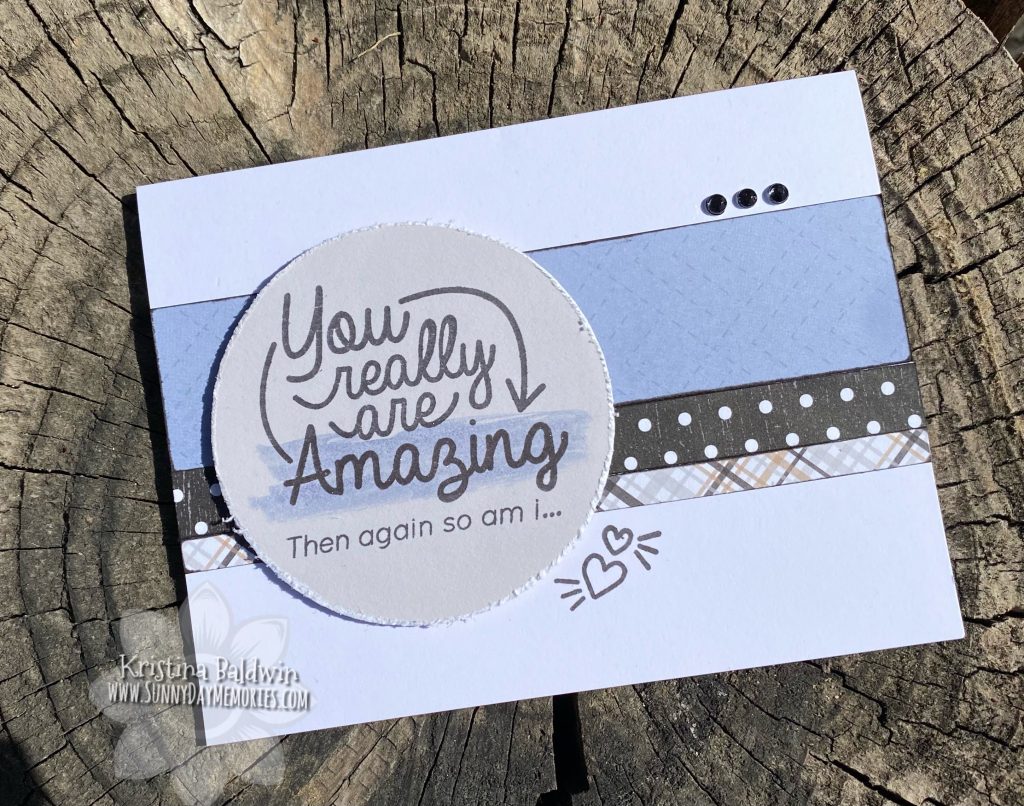 Need to send a card to say you really are amazing to someone? Why not add a little humor to it with the Cheerful Humor Stamp Set? I've been loving this set so much! I've paired it with the exclusive patterned papers that came in the kit. But I've also used it with the National Scrapbooking Month, You Are Enough Collection, for a beautiful No Card Can Make This Better card.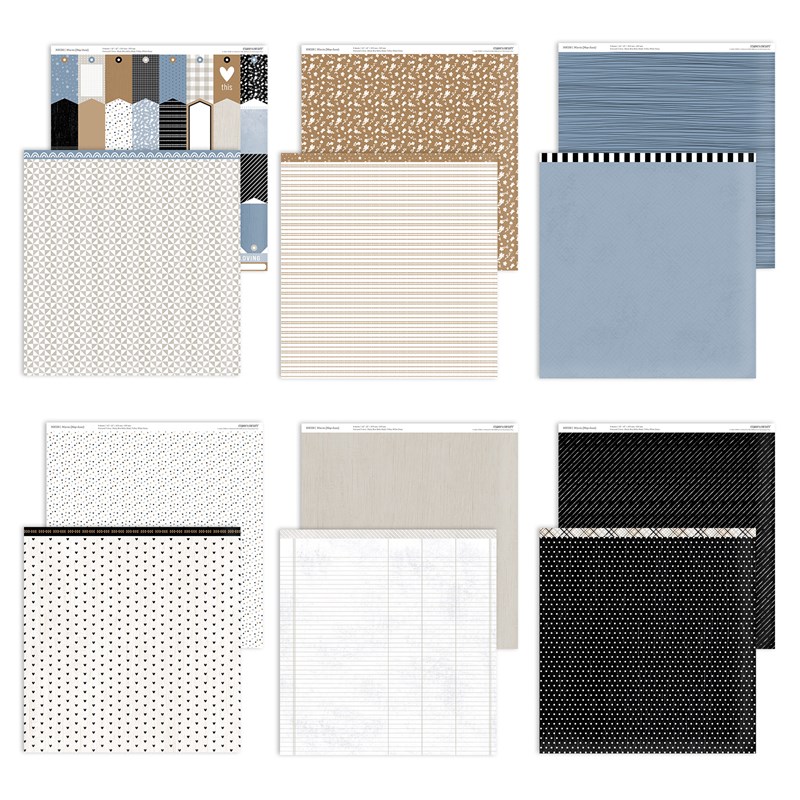 For today's card, I used the current Mix-in Paper Pack. It's a great assortment of patterns in very neutral tones. So basically they work with almost anything! How great is that?
I kept the card design super simple. But I also added in a couple of quick & easy techniques to it. First off, you might have noticed that I've distressed the edges of the sentiment focal point. It's such an awesome benefit to having white-core cardstock. You can add a little more depth and texture so quick and easy. I also highlighted the word amazing by adding a little of our Blue Belle Shimmer Brush. We have over 2 dozen colors in these Shimmer Brushes. They make a great alternative for coloring images. But they also are a great way to spotlight something, too. And lets not forget how pretty they are!
I also used our Black Alcohol Marker to color in some Clear Sparkles to use as embellishements to the card. It's so fun to create custom bling simply by using alcohol markers to color in clear or lightly colored embellishments.
The final detail that I added–which is very subtle–is that I swiped the edges of the patterened papers with my Black Stamp Pad. It helped add more definition to the pieces as well as make the card pop more.
The playful humor in the sentiments from the Cheerful Humor Stamp Set really are fun to create with. It makes it easy to send a card that's a little bit different from the norm. We can all use a little chuckle now and then, right? So next time you need a card to say you really are amazing to someone, I suggest the Cheerful Humor Stamp Set!