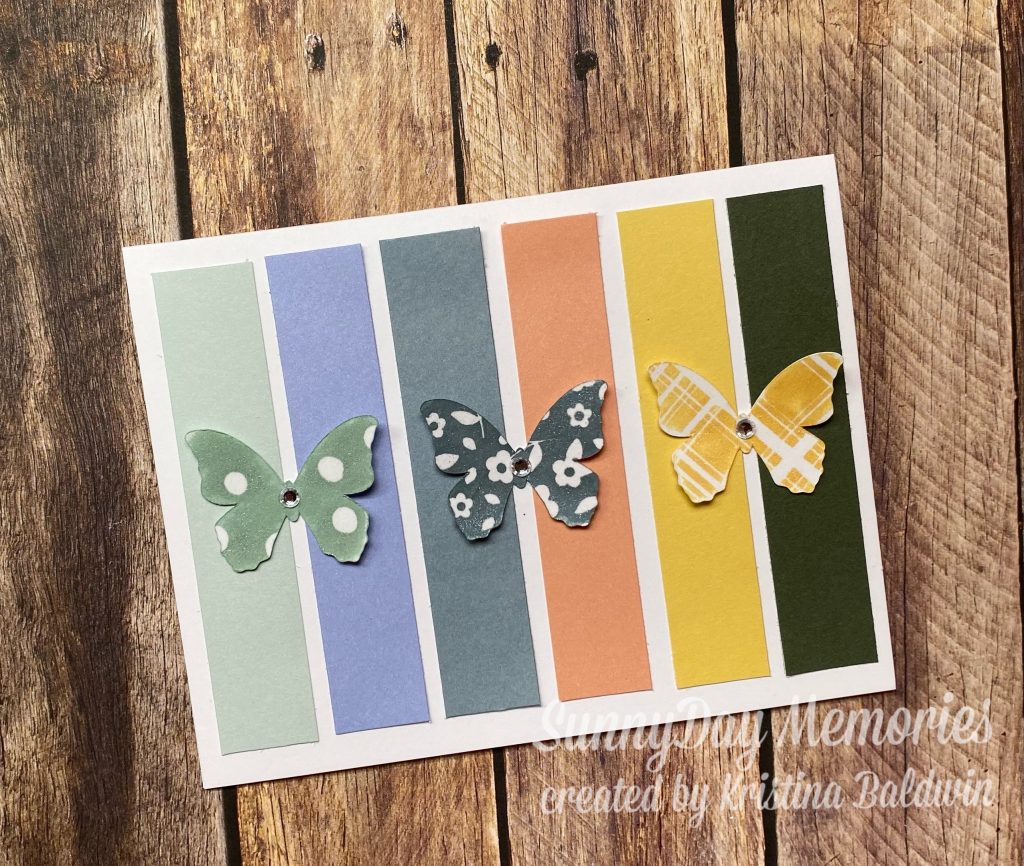 I recently mailed out kits for my VIPs to create this Butterfly Card with New CTMH Colors. My vision was for them to get to see and use all of the *NEW* colors released by Close To My Heart in the 2022-2023 Core Catalog.
In my blog post yesterday, I shared a card that contained 3 of the 6 new colors for this year. This card contains all 6 of them! From left to right–Seabrook, Periwinkle, Mist, Melon (the Color of the Year), Honey Butter and Pine.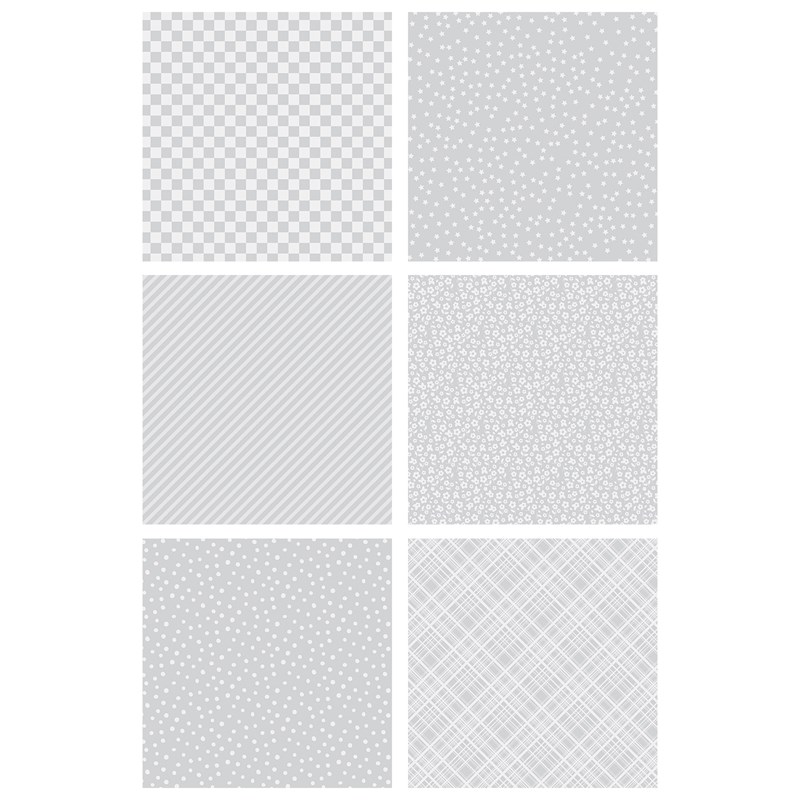 In addition to getting to see the new colors in person, I wanted to them to also get to play with one of my favorite new products–Irresistibles Cardstock. If you've used CTMH products for some time, you might remember we had some chipboard similar to this years ago. I loved it then and I love it even more now in the cardstock form (and there are stickers, too!) Simply rub ink, watercolor paints, markers or whatnot over these awesome products and like magic, the glossy pattern shows through. It feels a little magical actually!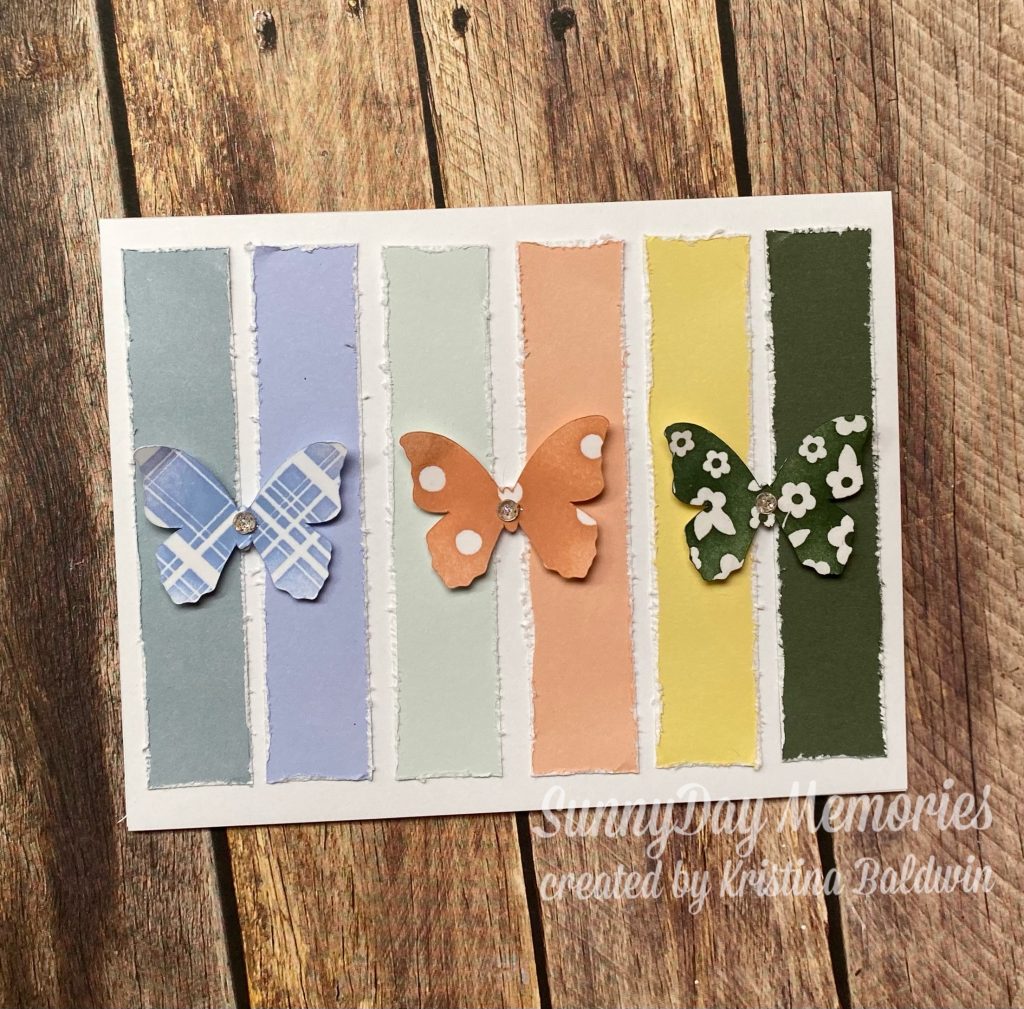 Using the exact same pieces I wanted to show how you could change up the card a little. I used the Light Shade of each cardstock strip. Plus, I used the Scissor Distress Technique to add a little extra texture to the card. And I added a little bit of Glisten Stickles to each of the Clear Sparkles to help them pick up all the colors in the cardstock strips.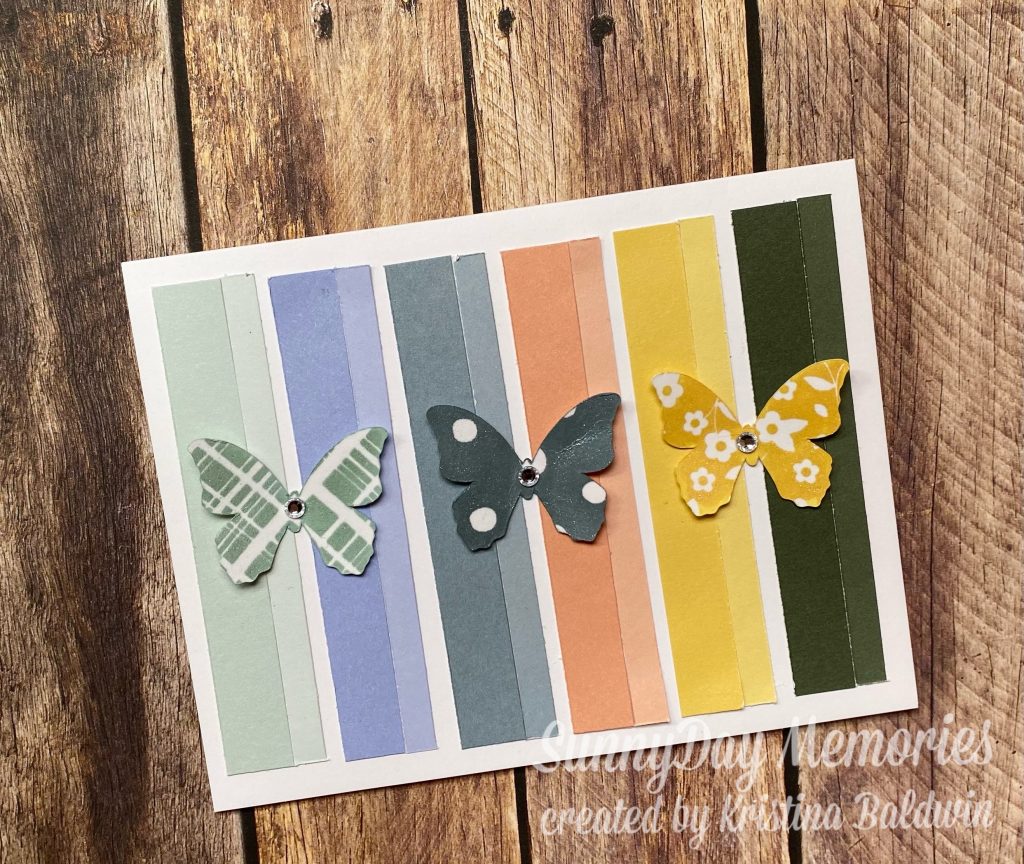 Finally, I wanted to show one more way you could achieve another look while still using the same supplies. Since our cardstock is all two-toned, it seemed perfect to showcase that feature by cutting the strips down a little. This allowed you to see both the true color as well as the lighter shade of that color. I also colored in the butterflies with our Shimmer Brushes. So exquisite in person. Super shimmer and shine. I highly recommend trying these Irresistibles (either cardstock or stickers) with the Shimmer Brushes!
So which Butterfly Card with new CTMH colors is your favorite?