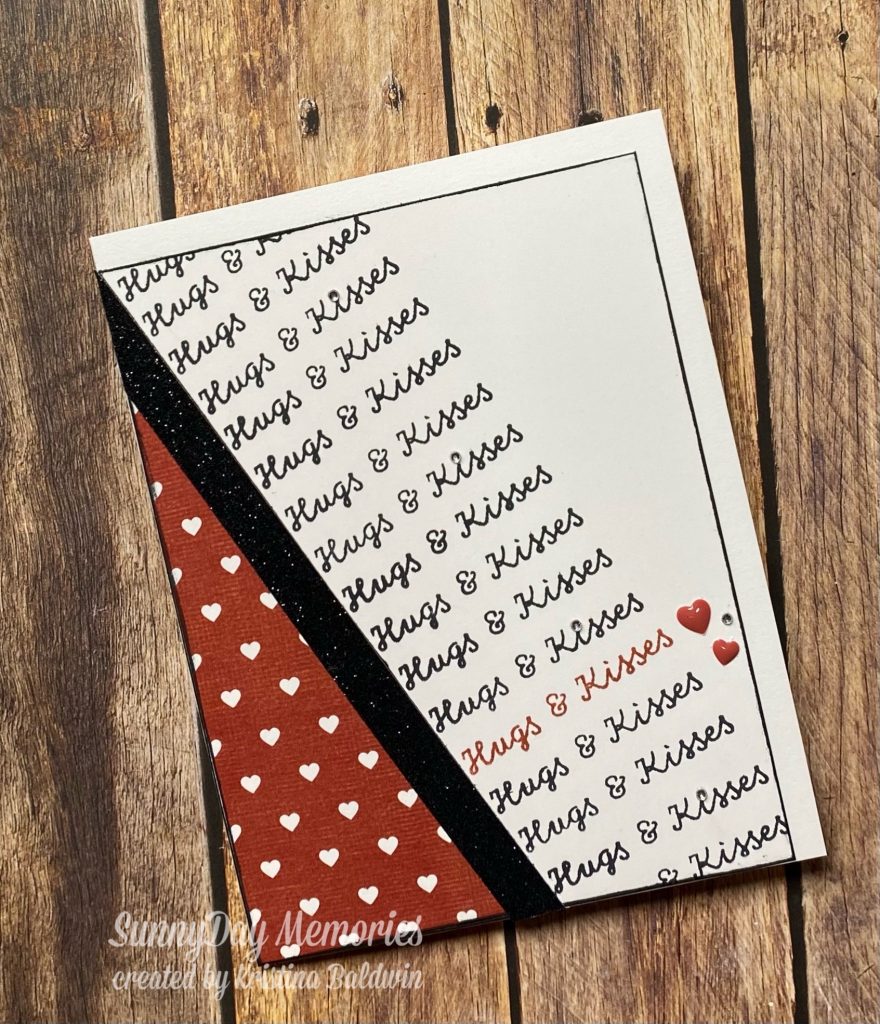 Today I have a card full of hugs & kisses to share with you. I used the Now & Forever Collection from Close To My Heart. The fabulous paper has a very classic look–with this heart paper. But it also has a bit of vintage feel to it too with some of the other patterns.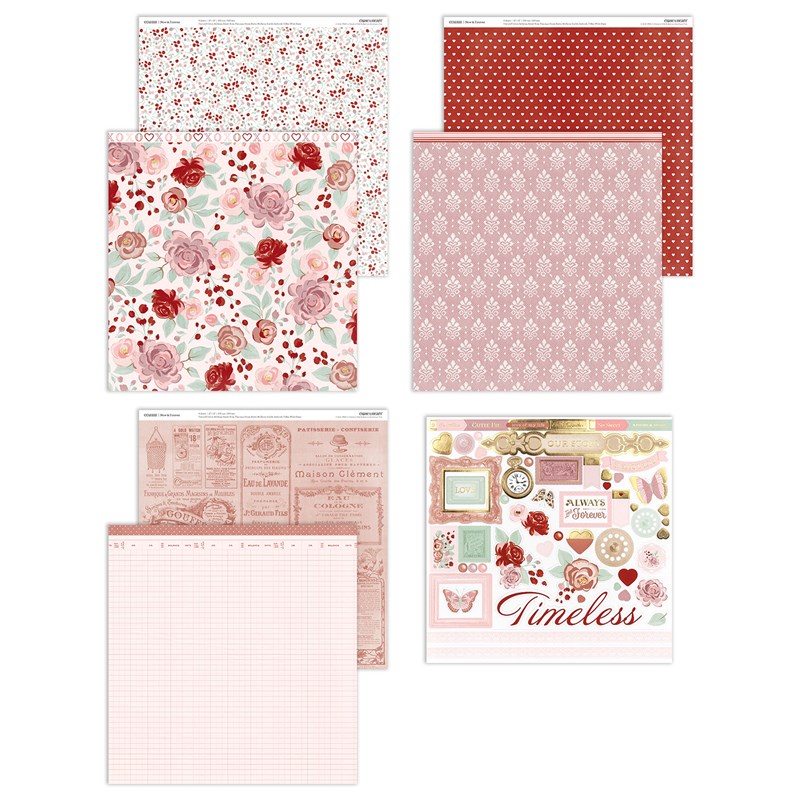 Additionally, I used the Now & Forever Stamp Set.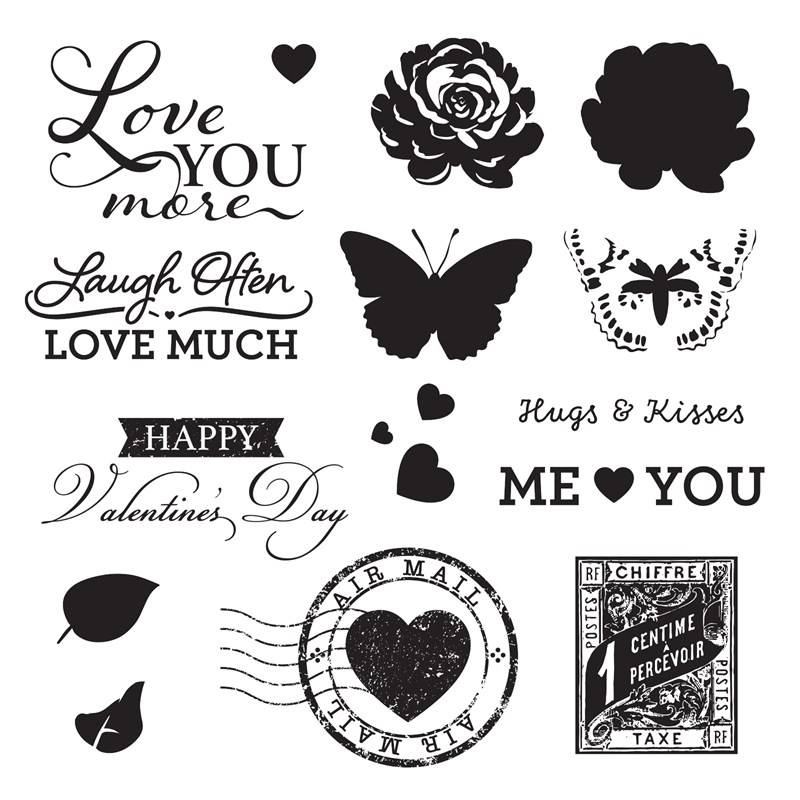 It was an easy approach to create my stamped pattern. I just repeatedly stamped the sentiment down the side of the paper edge in Black ink. Then to add a little pop–and to tie in with the patterned paper–I stamped the sentiment once in Scarlet ink. I love the look of it!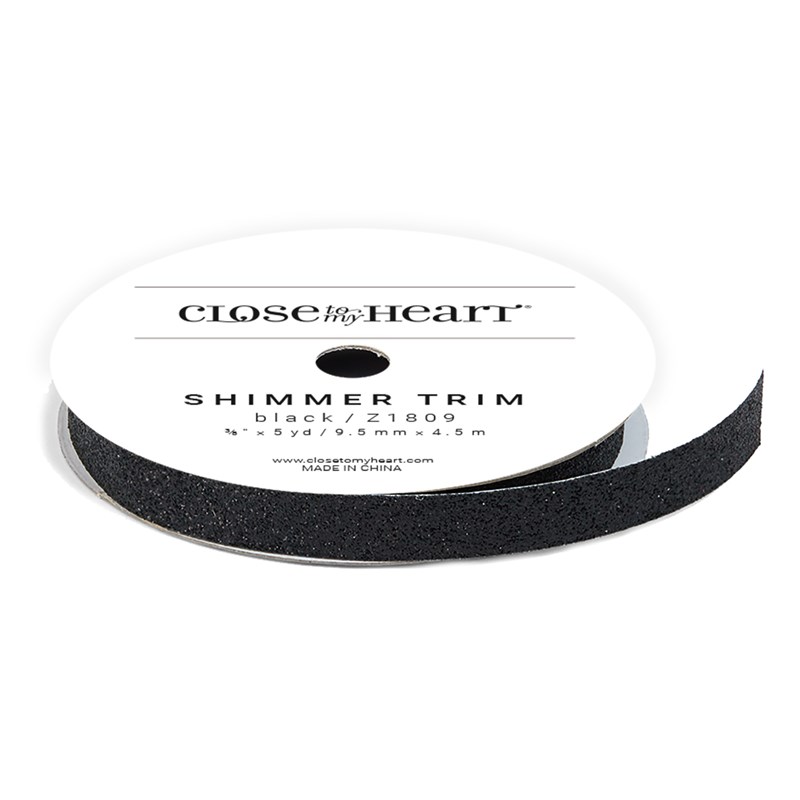 And of course you can't forget to bring the sparkle, right? So I added in some Black Shimmer Trim. I love using our Shimmer Trim. It's so easy with the adhesive backing. But the best part, in my opinion, is that all the glitter doesn't rub off like sometimes happens with Glitter Paper. And there are so many colors to choose from so you can always find a color to work with your project.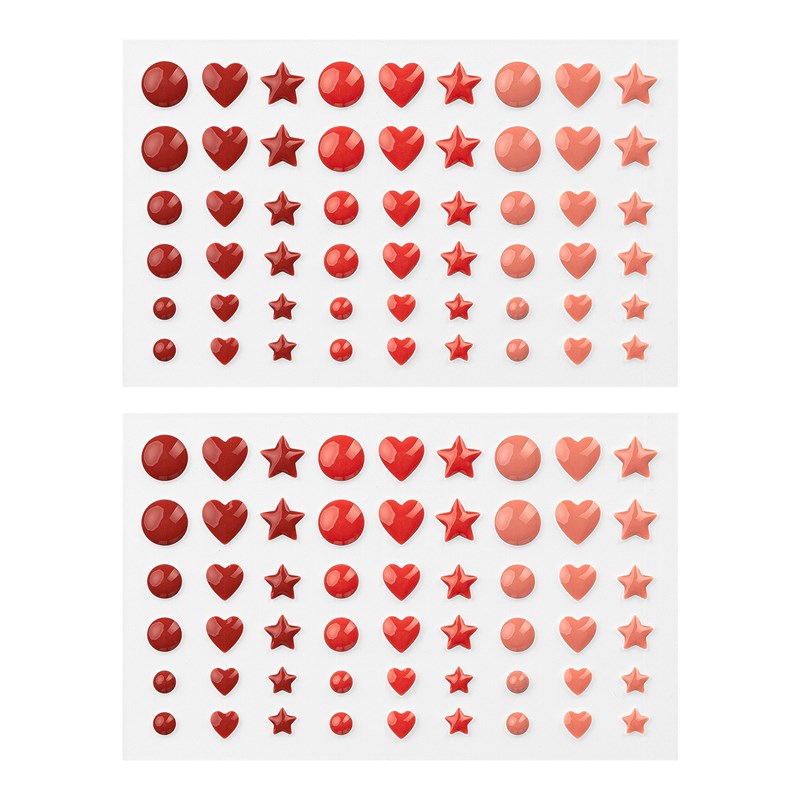 To finish off my card, I used some of our Scarlet Dots from the Red Dots Collection. Our new Dots are FABULOUS. I really love how flat they are. But they still give nice dimension to your projects. It's wonderful knowing you can add them to cards and not have to worry that you'll need extra postage or that they'll get damaged while being sent through the mail.
In addition to the Scarlet Dots, I also added a Bitty Sparkle. These embellishments are another one of my go-to standard embellishments. You can use them as they are or you can use an Alcohol Marker and color them so they'll coordinate with your project–easy and adds to the versatility of them!
I hope that my card inspires you for the next time you need to create a card full of hugs & kisses for someone special.