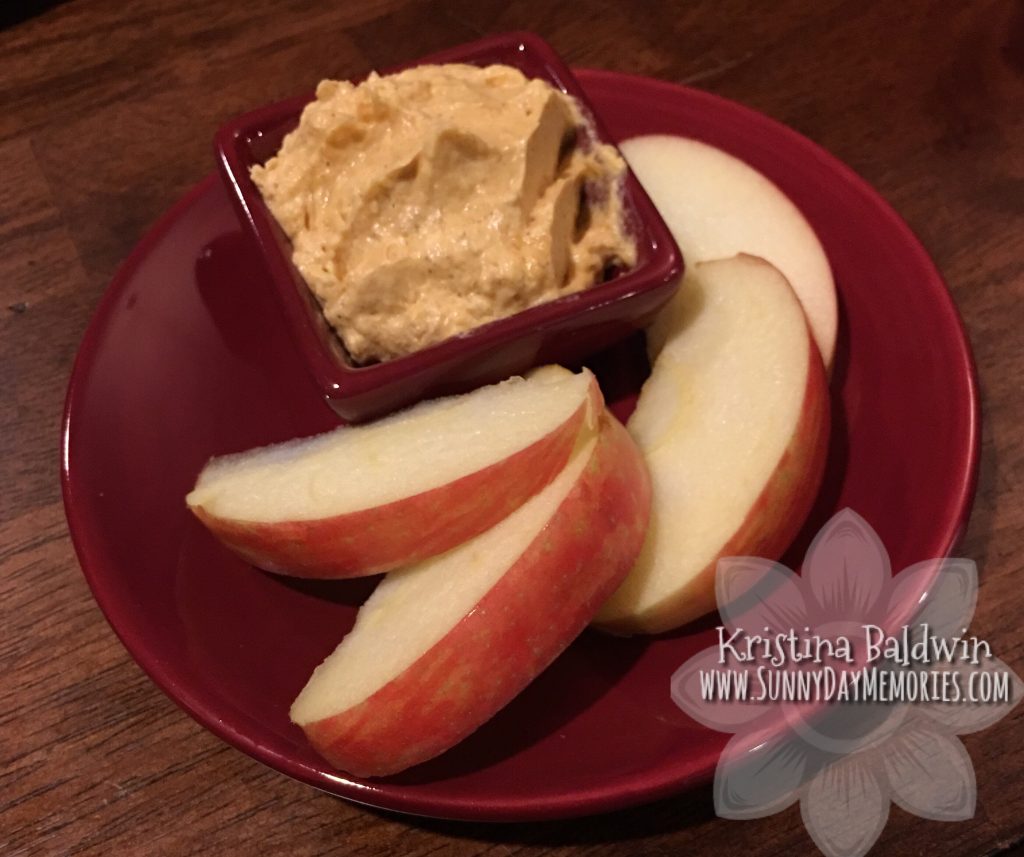 It's Friday and Fall.  The perfect time to share a yummy family favorite recipe for you to try over the weekend.  If you like quick recipes and all things pumpkin, you'll love this recipe!  This is a recipe I taught at my kids' school when I was doing cooking with the students.  This particular recipe involves no cooking and is simple enough for kids to help make it.
Pumpkin Pie Dip
8 oz. softened cream cheese
2 C. powdered sugar
1 C. canned pumpkin
1 t. pumpkin pie spice
1 t. cinnamon
2 C. Cool Whip
Beat cream cheese with powdered sugar until light and fluffy.
Stir in pumpkin along with spices.
Fold in the Cool Whip and then chill dip for about 30 min. (this isn't a must–if you or the kids can't wait, don't worry about it!)
We generally eat ours with apple slices but graham crackers are good, too.  Enjoy!