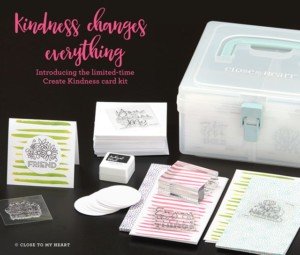 Did you know that September is National Stamping Month?  All month long you can celebrate by stamping beautiful creations.  And if you really want to get into the spirit, you can celebrate on Saturday, September 17th–that's National Stamping Day!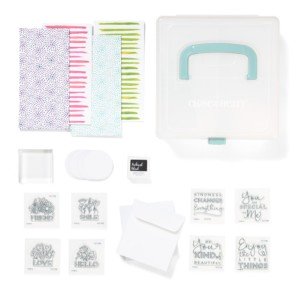 You know what would be a great way to celebrate?  You could snag one of the exclusive *NEW* kits CTMH designed specifically for this month!
This amazing kit includes everything you need to make 24 adorable cards.  You get card bases and envelopes, pre-cut circles to stamp on, eight (8) exclusive stamp sets, a mini ink pad, a block AND a case to hold it all in.  Amazing, right?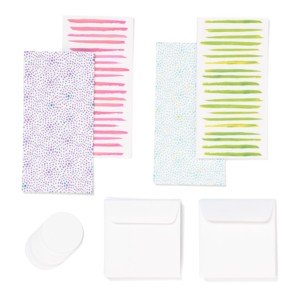 Know what else is amazing about this kit?  You can purchase the items individually as well.  That means if you want to create more than 24 cards, you can purchase another set of card bases, circles and envelopes. Easy peasy!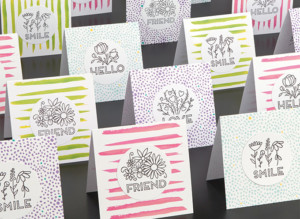 This kit is so versatile, too. You can create the cards exactly as designed and intended OR you can add in some additional elements to make the cards your own.  Add in some color with our ShinHan Markers.  Or layer the pieces onto additional supplies to make larger cards.  Or you can go smaller as I did today and make bag toppers for some tasty treats!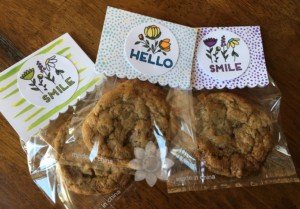 Here's how I did it.  First, I trimmed off 3/4″ from the card base.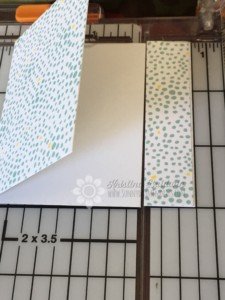 Then I lined up the edge between the first line one either side of the scallop border punch and created the scallop edge for a softer look.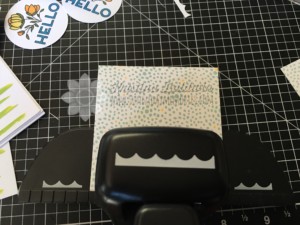 I stamped one of the sentiments inside (for an added surprise when they open it up.)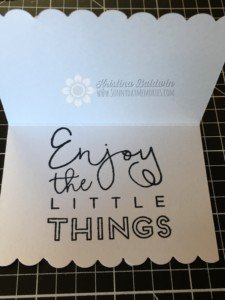 And stapled it closed with the cello bag sandwiched between the card.  My stamped and colored circle piece hid the staple once I adhered them to the card base.
Want a kit of your own?  You can purchase the kit at a discount or purchase individual pieces of your choice by visiting my ONLINE CTMH STORE.