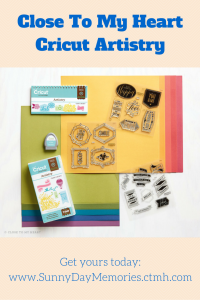 It's here!  Close To My Heart's *NEW* Cricut Collection–Cricut Artistry. And guess what?  You can purchase the collection in it's traditional format with a cartridge and booklet OR you can choose the Cricut Artistry Digital Download option.  Both options contain:
700 images
3 coordinating stamp sets
a pack of 20 sheets of cardstock (2 sheets each of 10 different colors!)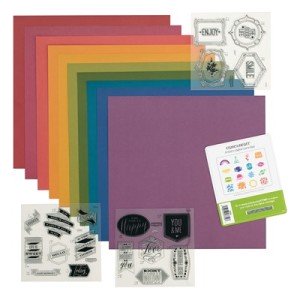 And a nice perk with this *NEW* Cricut Collection is that it coordinates with the *NEW* August Stamp of the Month called Framed.  So with the purchase of the Cricut Collection, you qualify to get the Stamp of the Month for only $5! Such a nice pairing.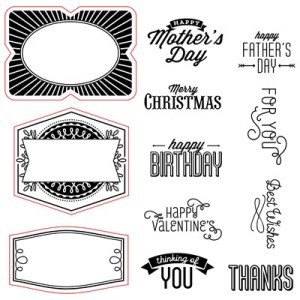 I created this card using the Framed Stamp Set and the Cricut Artistry along with the *NEW* Zoe Paper Pack–so many *NEW* products to play with! =)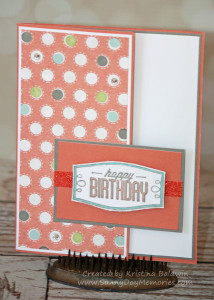 And look at the pretty *NEW* Coral Shimmer Trim!  Love it!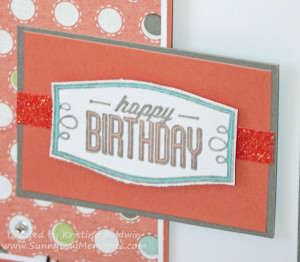 My monthly Stamp Club will be creating this fun card.  The supplies used are:
Framed Stamp Set (S1508)
Glacier Stamp Pad (Z2641)
Sweet Leaf Stamp Pad (Z2153)
Slate Stamp Pad (Z2173)
Slate Pigment Stamp Pad (Z2503)
Turquoise  ShinHan Alcohol Marker (Z2465)
Light Orange ShinHan Alcohol Marker (Z2455)
Zoe Paper Packet (X7197B)
Clear Sparkles (Z1752)
Coral Shimmer Trim (Z3088)
Clear Embossing Powder (Z2088)
Craft Heater (Z555)
3-D Foam Tape (Z1151)
Edge Distresser (Z1297)
Be sure to check out all the *NEW* CTMH product releases on my ONLINE CTMH STORE.  You'll find the *NEW* Cricut Artistry, Zoe Paper Pack, embellishments and more!