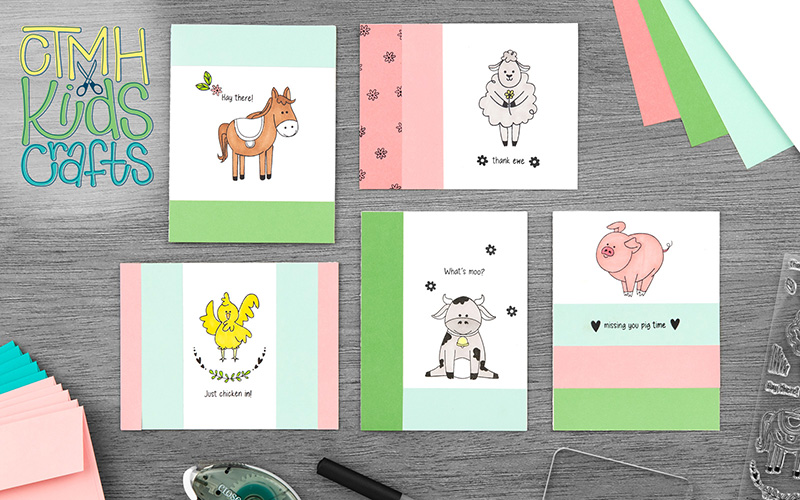 Introducing the *NEW* CTMH Kids Crafts Funny Farm Cards. This is the 2nd kit offered specifically for kids. These kits are designed to help younger crafters develop their own creative skills. The first kit option offered, the Born to Shine Album, focused on scrapbooking. You can see all the details HERE. Such a positive concept–I love all the journaling prompts with this kit.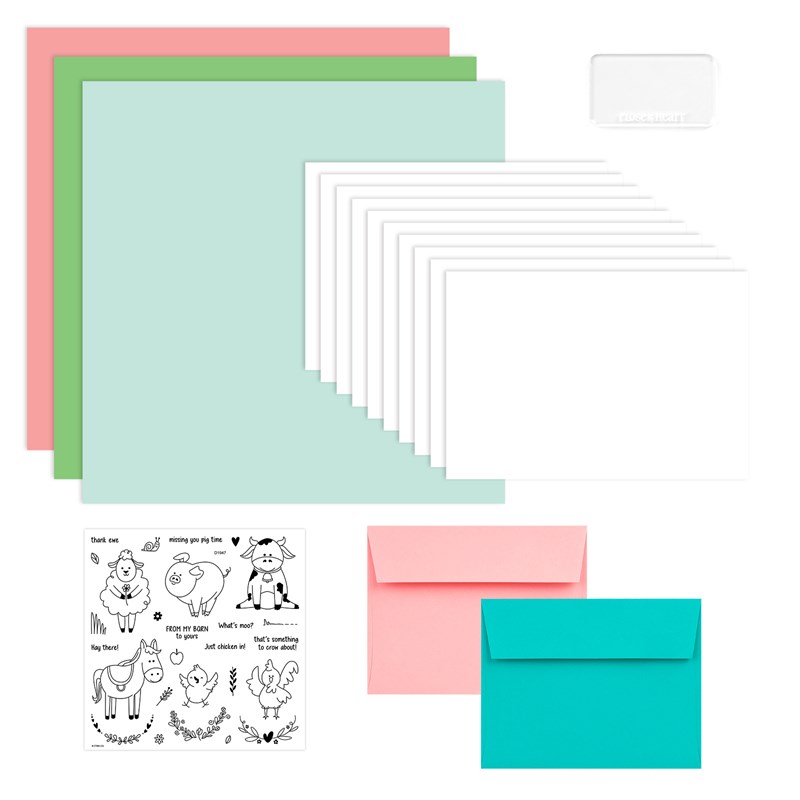 This second kit, that was just released Friday afternoon, is an introduction to cardmaking. As you can see, it comes with the papers, card bases, envelopes, an adorable stamp set and even a mini block. With this kit, you'll be able to create 10 cards (2 each of 5 designs.)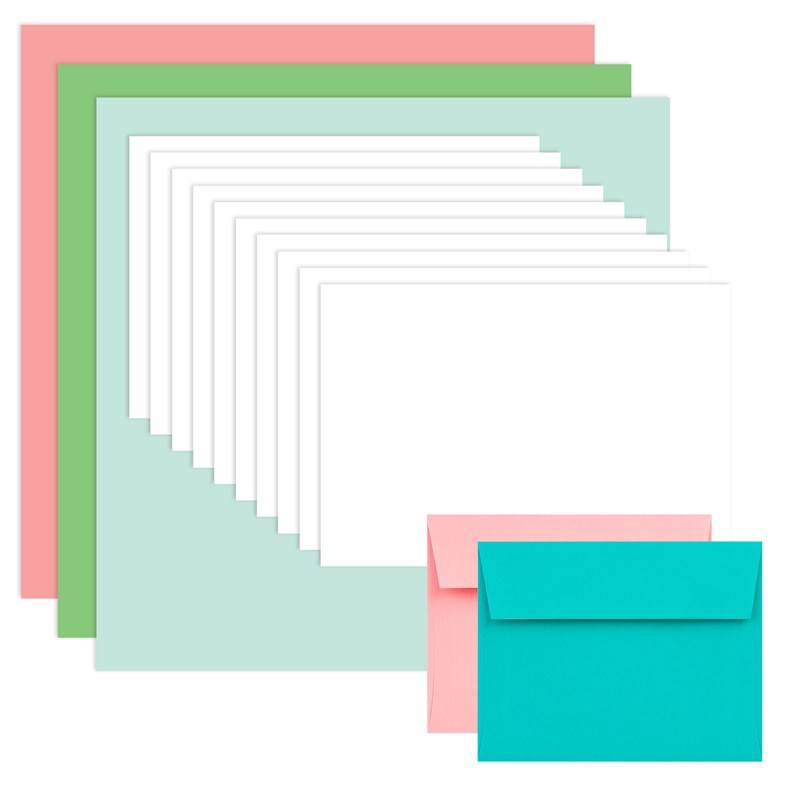 Plus, if you have more than one child or just want to be able to create more than 10 cards, there is a second kit option that only includes the papers, card bases and envelopes. Perfect, right?!
These cards are simple in design and don't require a lot of extras to complete them. You'll want a Black Ink Pad, adhesive and something to color in the images. If you plan to use alcohol markers, you'll want to be sure to have an ink pad that won't smear. I recommend our Intense Black Ink Pad. Otherwise if you plan to use colored pencils or crayons, any Black Ink Pad will be fine. (Note, if you wish to do Watercolor Pencils, I'd also recommend the Intense Black Ink Pad.)
Just like with the first kit, the Born to Shine Album, this kit is NOT just for kids! I know I can't wait to create these adorable CTMH Kids Crafts Funny Farm Cards myself.