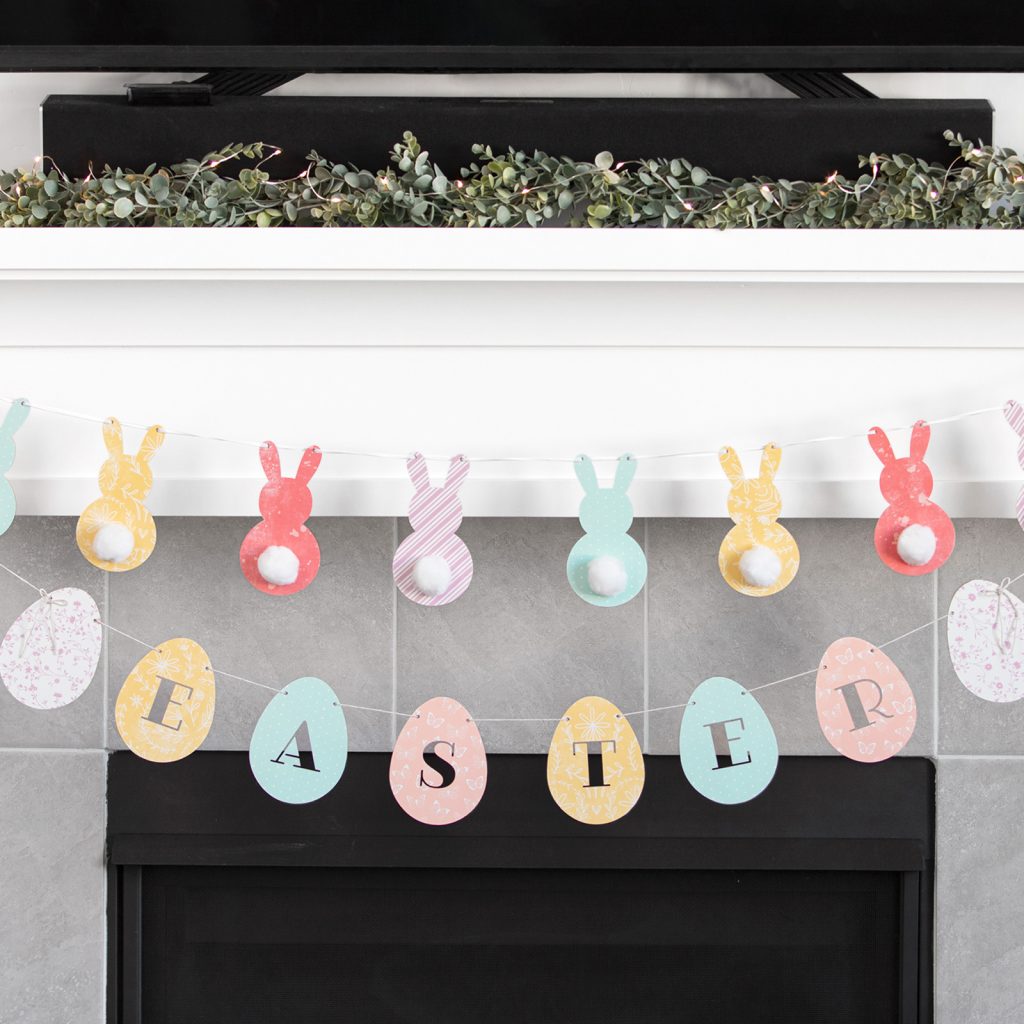 Today I want to share with you a couple of adorable (and easy!) Wooden Easter Banners that are available from Close To My Heart.  There's still time to order your own DIY Banner Kit and put it together by yourself or if  you have kids, have them join in on the fun!  They are so quick to put together that you'll have it ready in time for Easter.
There are 3 choices…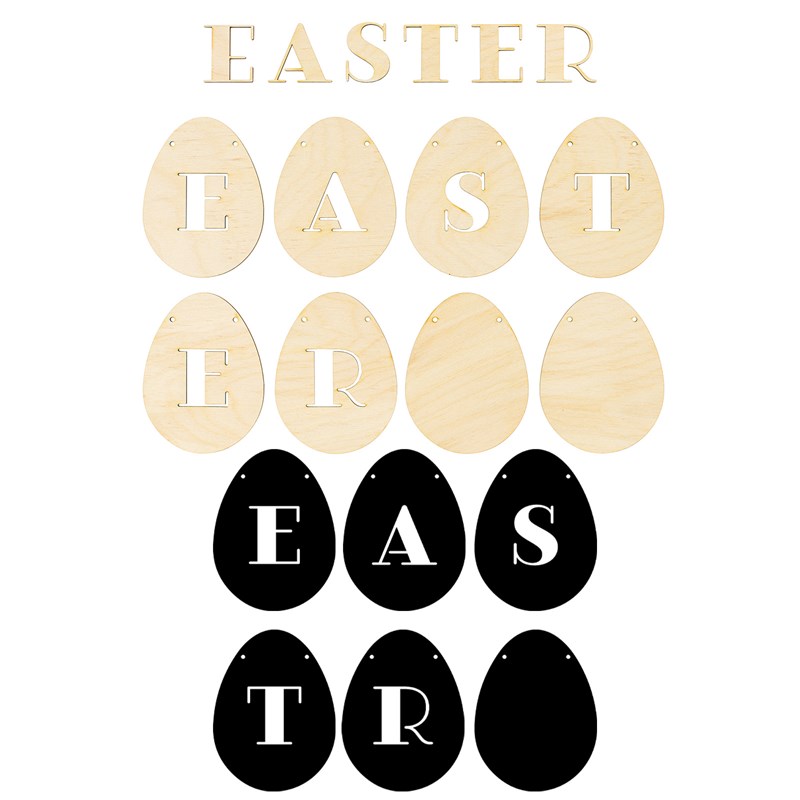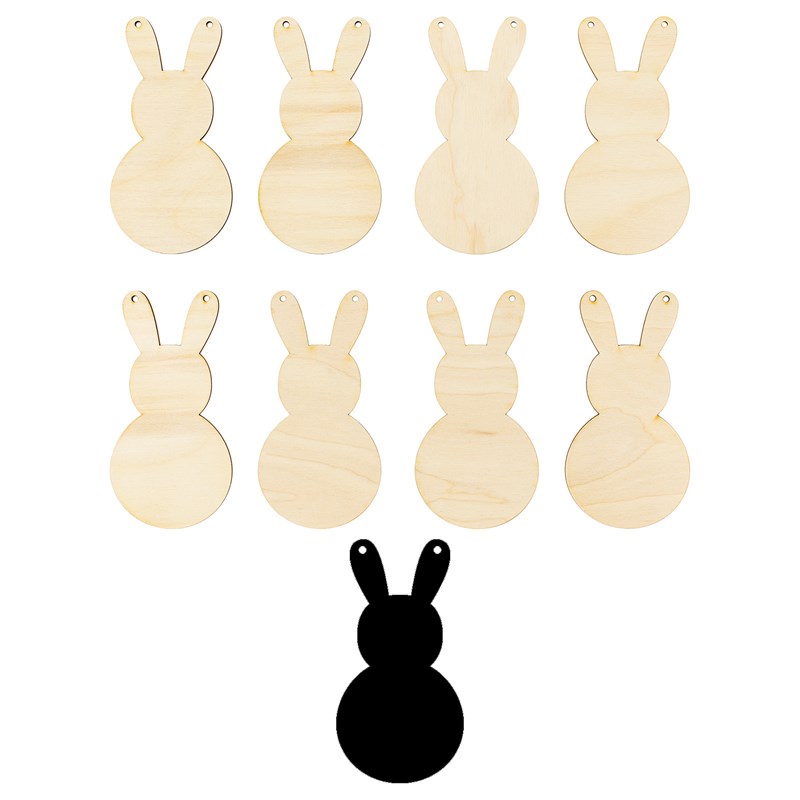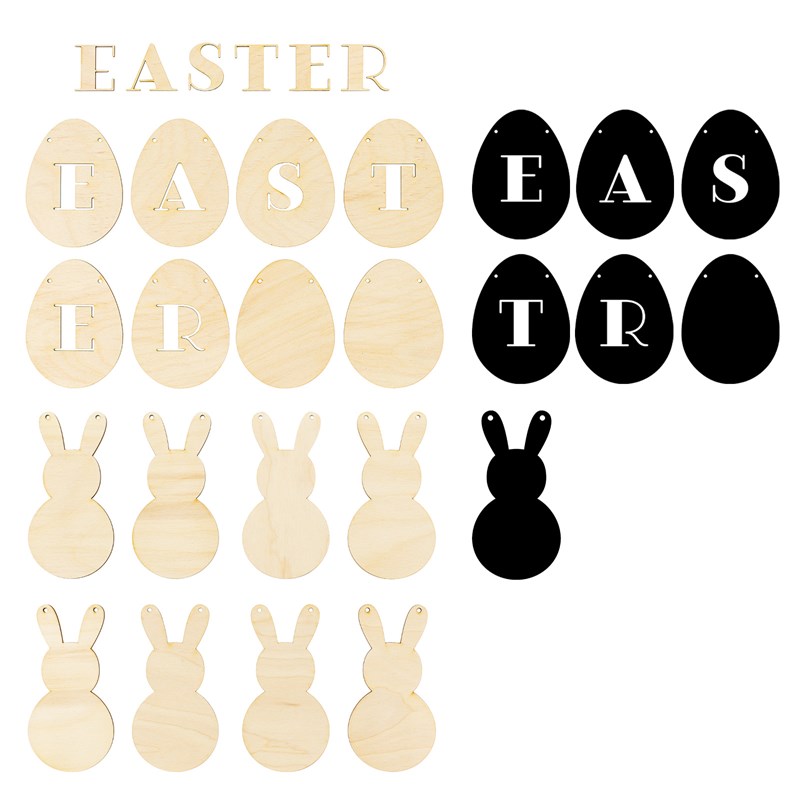 As you'll see in this quick video, these kits are super easy and quick to put together.  Use the digital cut files that are included to make it a snap.  Don't have a cutting machine?  No problem!  These shapes are easy enough to trace and cut by hand.
Since many of us are finding we have extra time at home, maybe you want to spend a little more time on your banner and embellish it a tad bit more than the samples.  That's exactly what I did!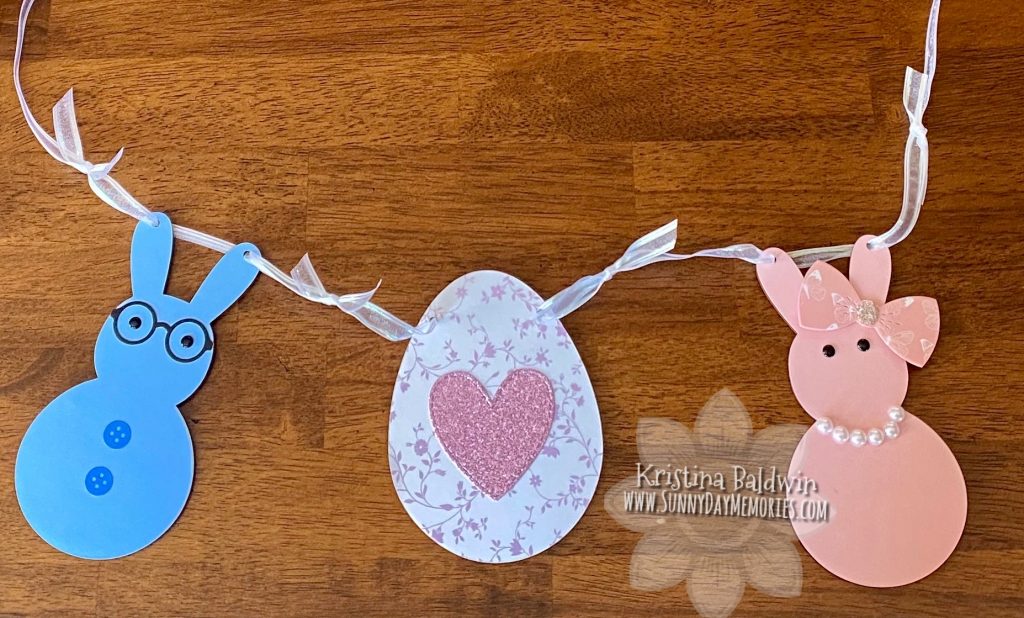 First off, I combined the 2 banners to make a couple of custom banners.  There's no reason you need to keep all the eggs together in one banner and all the bunnies separate in another, right?  Bunnies and eggs go together!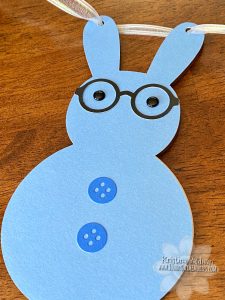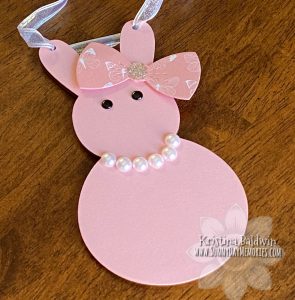 Next, I wanted to decorate the bunnies from the front rather than from behind (although the little cotton tails are super duper cute!)  I added in some eyes using our Black & White Dots and then of course needed some cute glasses to go over the eyes!  So I used the CTMH Artistry Cricut Collection to cut those out in Black Cardstock.   I used our now retired Buttoned Up Thin Cuts Dies to cut out the bow from the Mix-in Paper Pack and a couple of buttons in Bluebird Cardstock.  I wanted a little bit of bling to the bow so I filled in the center of the bow with my Glisten Stickles (my favorite color of Stickles–it just seems to look beautiful with any color combination!)  Finally, I thought our girl bunny needed a lovely pearl necklace to truly accessorize!  So I used our White Pearls to create one for her.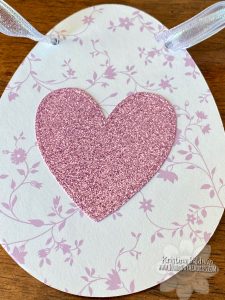 This is definitely a project that will cheer you up–through creating it as well as well as seeing it hanging in your home daily.  Like I said, there is still time to get it and create it before Easter arrives.  Close To My Heart is truly on fire with their shipping of orders!
To order your own Wood Banner Kit or any of the other fabulous Close To My Heart products you might need, you can find them all on my ONLINE CTMH STORE.
Keep crafting and stay healthy!