This weekend I challenge you to create some handmade happiness!  (I've been creating cards using Close To My Heart's *NEW* Let's Stay Home Stamp Set.) Then Monday morning mail what you've created to those you haven't been able to see in person due to social distancing.  The joy you feel when you find a handmade card in the mail can't be beat.  Really.
You might recall that last week I shared a card kit I created to send out to a bunch of my favorite people.  My hope was that it would bring a smile to their face AND that they would pay that love forward by creating the card and send it along to another person to brighten that person's day.  Immediately I could tell I was bringing joy to people as emails and texts starting coming in saying how much they enjoyed receiving such a wonderful surprise.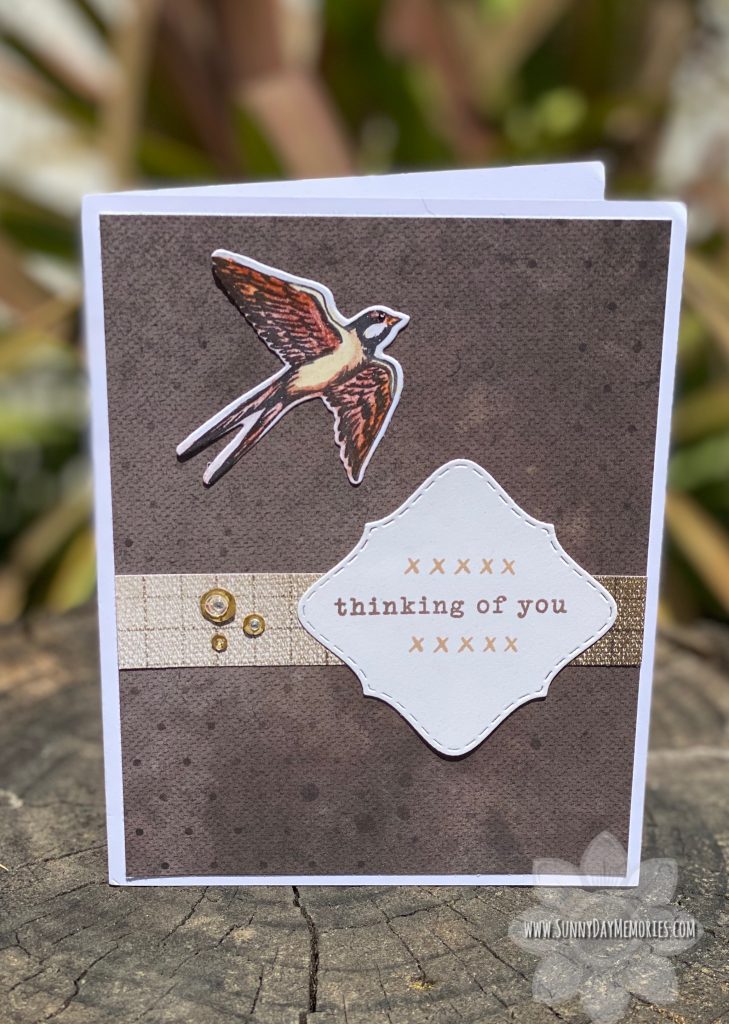 But something I hadn't expected at all, happened as well.  I became the recipient of happy mail, too!  Of course I can't help but share these beauties with you!  This first one is from Jennifer D.  I love how she added to the card kit and made it her own.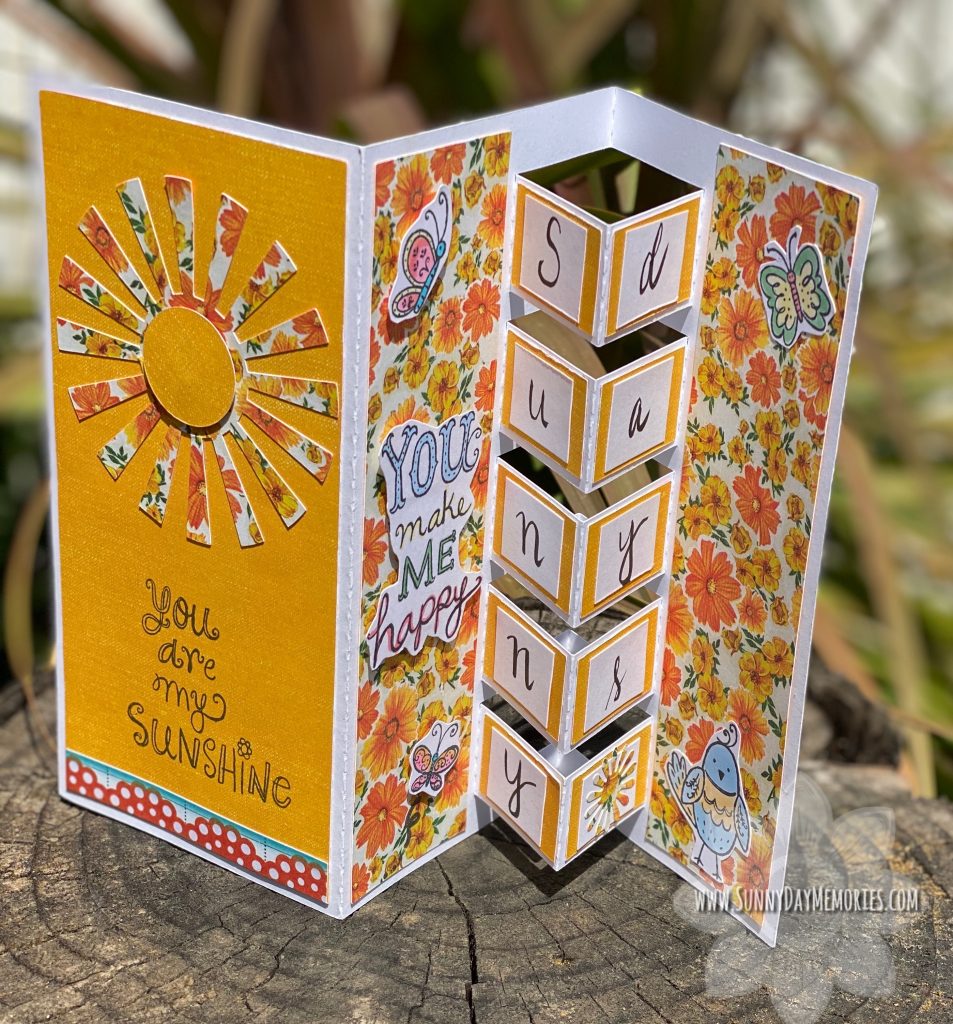 I can't put into words how much these beautiful cards mean to me.  Not only are each of these cards beautiful, each in their own way, but each contained such heartwarming, sweet sentiments.  This card is from Madeline R.  It's so perfect with the cheery yellow & orange tones.  And, of course, there's the "sunny days" pop out–perfection!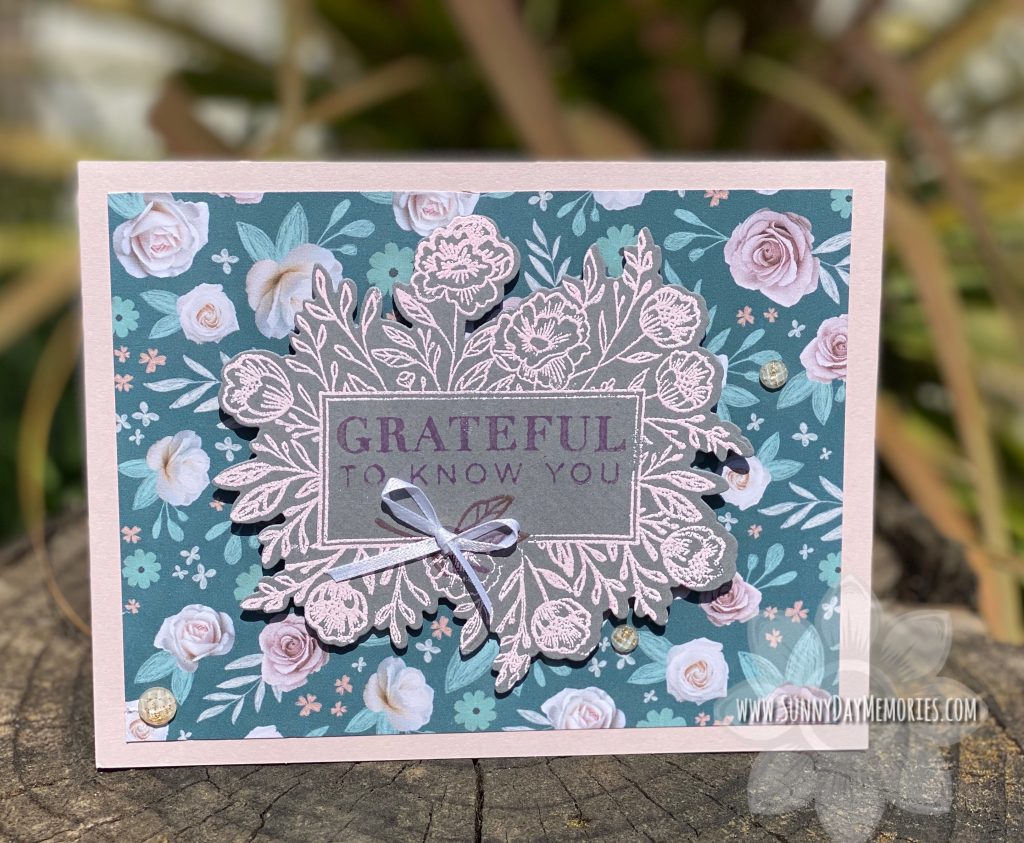 I think as cardmakers we almost forget what a treasure these handmade creations are.  Given our current times, I think these cards we are creating have more power than usual.  This stunning card is by Pennie H.  The embossed floral bouquet perfectly accents the patterned paper.  It's simply stunning!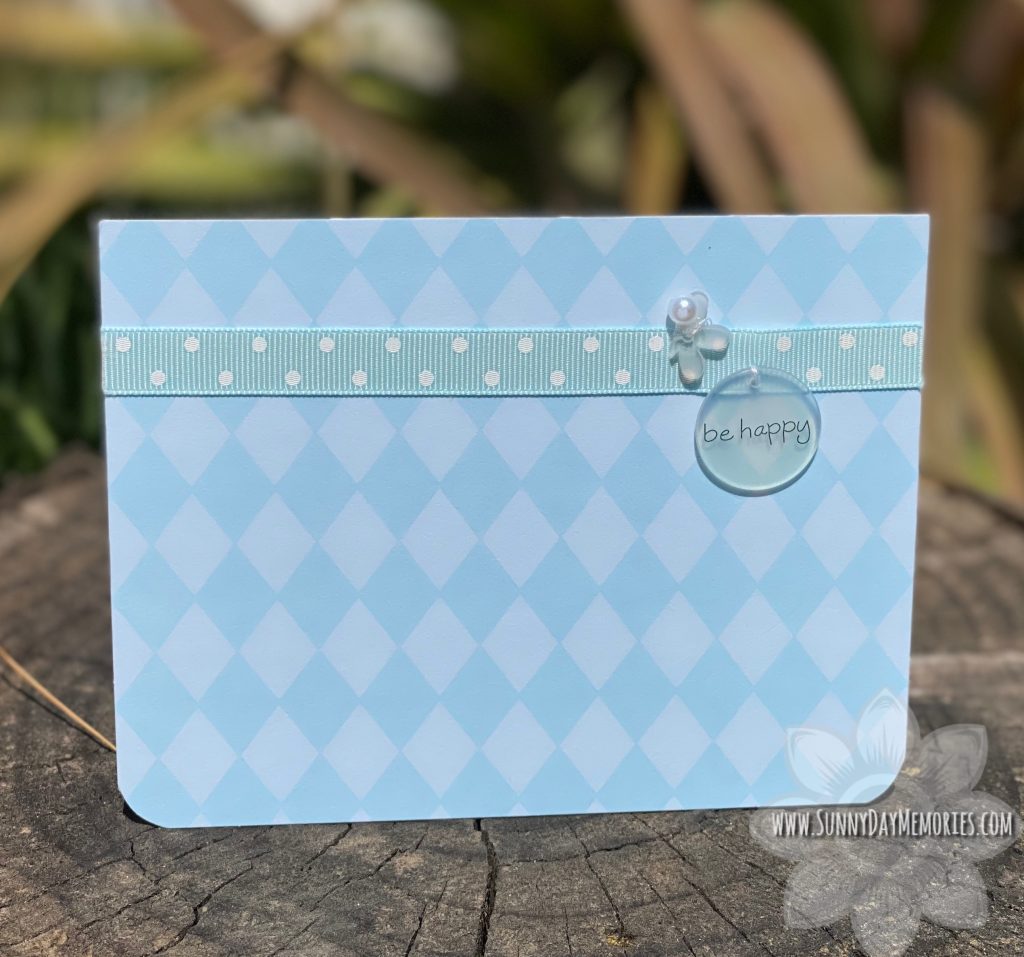 If you stop and think about it, how often do you receive a card in the mail?  If you're like me, it's not very often!  We get tons of junk mail and flyers daily, right?  But usually we only get cards on our birthday and for the holidays.  That's why it was such a joy to receive this card from Suzette B. in the mail yesterday.  I'm smitten with the clear "be happy" charm she used.  It's so simple yet so powerful.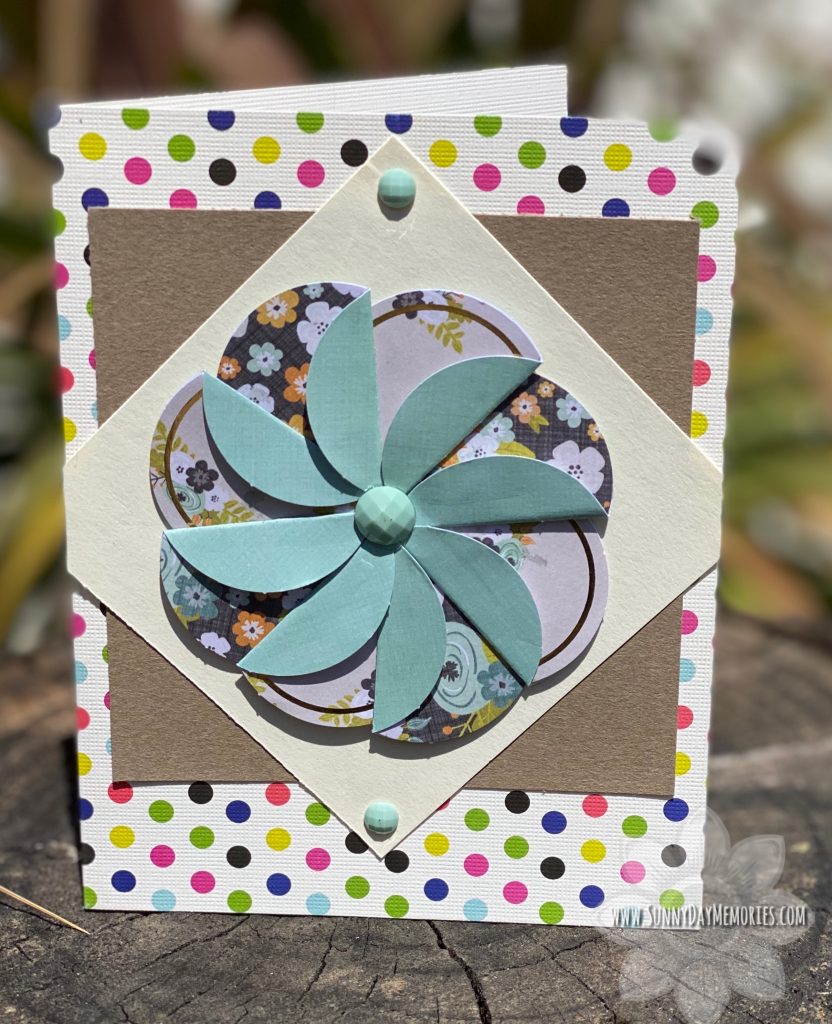 The last 2 days felt like it was Christmas receiving these 5 handmade cards!  I love this one from Kris P.  Creating this spectacular medalion focal point by using folded circles is such a wonderful technique.  It made me realize that receiving a handmade card is not only a little piece of happiness they are sharing but also a gift of inspiration, too!
I have another dozen or so cards ready to be sent out.  After receiving these cards and feeling such unexpected joy, I plan to continue making and sending bunches of cards out regularly.  During this period of social distancing, this is such a wonderful way for us to stay connected–which we absolutely need!  So I encourage you to do the same.  Spend some time creating some cards this weekend and then mail them out.  Help spread some handmade happiness.  You'll be glad you did. 🙂