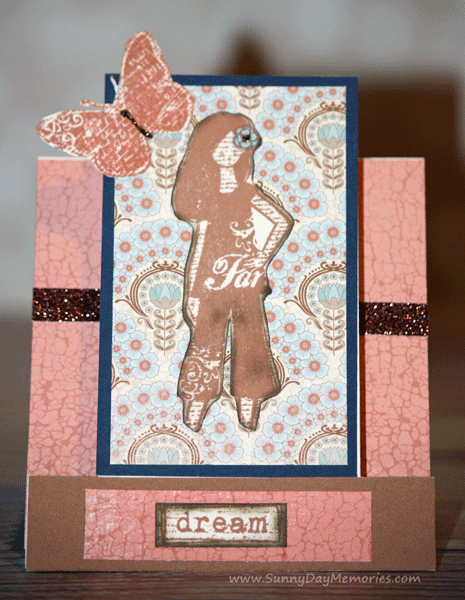 This Dream Easel card made by Nicole B. makes me think of being a Close To My Heart Consultant.  As a Consultant, you get the opportunity to have sneak peeks into new products on a regular basis.  And who doesn't love to play with new stamping and scrapbooking products before anyone else?!?  A dream come true, right?!  In fact, I've been playing with new products from the Annual Inspirations that will debut next month.  It has been so much fun!  But it's also difficult, too.  Difficult to not share the projects I've been making!  But I'll have them ready to share come August 1st.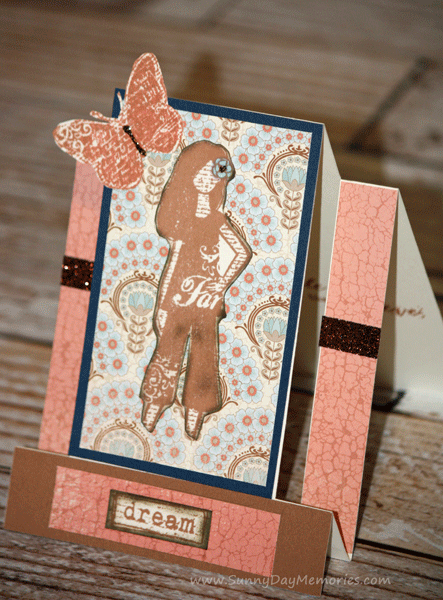 Products used on this card include:
Dreamer Stamp Set (B1439)
Balloon Ride Paper Pack (X7180B)
Saddle Stamp Pad (Z2171)
Cocoa Stamp Pad (Z2114)
Bronze shimmer Trim (Z1849)
Bronze Glitz Glitter Gel (retired)
If you'd like more information about becoming a Close To My Heart Consultant, click HERE.