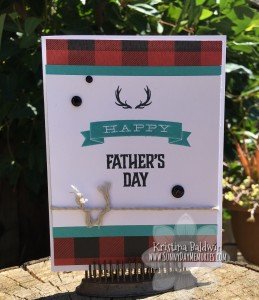 Father's Day is right around the corner.  Honestly, I can't believe today is June 1st!  How did that happen?!?
So if you are looking for a quick and easy (and great looking!) card to use for Father's Day, look no further than Close To My Heart's Father's Day Cardmaking Kit!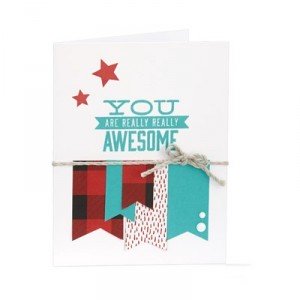 Now don't let the name of this kit fool you.  It has much more to offer than just making Father's Day cards.  I mean how many of those do you really need, right?  The kit comes with 2 different card designs that you can make 2 different ways–meaning you have a total of 4 options if you wanted!  You receive enough supplies to create 12 cards which is pretty awesome.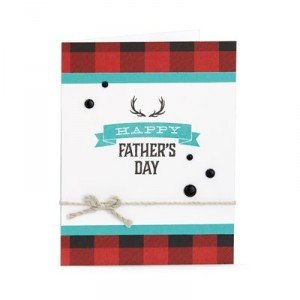 These first 2 pictures are of the 2 layout designs for this kit.  The first picture is what I created.  You'll notice that I tweaked it a bit from the original designed one.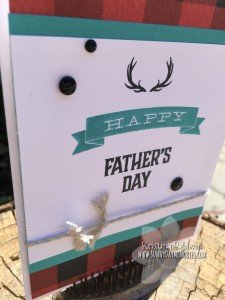 I kept a white border around the entire card.  This allowed me to raise up the layers with some 3-D Foam Tape and wrap the twine around without creating a bulky bulge to my card.  I also decided that a bow didn't seem as manly to me so I did a couple of knots instead.  The final difference was that I used less of the Black Dots.  I really like how it turned out.  But I also really like the original, too!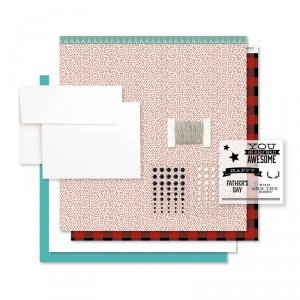 So if you'd like a fun card kit that has wonderful interchangeable designs perfect for Father's Day and beyond, grab yourself a Father's Day Cardmaking Kit on MY ONLINE CTMH STORE.  There's still time to make a homemade Father's Day card!
Oh, and if you don't have inks on hand, you might want to grab a Black Stamp Pad and a Lagoon Stamp Pad to create the Father's Day Card (and a Ruby Stamp Pad for the other design!)