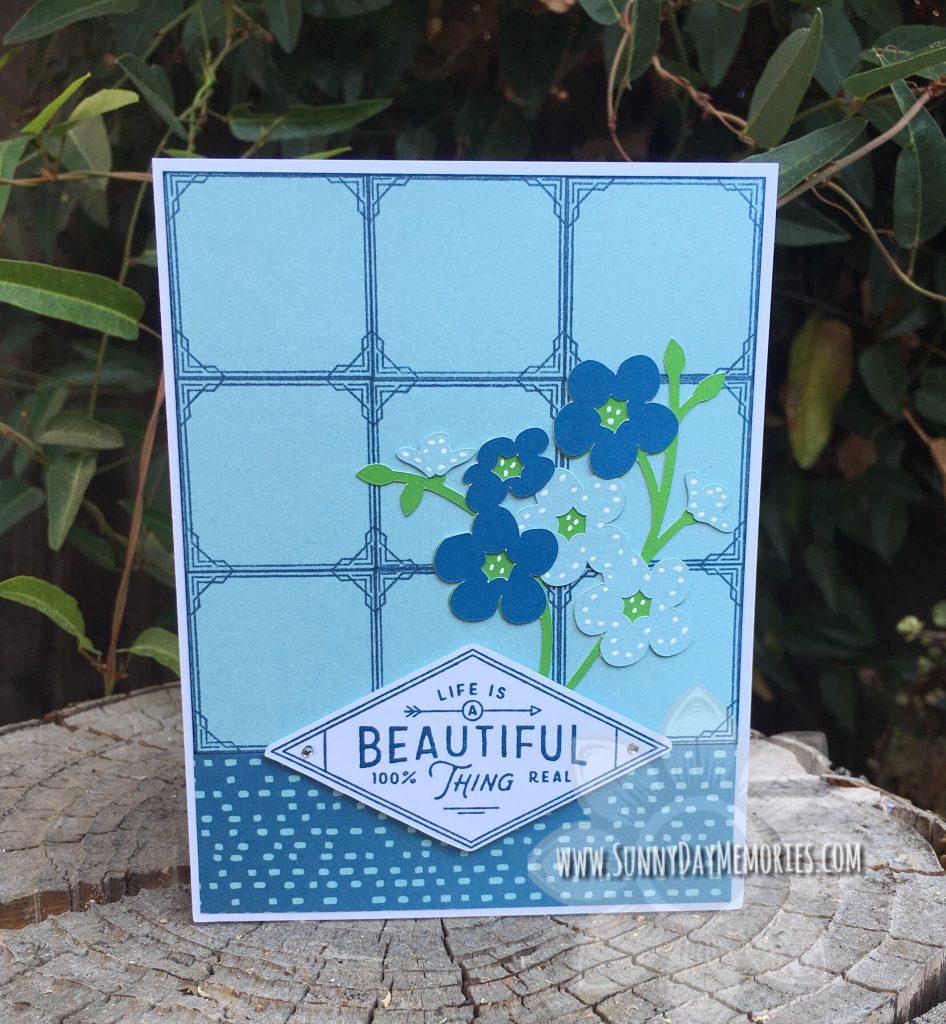 Today, August 15th is National Failures Day! That's right… it's a day to celebrate failures!  Seems a little weird, right?  But it's actually a pretty good thing.  In fact, the teacher my kids had the last 2 years of school taught their whole class that the word fail actually stands for:
F=first
A=attempt
I=in
L=learning
Pretty cool, right?  A lot of times, failing during crafting turns into some wonderful revelations.  It's sort of like thinking outside the box without really trying! 🙂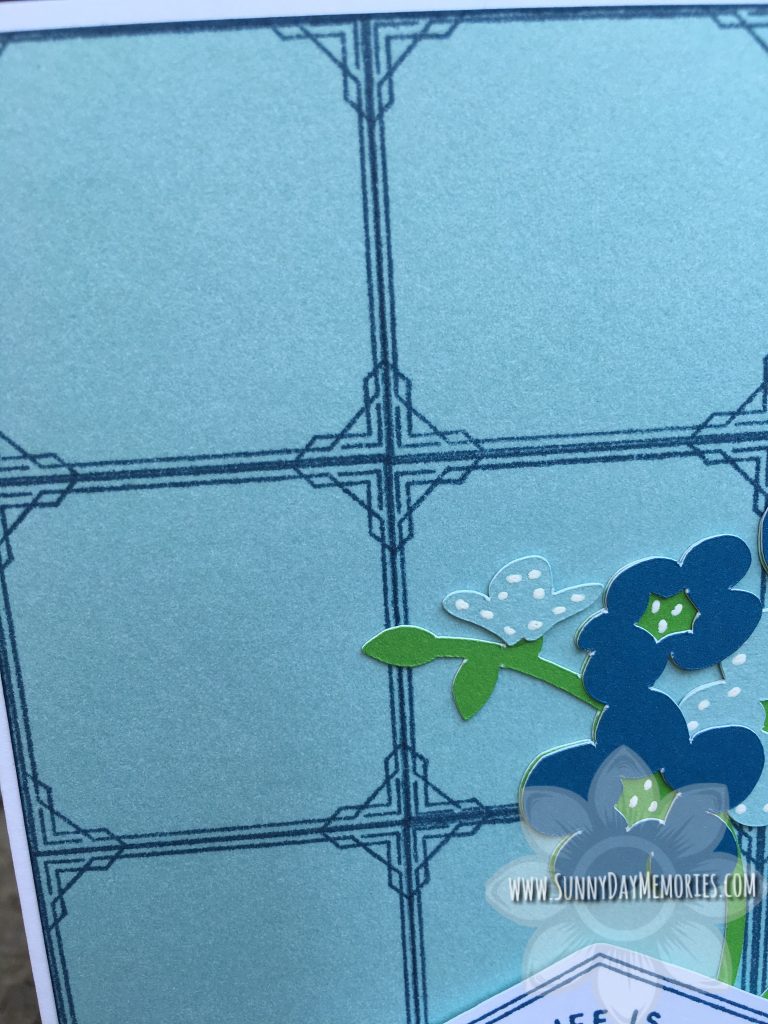 Today's card is definitely NOT a failure!  I received this from Amy Ulen in my card swap.  The simple beauty of this card is quite striking, but there's a couple of fun (and simple!) tricks she used to create this card that I know you'll enjoy doing yourself.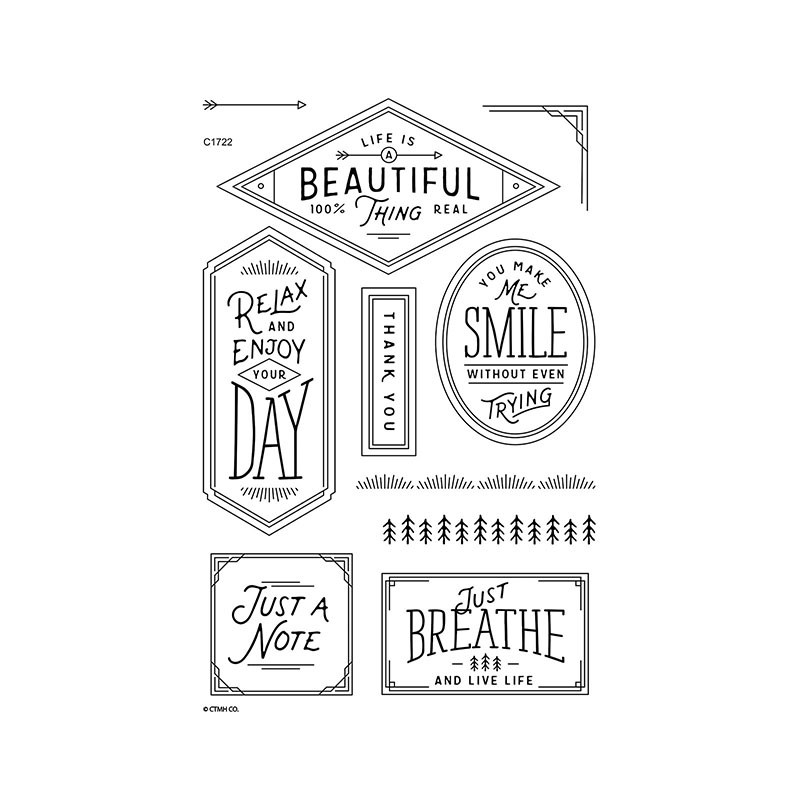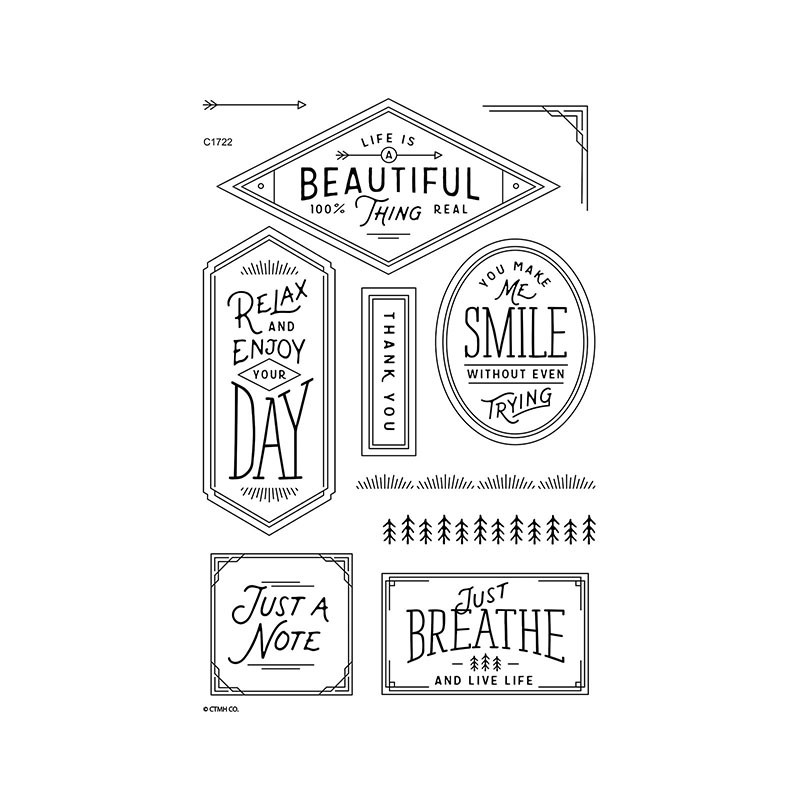 Check out the window pane aspect of this card.  Pretty neat, right?  At first glance, you might think she used the corner image and stamped 2 together to get the window pane effect.  That is completely an option.  However, what she actually did, was cut into her stamp and create 2 separate images from the "Just a Note" sentiment.  Yep, you CAN cut your stamp images!  It's scary–especially the first few times, but it gets easier.  And it provides you with more versatility, too.  But the trick is–cut slowly!
The second trick she used is adding in a White Gel Pen.  This is such an easy addition and one often overlooked as a way to embellish your projects.  However, check out her flowers–it really adds a nice touch.
Here are the supplies used to create this card:
STAMPS
INKS
PAPERS
ACCESSORIES
To purchase any of these items used or any other Close To My Heart product, visit my ONLINE CTMH STORE.