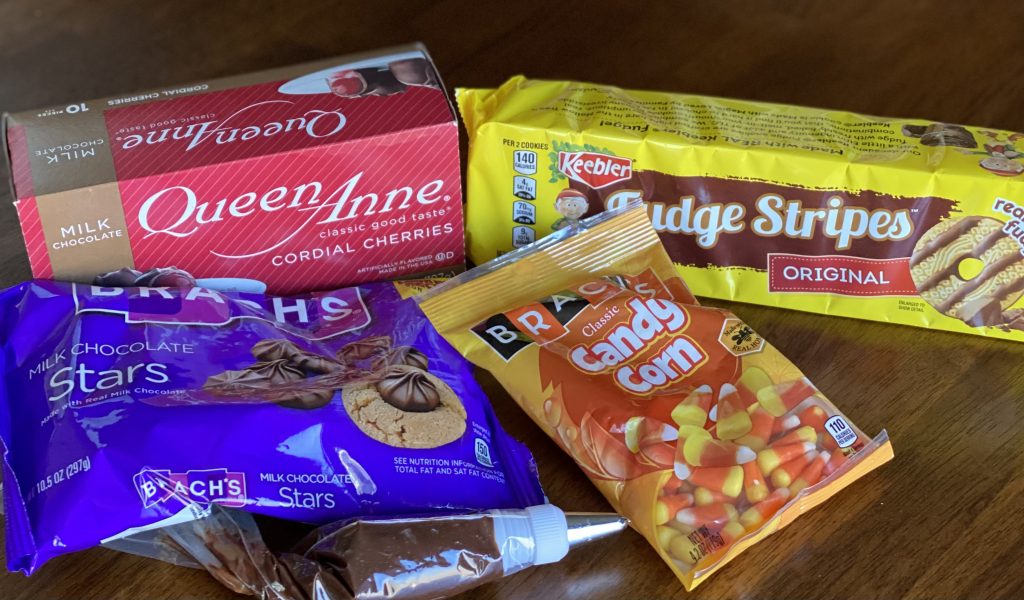 For this week's Make It Monday (87th edition), I wanted to show you how to make tasty Turkey Treats for Thanksgiving. It's a little different from our normal papercrafting projects but just as fun and meaningful! I've made these a lot in the past but probably haven't done them in a number of years. Maybe since I last did a blog post about how to make them! Here's the list of ingredients that you'll need to have:
Chocolate Covered Cherries
Chocolate Star Candies
Fudge Striped Cookies
Candy Corn
Chocolate Fudge Frosting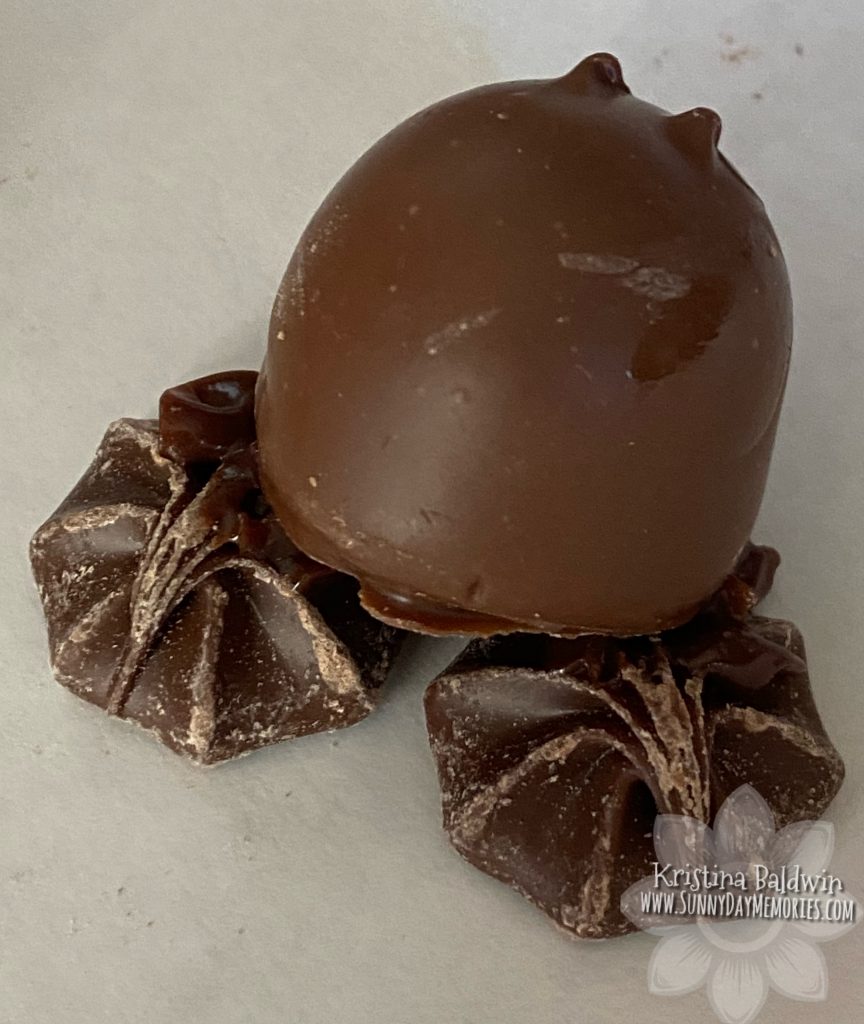 STEP 1
Connect one (1) Chocolate Covered Cherry to two (2) Chocolate Star Candies with some Chocolate Frosting (this is your "glue" if you will.) Say hello to your body and feet!
[Side note: Chocolate Star Candies can sometimes be hard to find. This might be part of the reason why I don't make them as often anymore! But–there is a work around. Make them yourself! Simply melt some chocolate and then add to an icing bag with a star decorator tip and squeeze out adorable handmade stars onto wax paper.]
STEP 2
Again using some Chocolate Frosting, attach a Chocolate Striped Cookie to the backside of the Chocolate Covered Cherry. And don't be afraid to use a lot of frosting…these bad boys need it!! Hello feathers.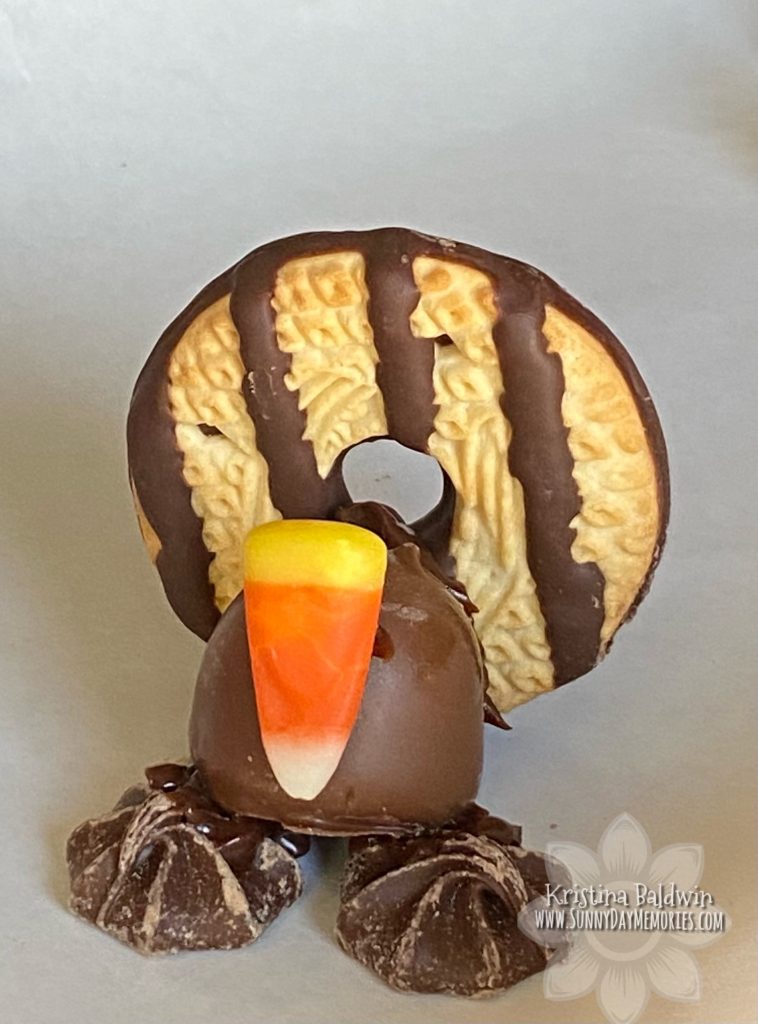 STEP 3
Use Chocolate Frosting to attach one (1) Candy Corn to the front of the Chocolate Covered Cherry. Hello Turkey head.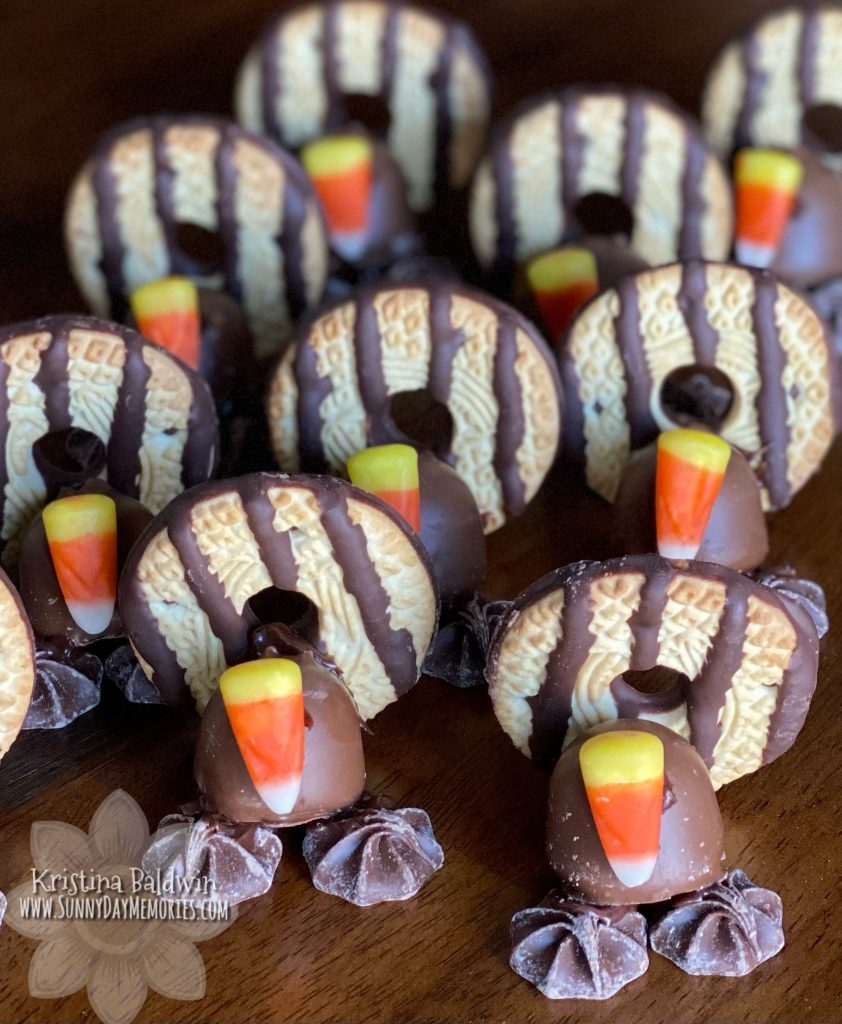 Repeat until you have a whole flock of turkeys. Or at least as many as you need this Thanksgiving. Be sure to give them a little time to set before you move them. They can be a little fragile!
These really are so quick and easy to create. And they are quite adorable, right? They make for a really fun tradition. And now that you know how to make tasty Turkey Treats for Thanksgiving, I hope you'll have fun creating them for some very special people this year.