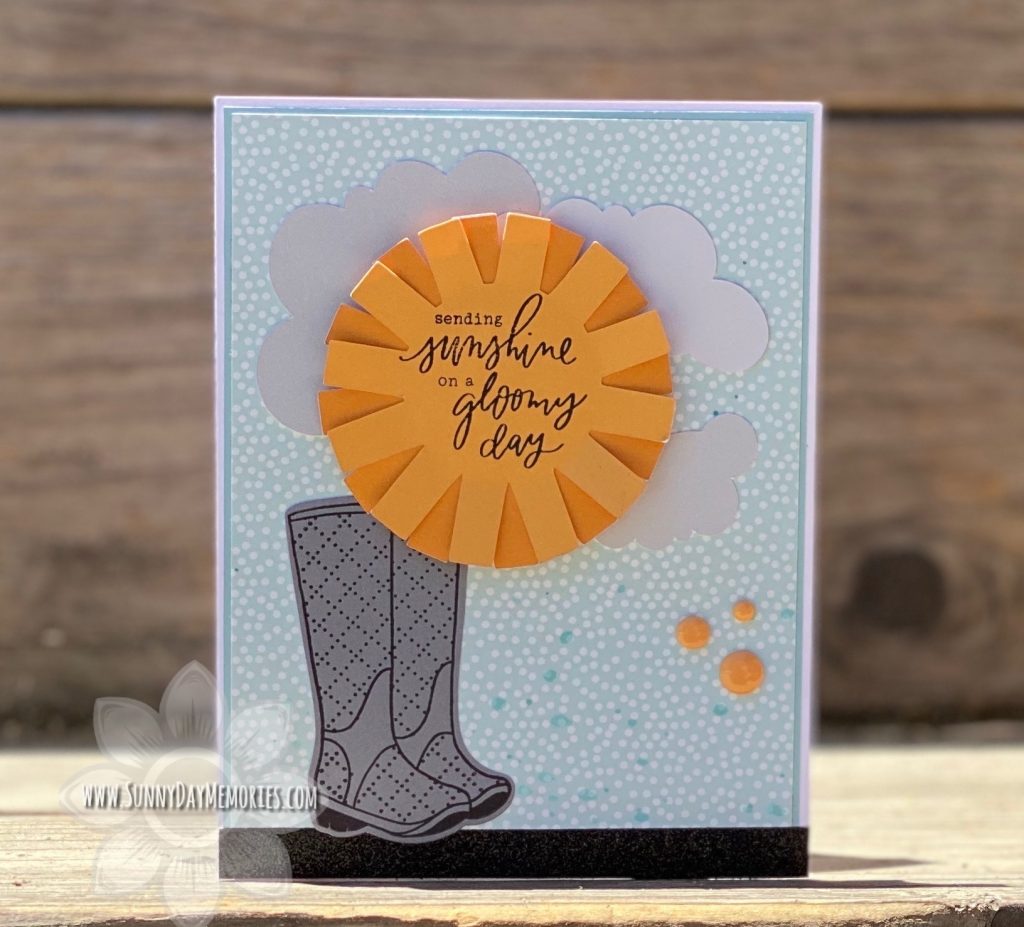 This super adorable handmade card I received from Roberta Byker sure is the perfect pick me up card! While it's definitely not gloomy here in California today, I still love this card! The funny thing is that I've been torn about whether or not to get this Make a Splash Stamp Set. It really is a great set. Most importantly though is there are now only a few left. This shortage confirms my belief that this is indeed a great stamp set. I guess the time to act is now because the Make a Splash + Thin Cuts is low in inventory!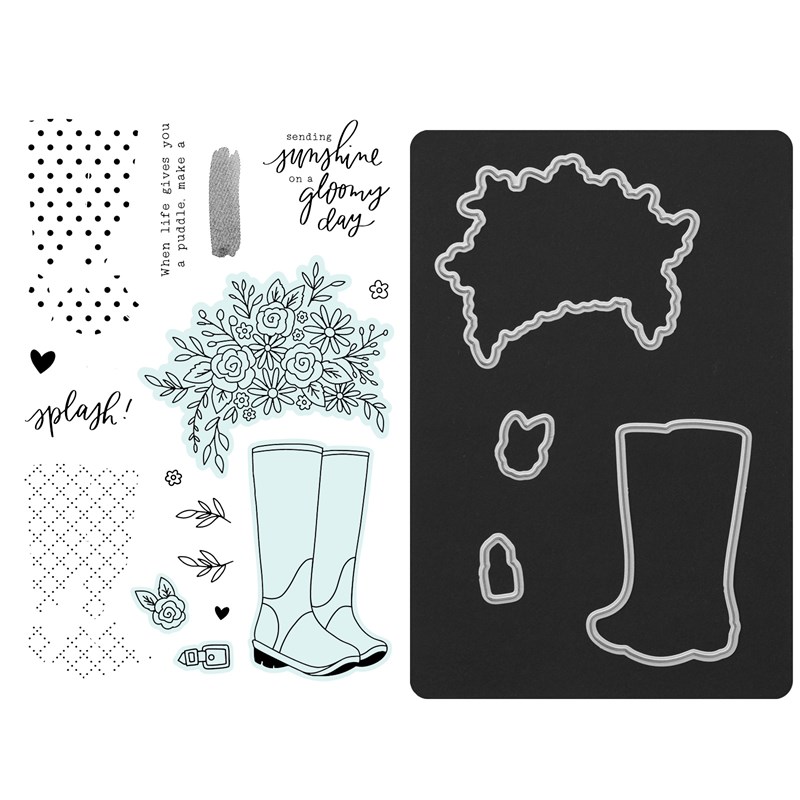 Let's talk about this stamp set. First of all, I love the sentiments. Second, even the font used is so pretty. Sometimes I love the sentiments but don't really care for the font used. Or vice versa. But that's not the case here. Most importantly, how fun is it that you can create your own patterned rain boots?! If you'd like to create a similar card, here are the supplies used:
STAMPS
INKS
PAPERS
ACCESSORIES
In addition to the Cricut cut sun and clouds (not sure which images or Collection they're from), it looks like she used our Blue Turquoise TriBlend Marker to create little rain drops coming from her clouds. A fun, subtle touch to the card design.
And speaking of the TriBlend Markers, there's a fun technique you could try with them. While the particular Dots she used on this card are no longer available, that doesn't mean you can't still achieve the look. In addition to being great markers to color paper with, they also color our gems wonderfully! Grab our Gold Brown TriBlend Marker and some Black & White Dots and you're all set. A creative solution that includes an easy technique is the best, right?
In short, I believe that this is a great card design. If you are in need of a cheerful card, this is indeed the perfect pick me up card!