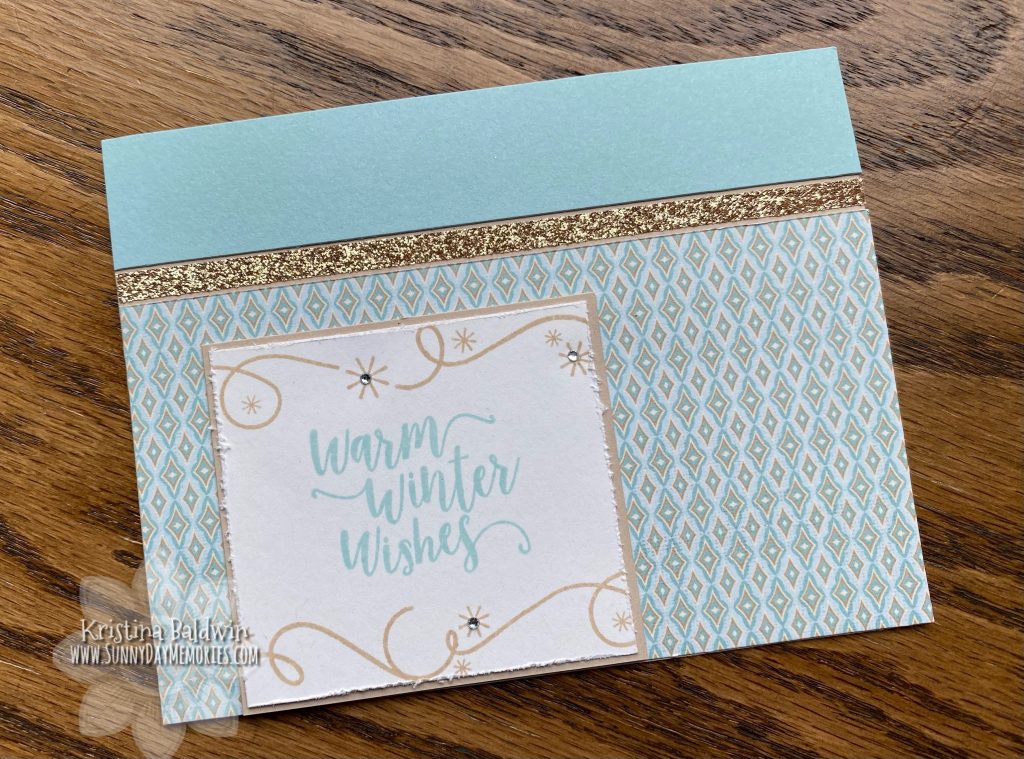 As I promised yesterday, here is my Warm Winter Wishes Card that uses the same beautiful Diamond Patterned Paper as yesterday's card. The soft hues of the Toffee and Glacier are perfect for this wintery card.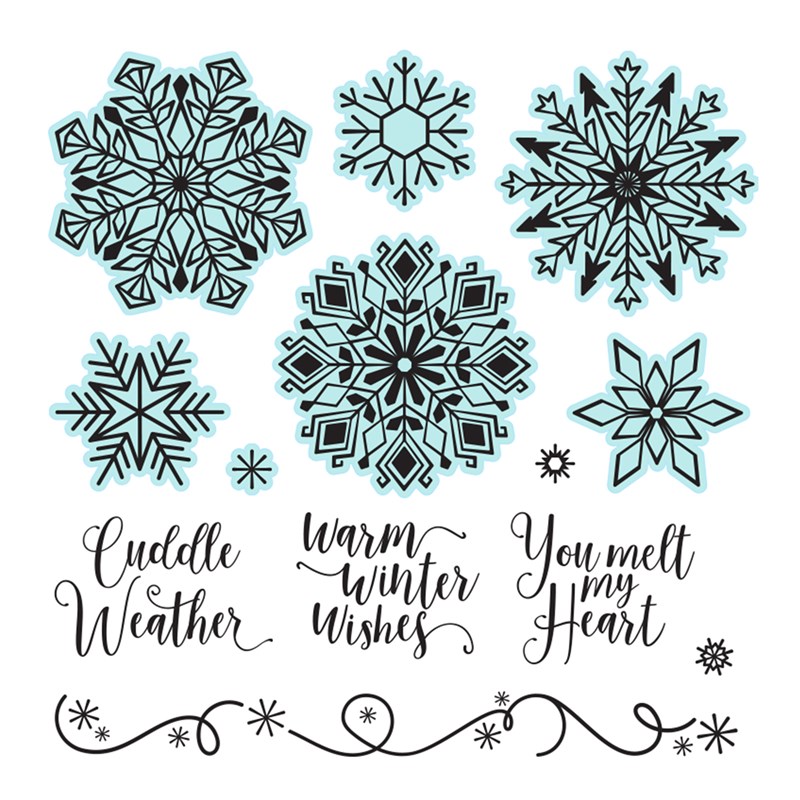 I paired the White Pines Paper with the Elegant Snowflakes Stamp Set. I love snowflakes so this was one stamp set I definitely couldn't pass up. The font of the sentiments has such a cozy, comforting feel to it. Plus, look at that selection of snowflake shapes! Awesome. As you might have guessed, there are coordinating dies to all the blue shaded snowflake shapes. BUT…there are only a few left. So if you want the coordinating dies, you should act fast before they sell out.
I think maybe my favorite detail of my card is the Gold Shimmer Trim. I cut the width of the Shimmer Trim in half. Then placed it between the 2 papers so that it had a bit of a recessed appearance to it. I feel like it really draws your eye in. The other part that draws your eye in is the stamped portion. The scissor distressing around the edge seemed like a perfect touch. A bit of a blustery snowstorm feel with the rough edge. And it's so easy to achieve!
This card would make for an easy card to mass produce for your holiday cards this season. It only has 5 paper pieces (including the card base.) And the embellishing is simple, too. A strip of Gold Shimmer Trim and a few Bitty Sparkles and you're all done. In just a few minutes you can put together your own Warm Winter Wishes Card.