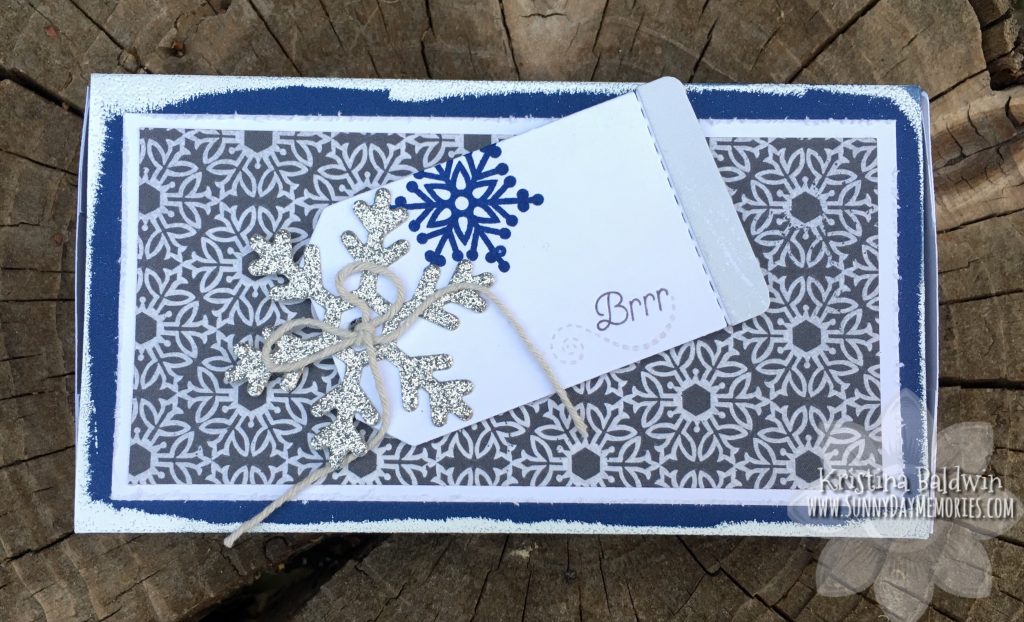 I love snow.  And snowflakes.  A lot actually.  I'm drawn to snowflake stamp sets, dies, wrapping paper–you name it.  If it has snowflakes, I most likely will love it!  So now that I no longer see it regularly like I did when I grew up in the Midwest, I relish the opportunity to use it in my crafting! 🙂
I love how this box turned out.  It utilizes a few fun techniques for getting that winter snow & flurries feeling.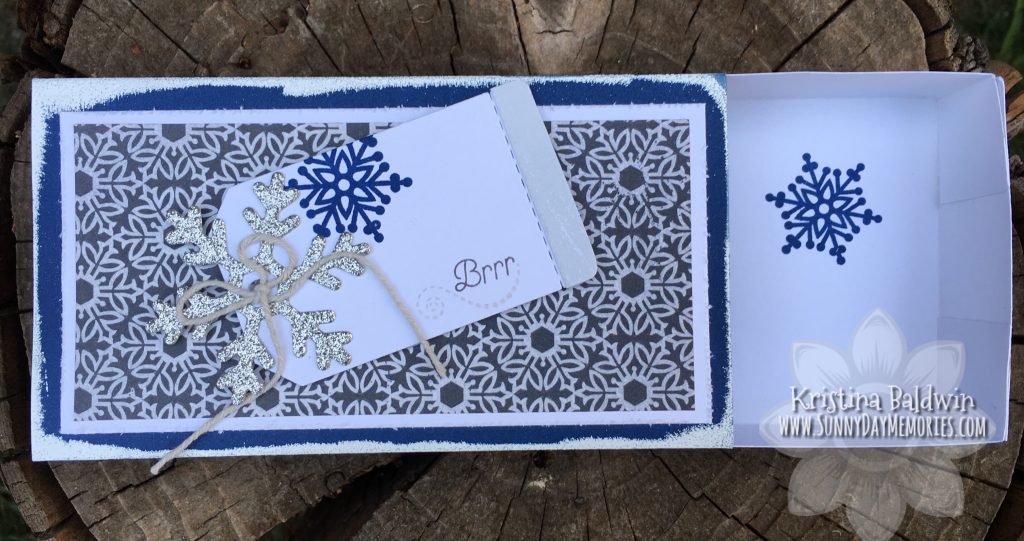 First, I used White Pigment ink and did direct-to-paper swiping around the edges.  I then sprinkled on White Embossing Powder and heated it with our Heat Tool.  This technique is a no-fail one since it doesn't need to be perfect to achieve the look.  Some areas might have more than others–and that's completely okay!  And you know how sometimes you get those stray flecks of Embossing Powder and you feel it taints your final project?  That's not the case in this technique!  Bring on those extra flecks 🙂
Second, I used our Edge Distresser on my White Daisy Cardstock.  It roughs up the edges adding to the flurries sensation.  I love how you can control just how much you rough up the edges based on the amount of pressure you use when sliding the edge of the cardstock in one of the slots.  Plus, it's so much safer than using scissors!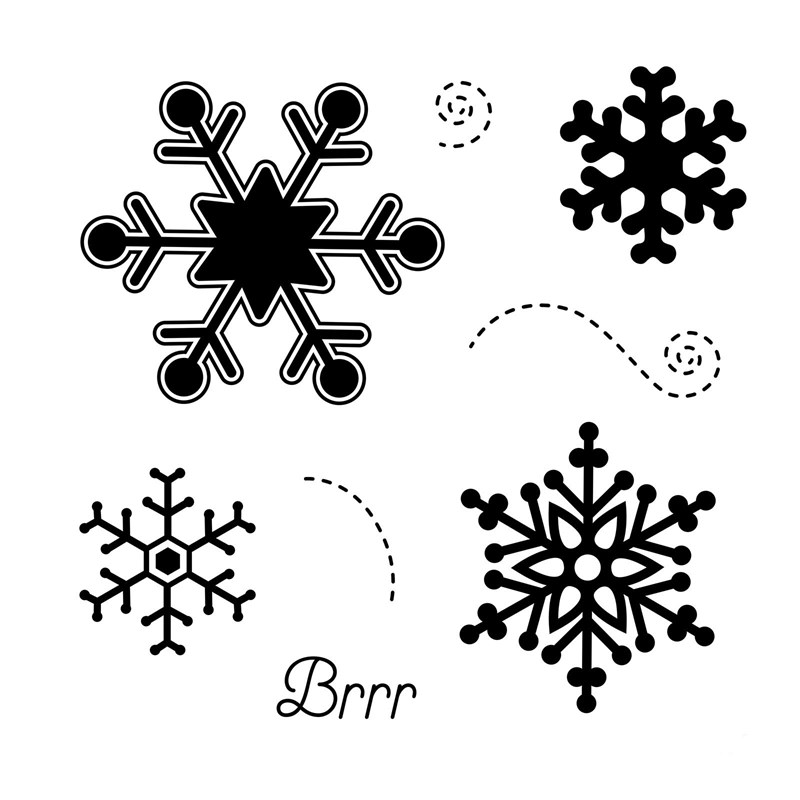 I used the *NEW* Falling Flakes Stamp Set and added in a Silver Glitter Snowflake using our Winter Flurries Thin Cuts die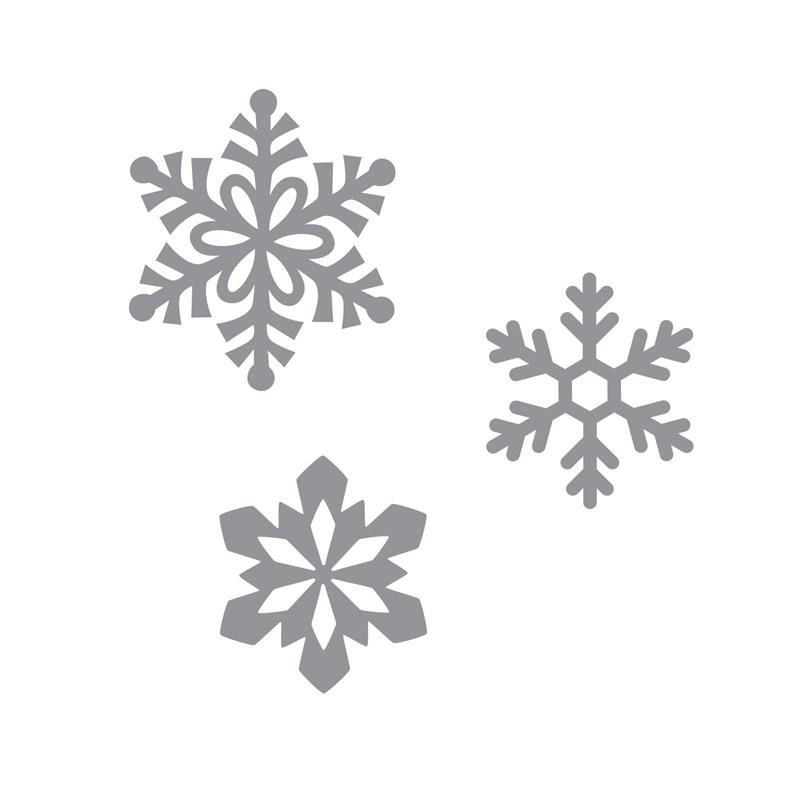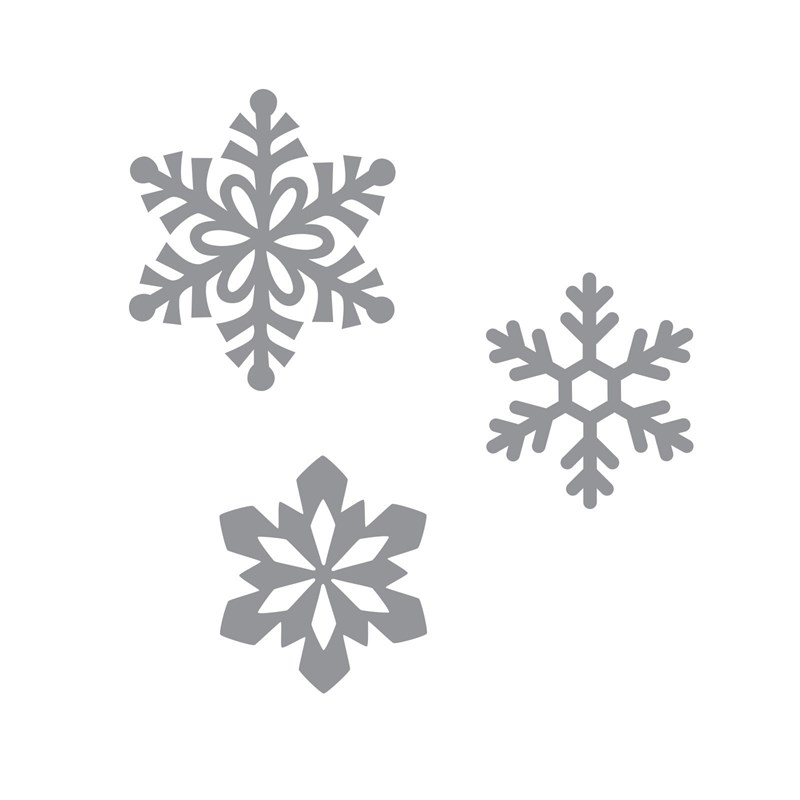 as an accent to the Fancy Tag Thin Cut die.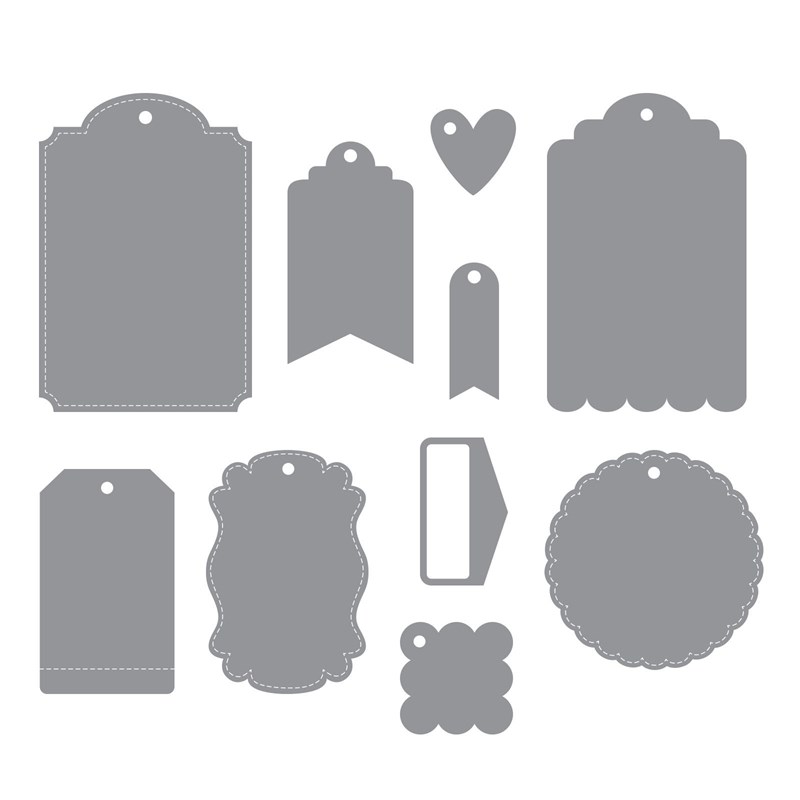 The Charcoal Snowflake Pattern Paper in the 'Tis the Season Paper Pack made a great accent paper for the box.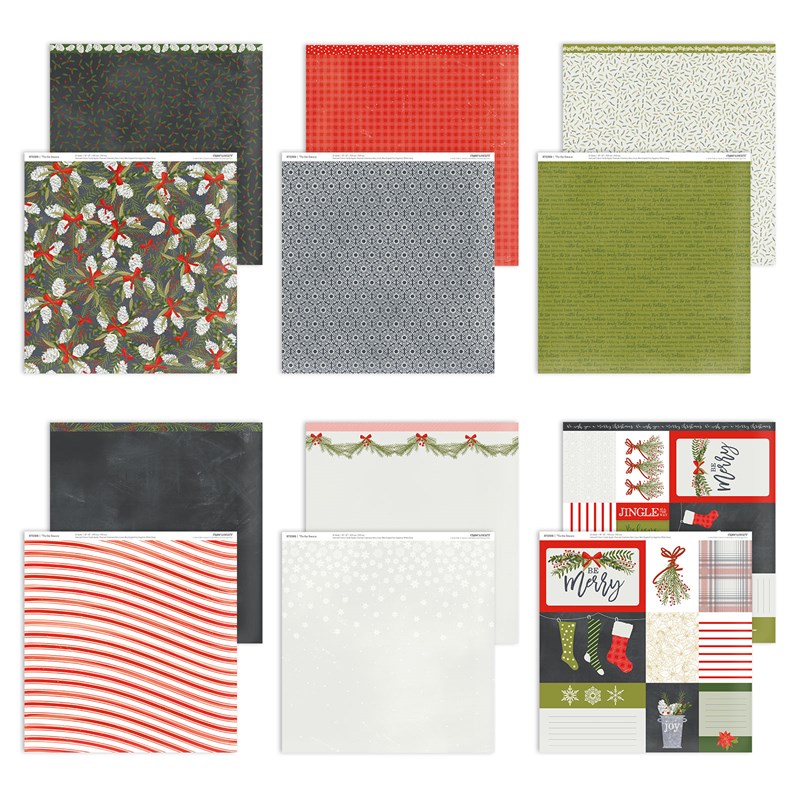 Plus, I was able to use the subtle Falling Snow Pattern Paper at the base of my Fancy Tag–right below the stitch mark.  It's a subtle touch, but ties in nicely with the theme of the box.
The final touch was to tie a bow with the *NEW* Mink Twine.  I am in LOVE with this twine.  It is the perfect weight and the color is just right to work with a variety of colors. Not to mention the beautiful texture of it!  If you haven't seen or tried it yet, you definitely should!
If you are ready to try out some of these techniques and need some supplies, visit my ONLINE CTMH STORE.