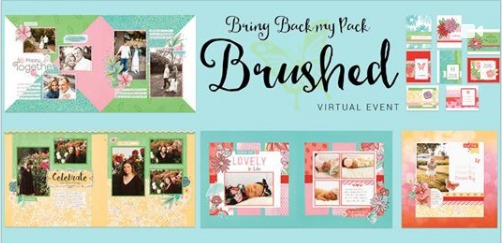 Close To My Heart is offering another fun and FREE Virtual Craft Event!
Join us on June 30th, 2020 at 2:00 pm (MDT) – right on the CTMH Facebook page! We will be creating one single page layout, three 2-page layouts, and 8 cards using our *NEW* exclusive Brushed collection.
If you'd like to create the projects as designed, you will need the Brushed Product Bundle (CC6204) for this event! This bundle includes 2 fabulous stamp sets that we have brought back for this special! If you already own the stamp sets, you can simply order the Brushed Paper + Sticker Sheet (CC6202) and the Brushed Coordinated Cardstock (CC6203).
Additional supplies needed on-hand:
Please click "going" on the event page to be entered to win prizes during the event. We can't wait for you to join us for this FREE Virtual Craft Event!