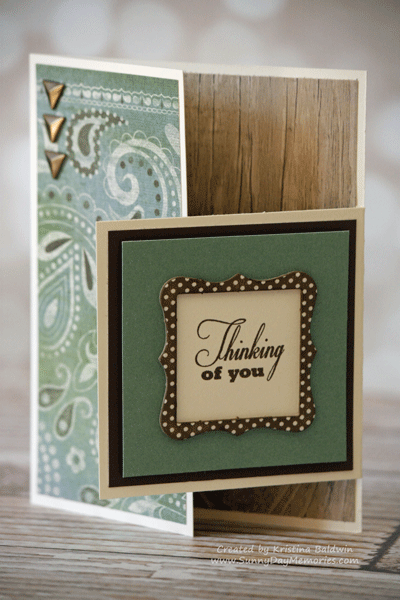 A super quick and easy way to do the resist technique with your projects is by using Close To My Heart's Irresistibles.  I love these accessories because they are so simple to use and they pack a nice punch.  But the sad thing is they don't stand out much in the catalog or online–because they are white!  Here are the Irresistibles Frames I used in my card above…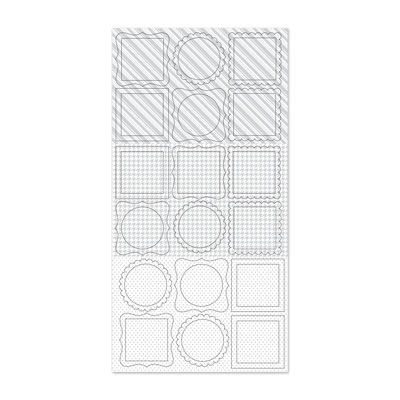 You can see there are 3 different resist patterns you can achieve with these frames.  There are also fun Irresistibles Hexagons, too.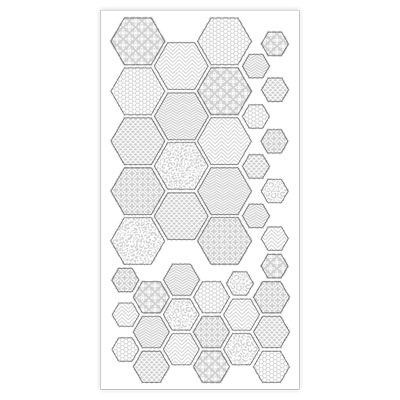 These give you multiple fun patterns to work with!  All you do is select the one you wish to use on your project and then ink up a sponge and rub the color into the chipboard.  The pattern will resist picking up the ink and display a fun pattern.  Easy!
To learn more about the Irresistibles Collections, click HERE.