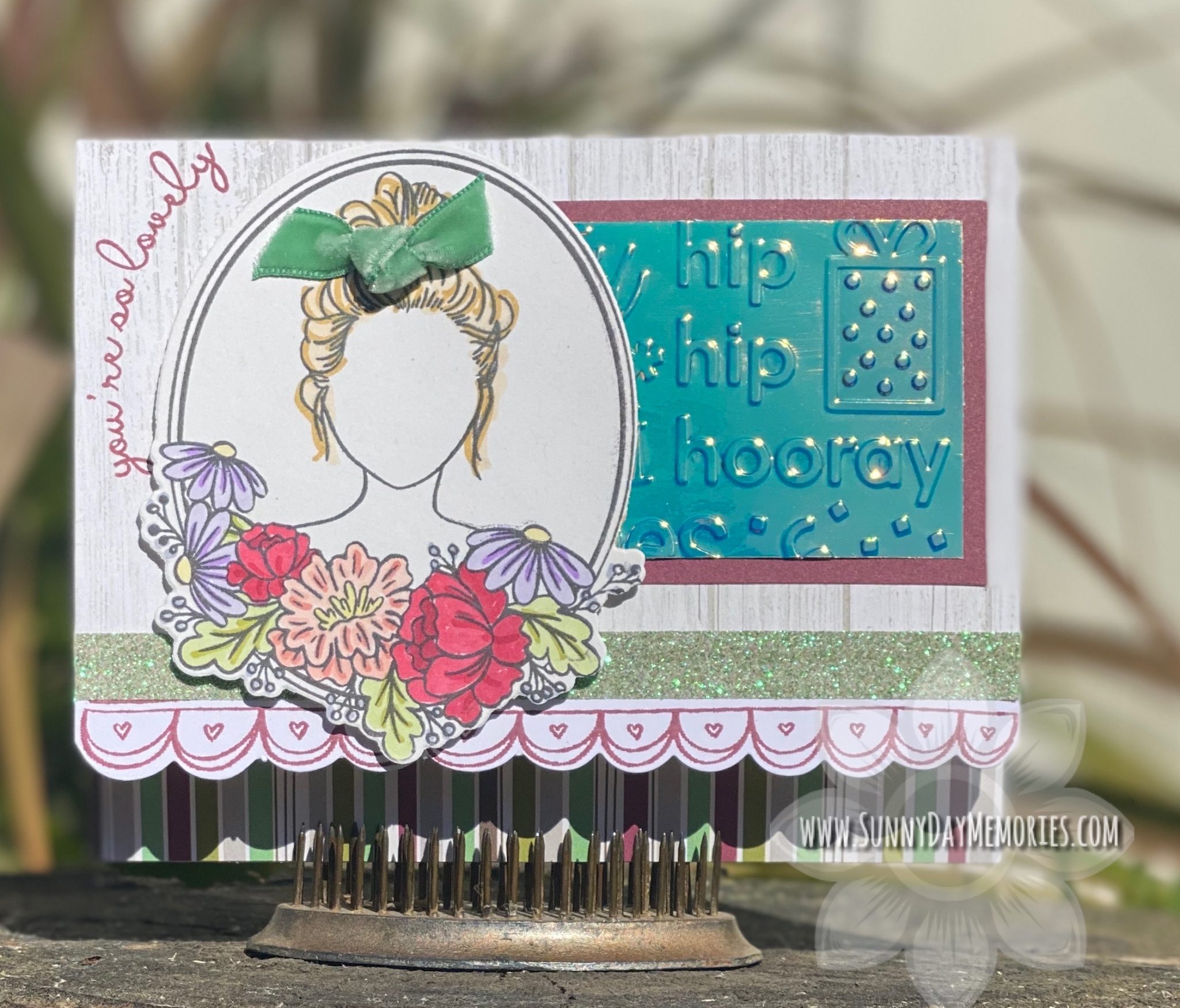 Today I wanted to share a gorgeous card that I received from DeAnn Buser.  There are many beautiful elements to this card!  First, let's start with the delightful stamp set called Love Your Story.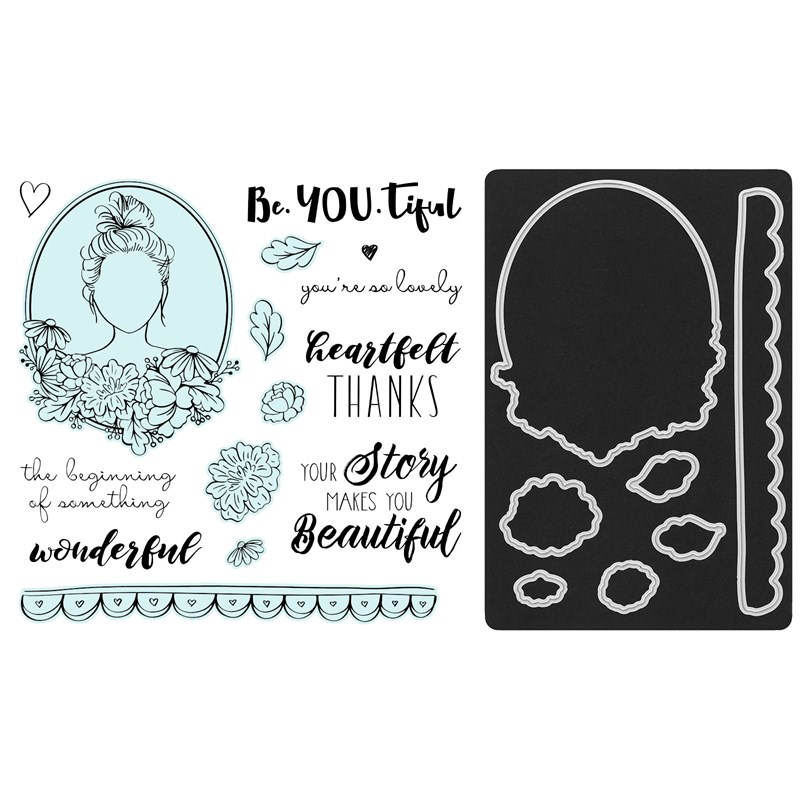 Not only are the images in this stamp set so pretty but the sentiments are just as beautiful (plus the fonts used are pretty great, too!)  I love that she curved her sentiment–a great perk of our clear stamps!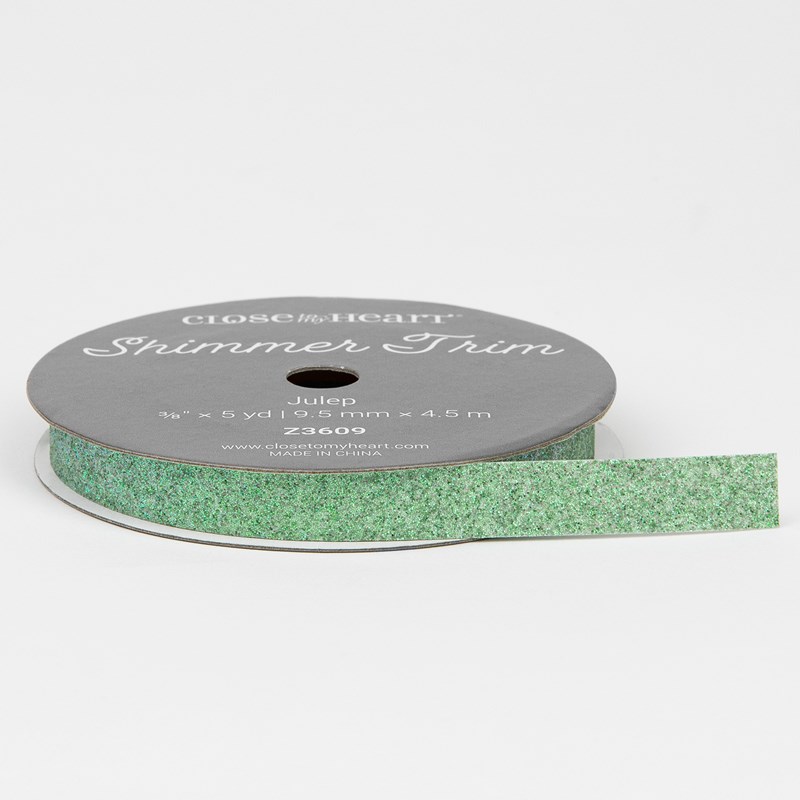 She did a great job of incorporating our Color of the Year–Julep by using not only the Julep Velvet Ribbon in the hair (wonderful touch!) but also the *NEW* Julep Shimmer Trim.  So if you haven't grabbed your Julep Shimmer Trim yet (or maybe you have one but you love it A LOT) you should go right now–seriously NOW–and order it!  I just noticed that it's almost out of stock–eek!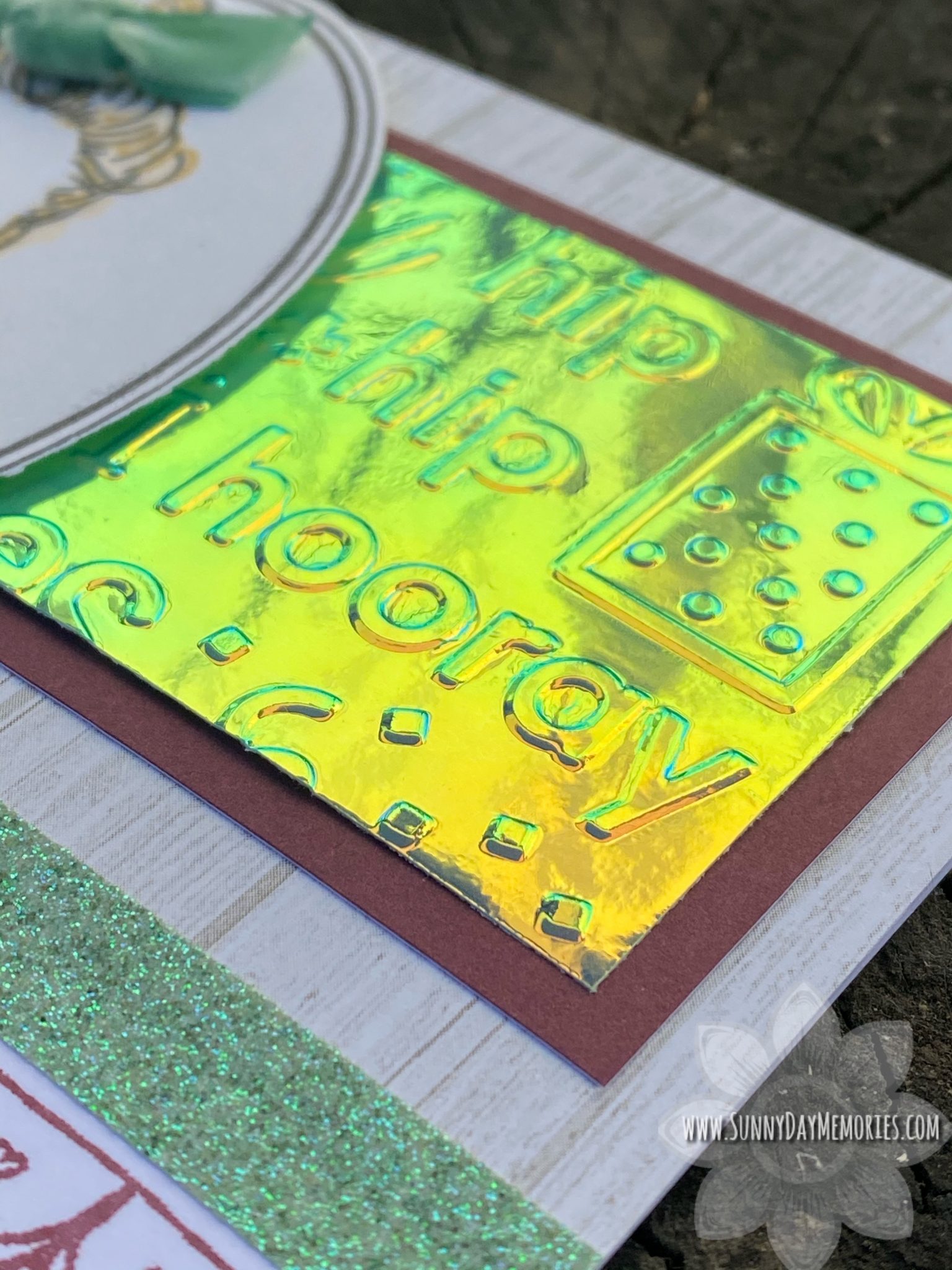 But perhaps the most powerful element of her card is the embossed Holographic Paper.  She used our *NEW* Celebrate Embossing Folder–it does a nice deep, crisp emboss effect.  It was so fun to see her use the Holographic Paper rather than cardstock to emboss for her card.  The *NEW* Holographic Paper comes in 2 colors: Dreamy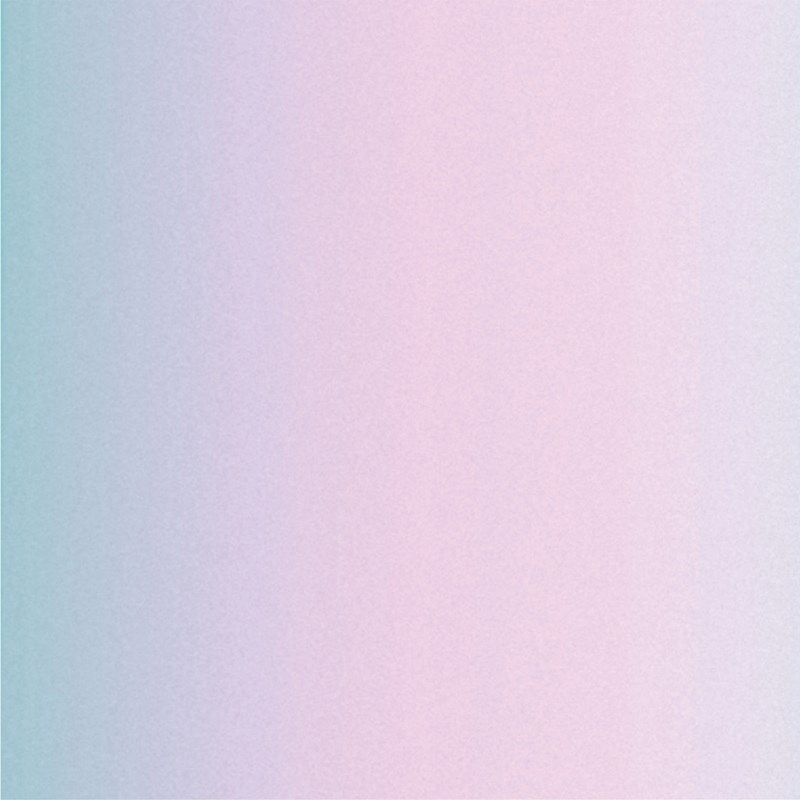 and Oasis (what she's used here)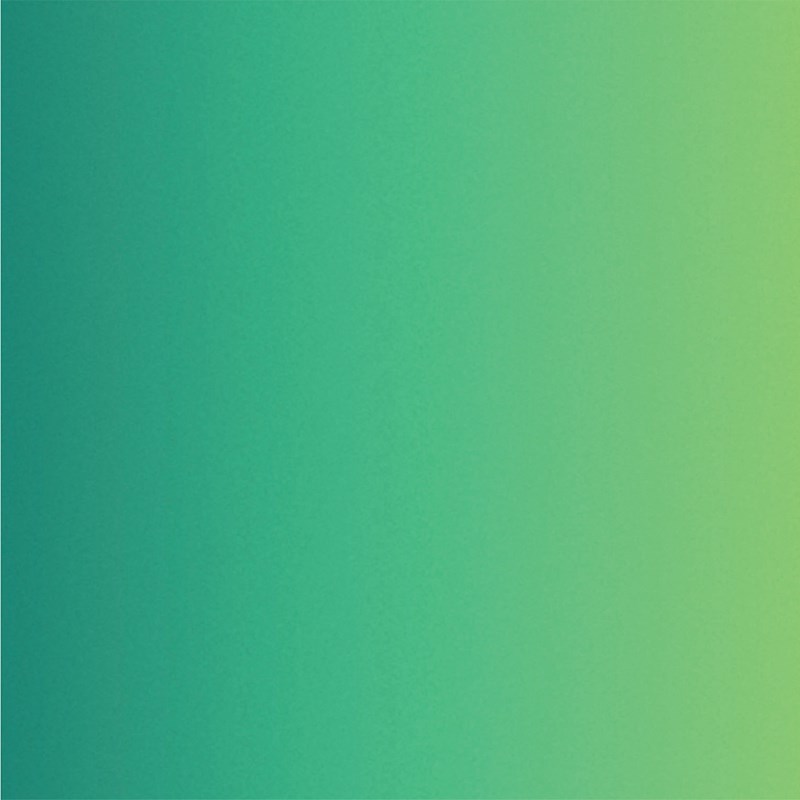 This Holographic Paper packs quite a punch.  And by embossing with it, I think it took it to a whole new level!  You'll find as you pair the paper with other colors, it will reflect and give you new color tones even though nothing has changed other than the colors near it.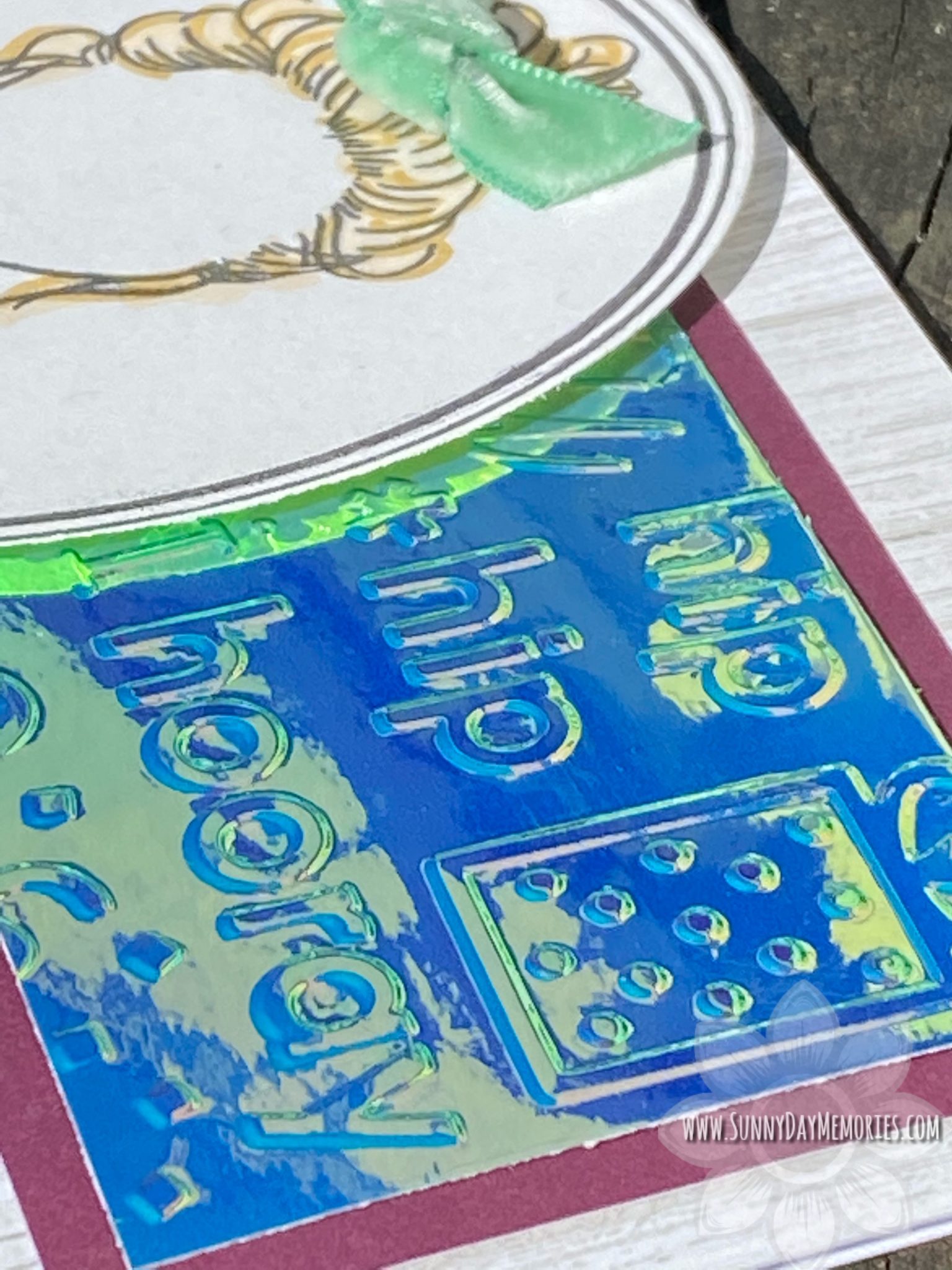 I got more blues in this shot based on the angle versus the one above which was more yellow/green tones (it was right near some plants!)
You can find all the products DeAnn used to create this card on my ONLINE CTMH STORE.