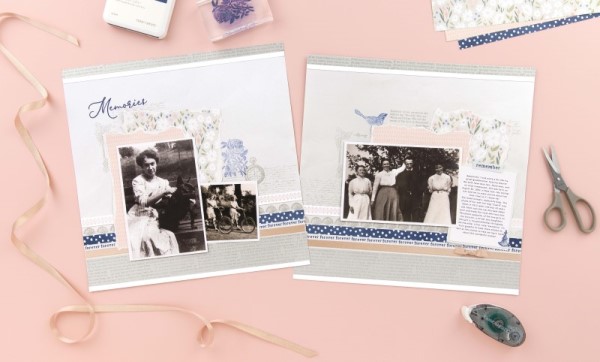 Get materials & instructions for a two-page scrapbooking layout FREE this month with the purchase of select stamp sets, including the exclusive Then & Now Stamp Set, available only through this special!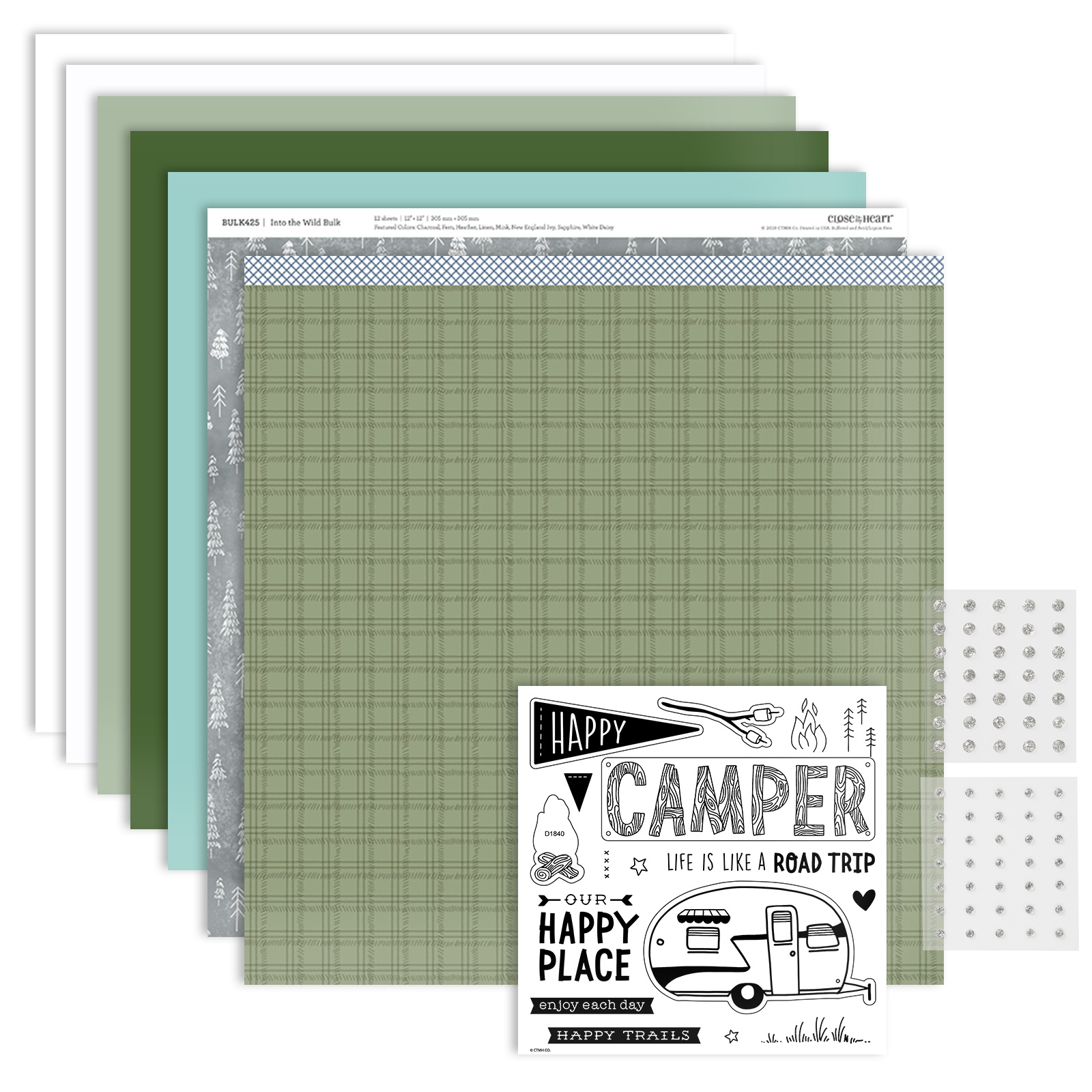 That's right–for the purchase price of a stamp set you'll also receive the papers, embellishments and instructions for completing a 2-page layout using that particular stamp set!  Pretty sweet deal, right?  It's a savings of up to 40%!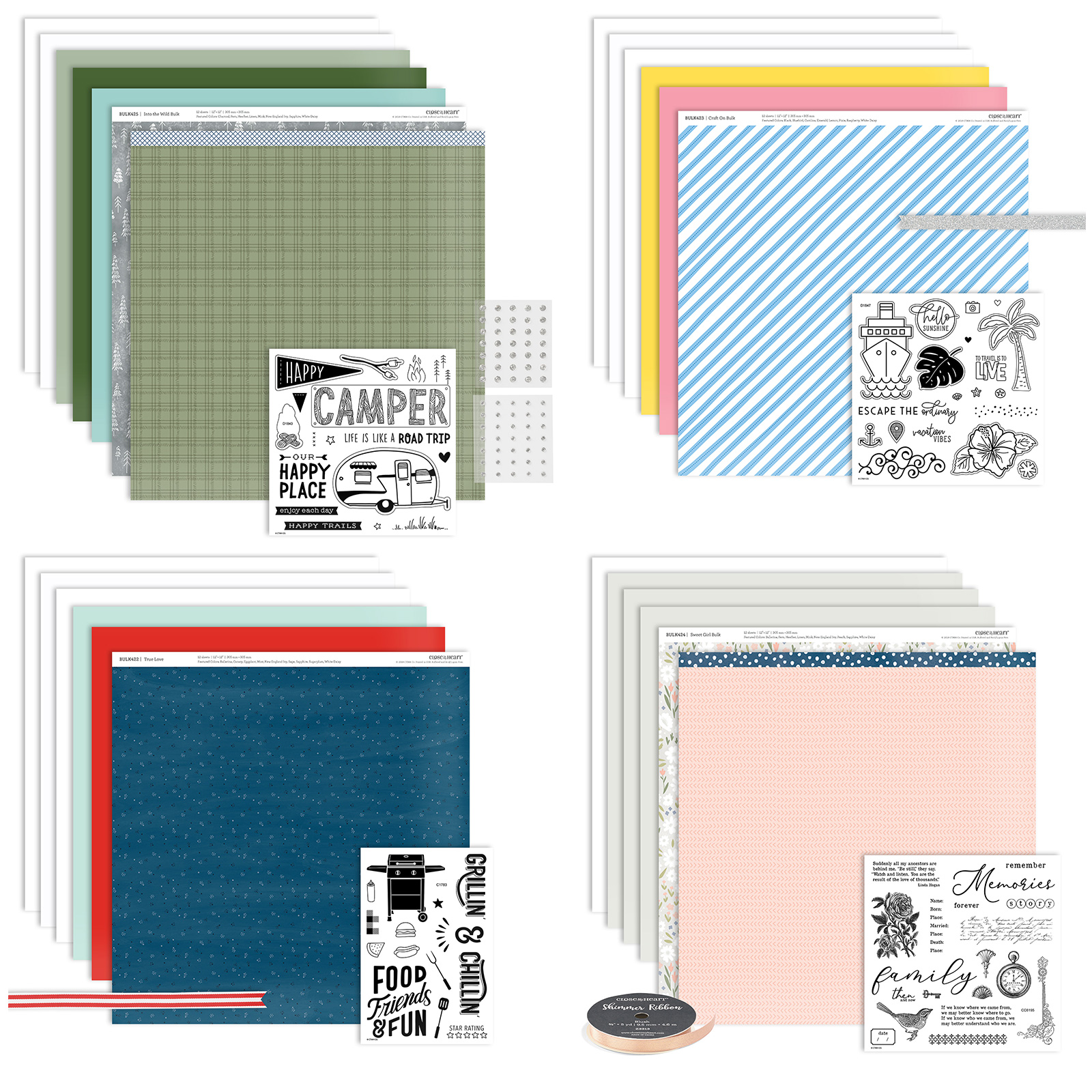 And if you like all 4 sets, you can buy the complete bundle and save 25%!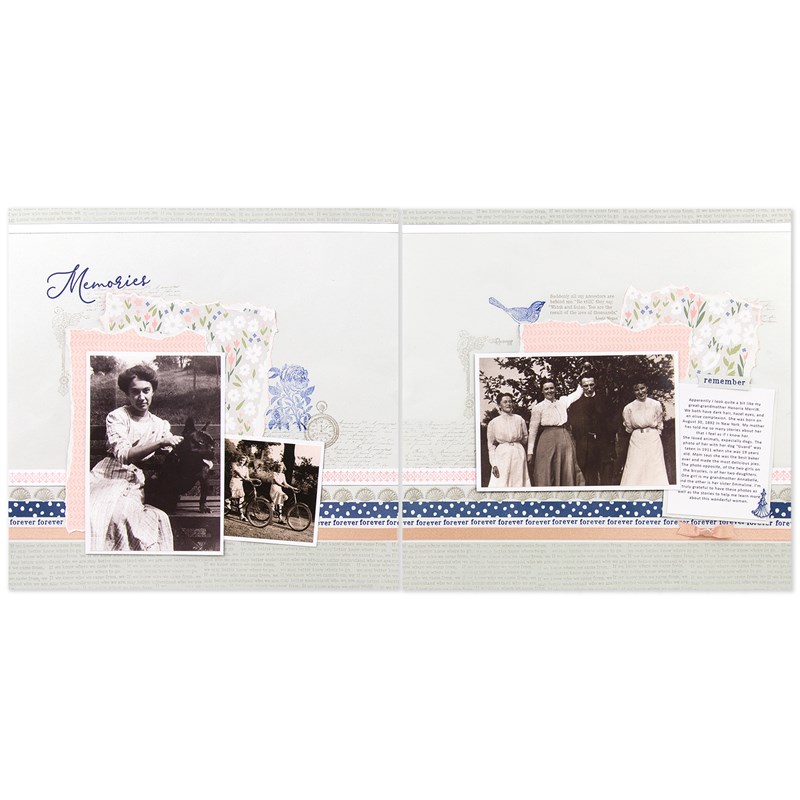 Want to see the layouts you can create with these kits?  Of course you do!  This first one is with the exclusive Then & Now Stamp Set that is only available during the month of June.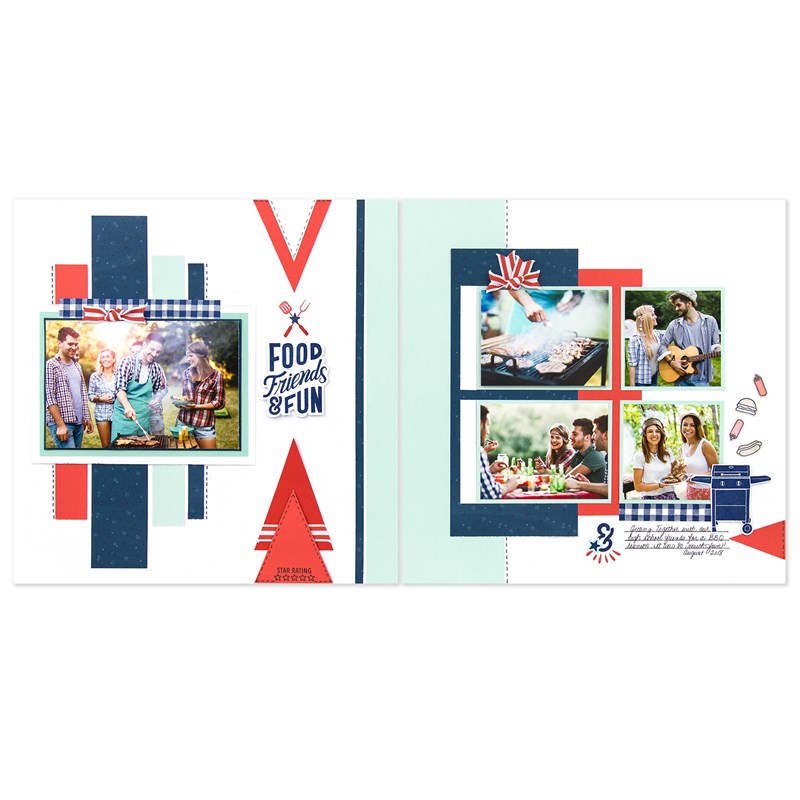 And then there is the fun Grillin' & Chillin' layout.  I love the colors and use of triangles in this layout!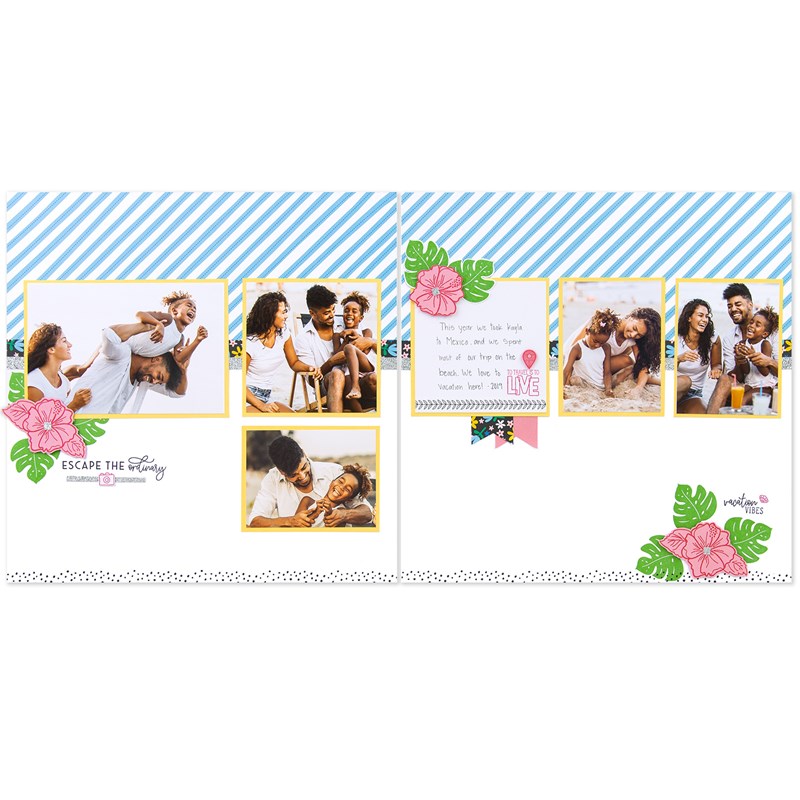 The Escape to Paradise layout.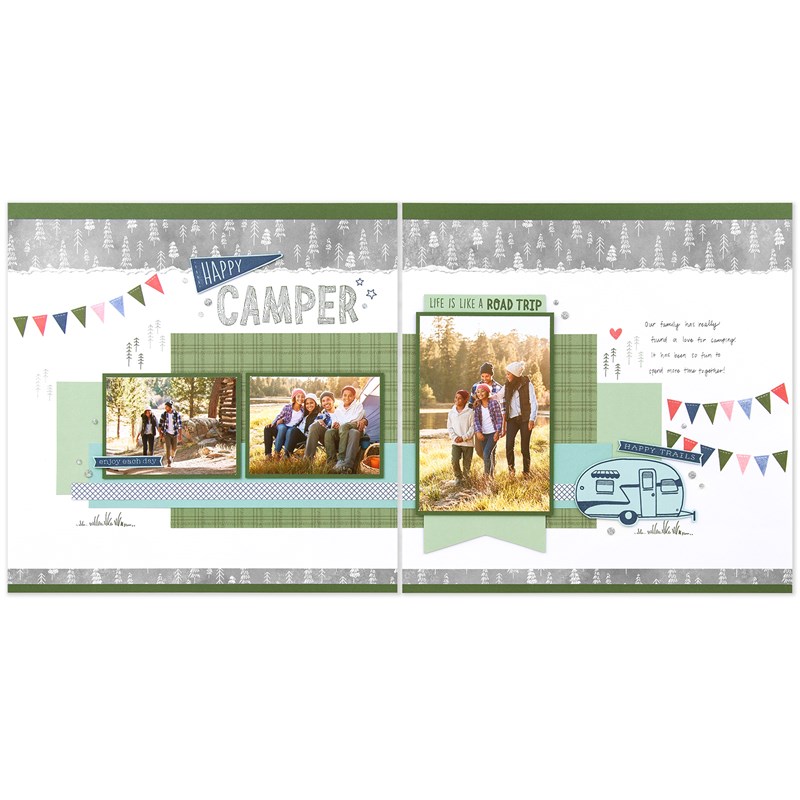 And finally the Happy Trails layout.  Each of these kits are just perfect to preserve your summer memories.  Not a scrapbooker?  No problem!  Cut up the provided papers and use the enclosed embellishments to make your own cards.  Whether you are creating layouts, cards or something else, these kits are an AMAZING deal!
To take advantage of The Best Moments Are Free Special, visit my ONLINE CTMH STORE.