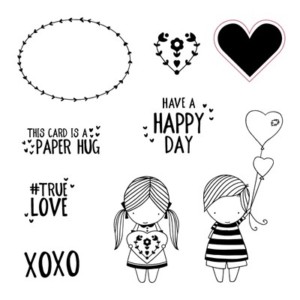 Did you know that Close To My Heart supports Operation Smile?  They even offer an exclusive stamp set that donates $7–yep, $7 of the purchase price to Operation Smile to help children have surgeries to correct cleft palate and cleft lip (children who might otherwise never have access to this common service we each can unknowingly take for granted.)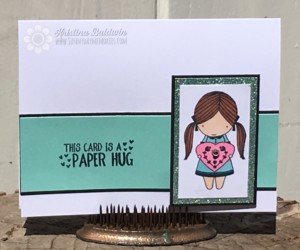 The latest exclusive stamp set is called True Love. Isn't it so precious?!?  This stamp set will only be available for 1 year and then a new one will replace it.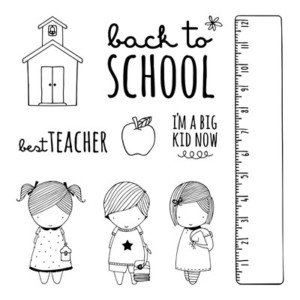 If you follow my blog regularly, you may have seen a similar stamp set to this one–with the same style of children HERE.  You also would have seen this beautiful *NEW* Sea Glass color–CTMH's Color of the Year (be sure to snatch it up before it's gone–it's breathtaking!)  I really wanted the color to pop nicely so I backed both the Sea Glass Cardstock and the Sea Glass Glitter Paper with Black Cardstock.  (Want a tip on cutting Glitter Paper and Shimmer Trim?  Be sure to place it upside down in your trimmer to help preserve the life of your trimmer blade.  The Glitter Papers can dull your blade rather quickly.  But by cutting them upside down, you alleviate any chance of that happening.  And really, who doesn't like to get the most out of their crafting products and tools?!?)
This card will be one of the 4 FREE projects I'm offering at my Open House Event on Saturday to celebrate the launch of the *NEW* 2016-2017 Close To My Heart Annual Inspirations Idea Book.
If you'd like to join us on Saturday to see, touch and create with many of the *NEW* CTMH products that just debuted, be sure to EMAIL ME for the address and directions.
Don't worry if you can't make it to the event, over the next several weeks I'll be posting many items created with new stamps, papers, embellishments and of course the *NEW* Cricut Flower Market!  Stay tuned…