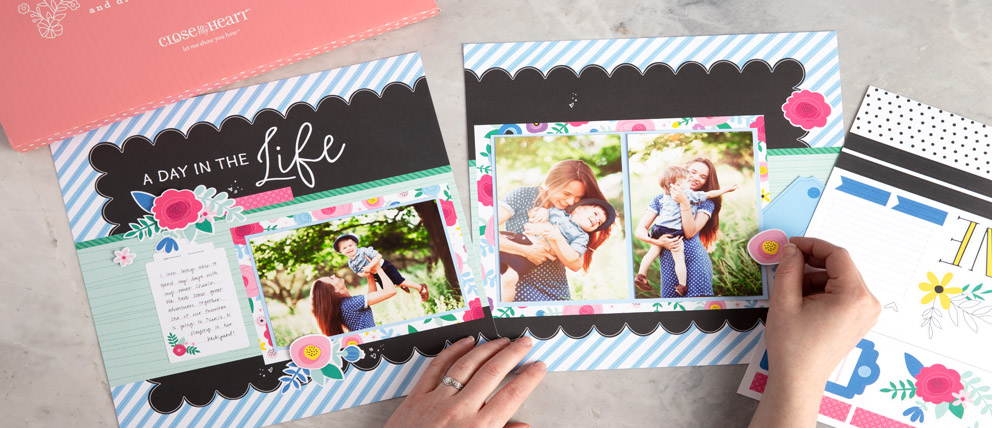 Are you familiar with Close To My Heart's Craft with Heart Subscription Box?  It's a way to keep those creative juices flowing when you are short on time.  Really.  These layout kits take so little time to complete and they still have intricate designs and dimension to them.  It's the best of both worlds!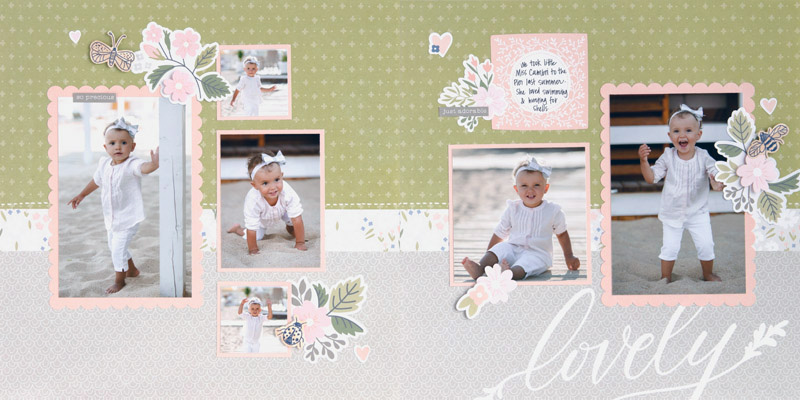 Each kit comes with two 2-page layouts.  Here is a one of the two layouts from the May Kit.  You'll find beautiful pre-printed layout base pages, a sheet of stickers and die-cut shapes along with color photos and instructions for putting the layouts together in each kit you receive.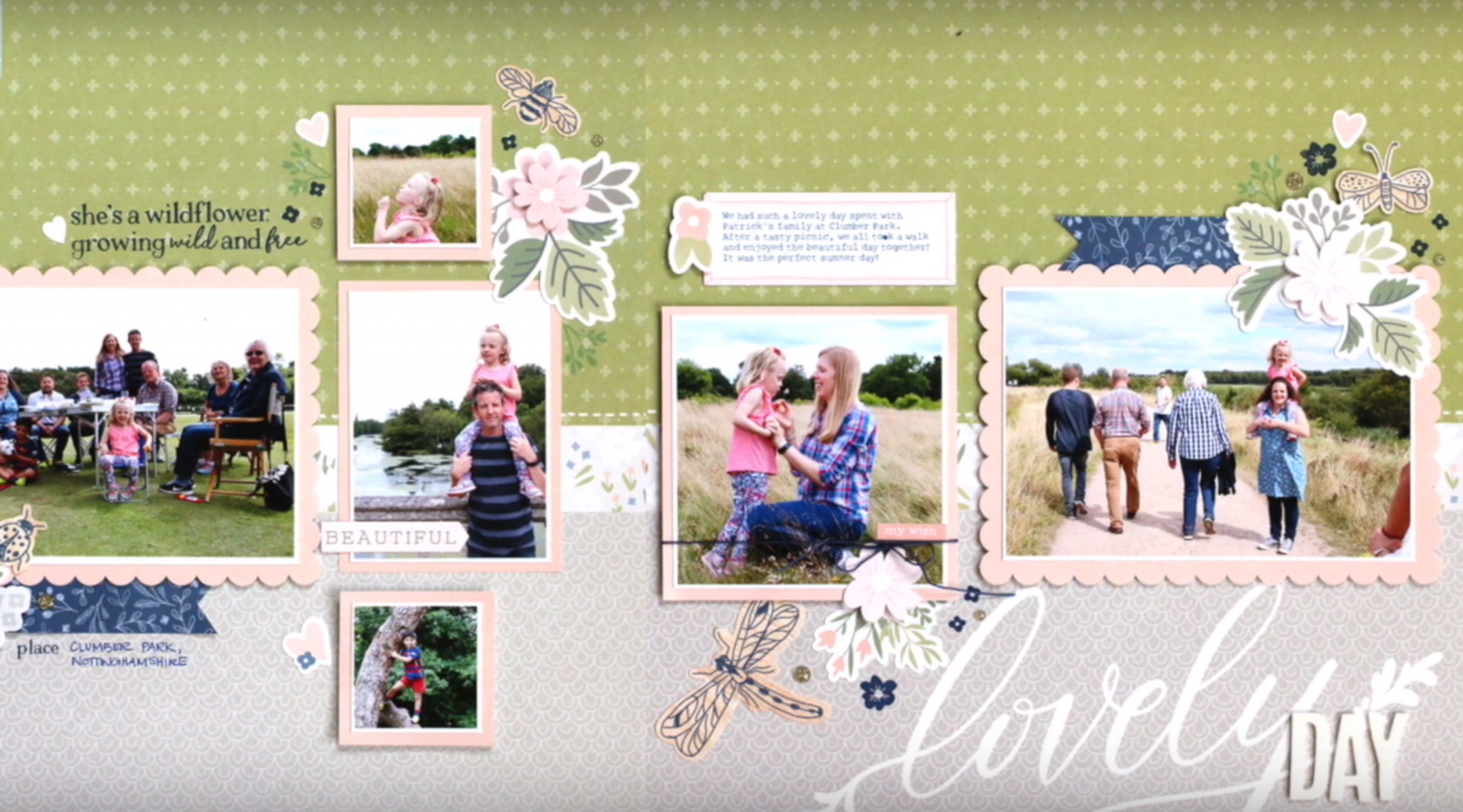 So whether you want to create layouts in minutes just as they were designed or you want a springboard for your layout creations, these kits will get you the results you want!  As you can see the two images above are from the same May Sweet Girl Craft with Heart Kit.  The first is quick & easy and done in a matter of minutes with wonderful results.  The second one shows how you can add in coordinating Sweet Girl products and take it up a notch.
Meghann shows many fabulous things while walking you through her process with this May Craft with Heart Kit.  Not only does she show you how to add in the coordinating Sweet Girl products, but she shows how you can change the photo orientations and still get amazing results.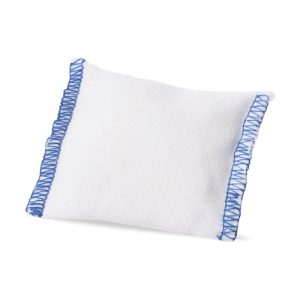 I also love that she shares a couple of super useful tips for any crafter.  First, the tip of how to remove the adhesive backing on stickers–always a great trick to use!  It gives you the ability to add 3-D Foam Tape and get some dimension.  Our Anti-static Pouch is perfect for this!  Simply rub it on the back of the sticker and then you have a non-sticky surface to work with.  So super simple!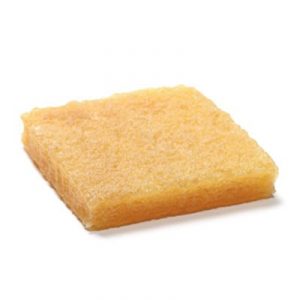 And then my personal favorite (as a stamper!) is how to season your new stamps.  Just like you season your new cookware, it's important to season your new stamps to get the best images when stamping with them.  To do this, you can rub it on the back of your hand (gently) or you can use our Rub & Remove Eraser (also super handy to have in your toolbox for getting rid of that stray adhesive!) to rub the stamp images before stamping with them.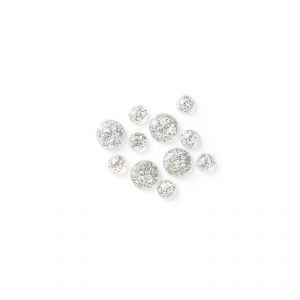 Finally, she is right that the Close To My Heart Glitter Gems are so gorgeous!!  They are the perfect embellishment to your projects.  We offer them in Silver, Gold and Sugarplum (our Color of the Year.)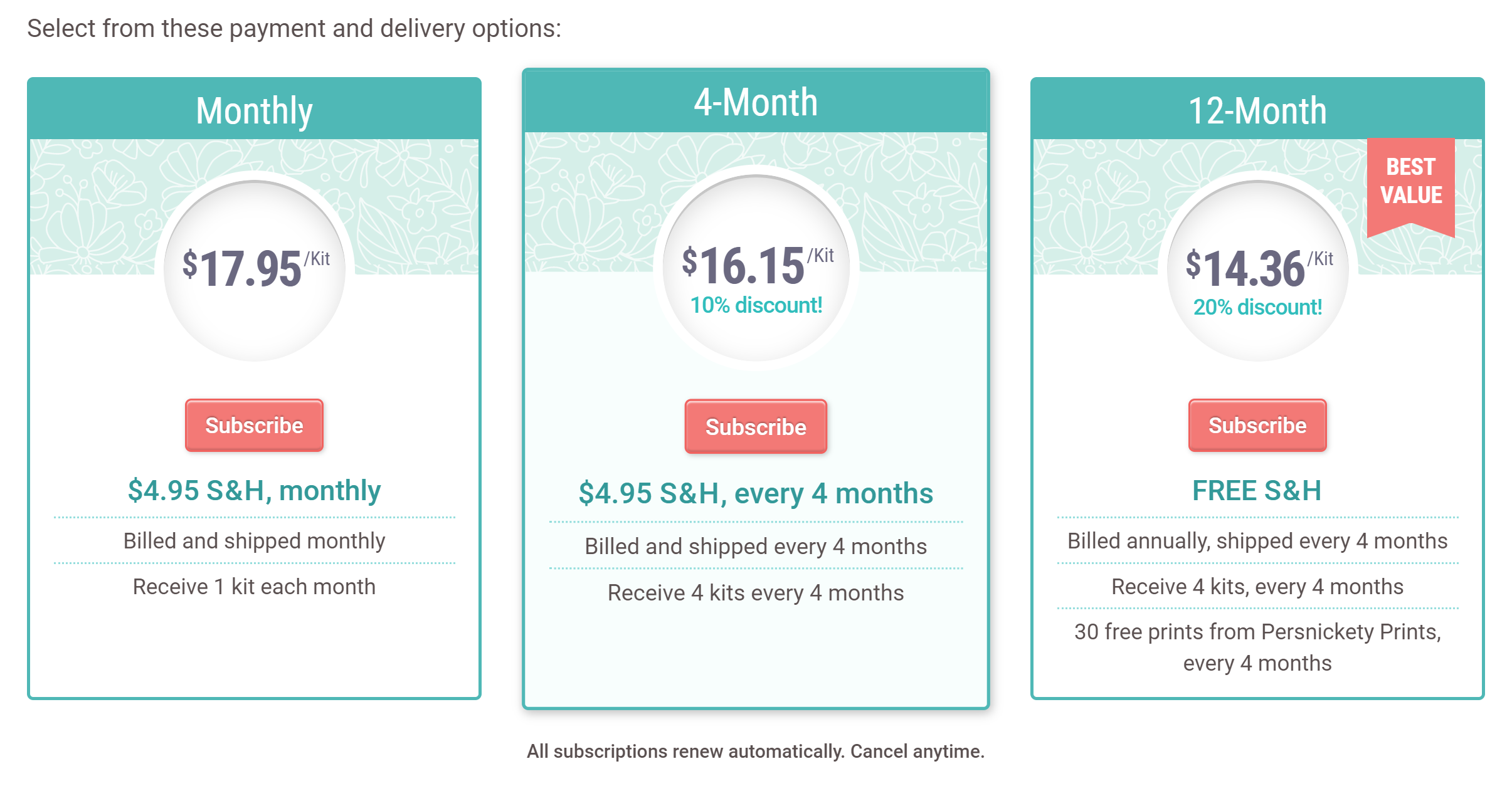 Interested in getting your own Craft with Heart Subscription Box?  If you love this May Sweet Girl layout, the only way you'll be able to receive it (now that it's June) is to sign up for the yearly  or 4-month subscription.  You'll receive all 4 months in the current Seasonal Expressions 2 Catalog in one shipment–shortly after you order it.  Then you'll be the first to receive the next 4 kits from our Holiday Expressions Catalog as soon as it debuts.  Otherwise if you'd simply like to do the monthly subscription, you'll start with the June Kit which features our *NEW* True Love Collection.  Sign up for your Craft with Heart Subscription HERE.